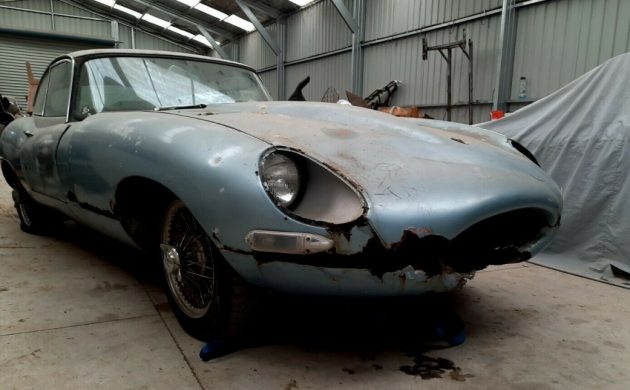 Series 1 Jaguars are always in demand, as they feature a host of details not found on later cars, and generally, the initial production runs of any iconic model are sure-fire collectibles later on. This one is a project, but at least it is a desirable coupe model with a manual gearbox and the iconic 3.8L inline six still under the hood. The seller notes that it is rusty but doesn't provide any additional details, and while we can certainly see rust in on the outside, it's hard to tell just how deep it goes. Bidding is over $10,000 and the reserve remains unmet. Find the Jaguar here on eBay and located in Dunedin, New Zealand.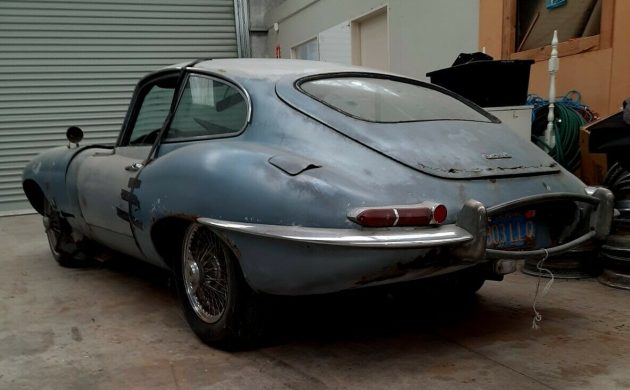 This is a new seller to eBay, and it seems based on the ad that there's more interest in getting someone to ask the shop to restore it from the ground up rather than to actually buy it and ship it home. The seller's name doesn't reveal any obvious connection to a restoration shop in New Zealand, but it doesn't matter – is there a chance this E-Type will leave the country? So many of these cars are positioned for export when they appear for sale in the U.S., that I really can't tell who is buying them at the moment. Another photo in the gallery reveals this is a blue plate California car, so it'd be ironic if it was bought by a U.S. customer.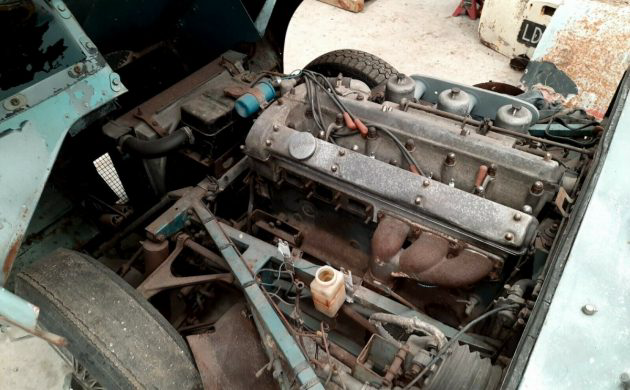 The seller doesn't confirm if the engine is numbers matching, but it does appear complete. The listing says there's 150,000 miles on the clock, but who knows if that's legit. The Series 1 cars were, in general, less refined and not as comfortable as the later models, but that's not what owning a collectible E-Type is about. Covered headlights, toggle switches in the cockpit, and more. There are other differences reserved for the earliest of Series 1 cars, but I can't quite tell if this is one of them. Usually, you can spot the early Series 1 cars by their flat floors and external hood latches; it doesn't appear to have the latter.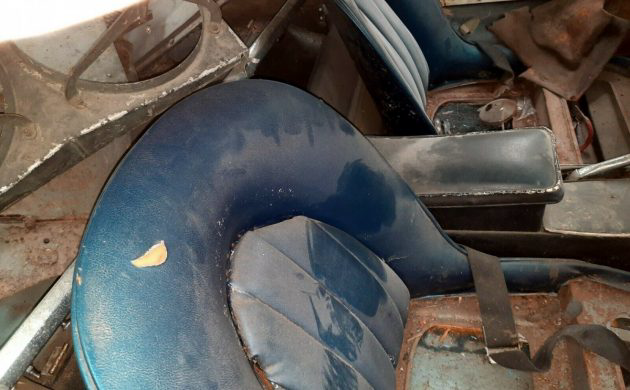 The interior is a mess and offers no clues as to how complete it is. Another photo peering in from the driver's window shows daylight in the floor below where the passenger's seat would rest. The blue interior would certainly seem to coordinate with the light blue exterior, so there's a chance we're looking at factory colors. The chance at restoring a Series 1 coupe doesn't come up often, but bidding seems light at the moment for such a car. Has the market cooled on E-Types, or is a rough Series 1 still a project worth taking home, no matter the eventual repair bills?