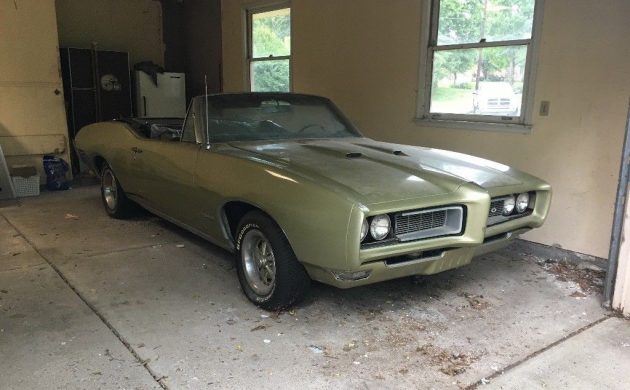 This 1968 GTO Convertible has been sitting unused since 1998. The owner has decided to part with it, and eagle-eyed Barn Finder Patrick S spotted it for us, so thank you, Patrick. You will find the car listed for sale here on eBay. It is located in Dayton, Ohio, and it comes with a clear title. The seller has set a BIN price of $23,900 for the GTO, but the option is available to make an offer.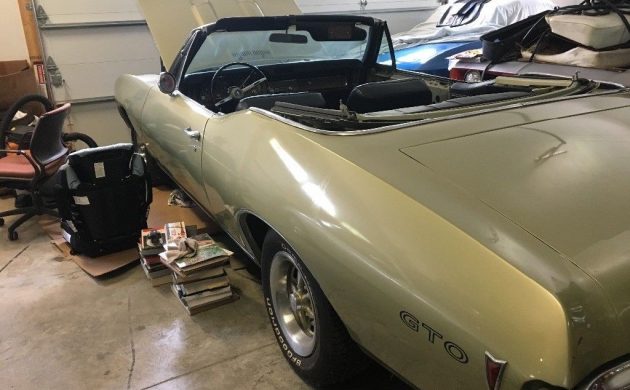 The seller states that the car is solid and free of any rust. He also states that while the GTO sports its original color, it underwent a repaint in its original Harvest Gold in 1992. The paint and panels certainly look good, and the external trim has a nice shine to it. The mechanism and frame for the soft-top are present, but the fabric is missing, so a replacement will need to be sourced.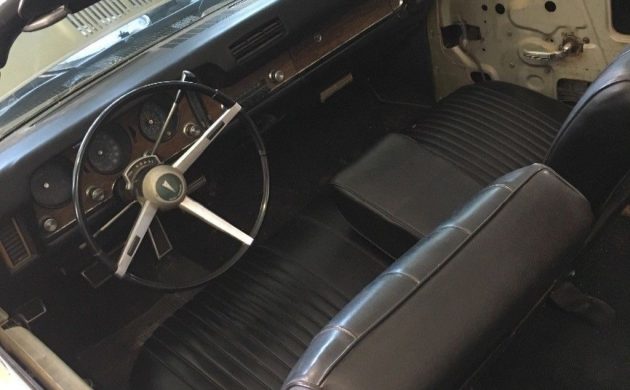 The majority of the original interior trim is present, and it generally looks unmolested and in good condition. The original door trims are gone, but the seller is including a new set of door trims with the car. This GTO also features power windows and air conditioning. This particular GTO is also a little bit unusual insofar as it is fitted with a bench seat and column auto, rather than the more common bucket seats and Hurst His n Hers shifter.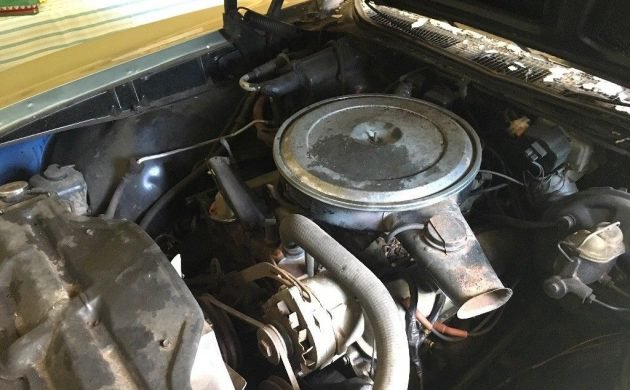 This GTO was optioned with the 400ci HO engine, which delivered 360hp. Sadly, that original engine is gone, but there is a replacement in its place which sports the original carburetor and inlet manifold. The engine currently isn't running due to the car's extended storage. The car was built in November 1967, and the seller is including an October '67 YZ motor and 16 cylinder heads with the car. All are date stamped for one month before the car was built. The car is also fitted with an automatic transmission, power steering, and power brakes.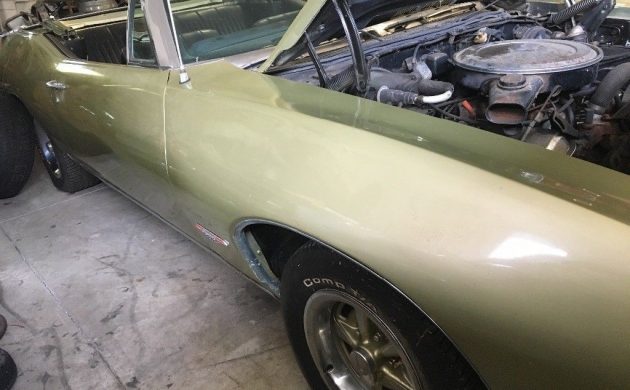 I really like the look of this Pontiac, and I think that if it is solid, then it could be a really nice car. The fact that it isn't numbers matching is going to impact the value for a collector. I have found an identically optioned numbers matching car for sale for $33,000, but I'm not sure that the condition is quite as good as this one. It's a tough call, but it will be interesting to see what our Barn Finders think.
Have something to sell? List it here on Barn Finds!