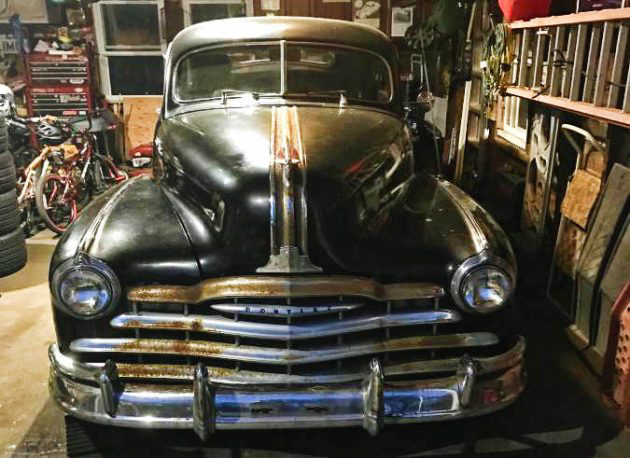 This style of fastback is very characteristic of 1940s General Motors. Reader Peter R. sent us the link to this one, and I'm sure glad he did! We featured a 1950 Oldsmobile fastback recently that was very similarly styled, and equally as cool as this Pontiac Torpedo Eight. One thing that is unique about these vehicles is the way the roofline starts at a relatively normal height, and sweeps down in the back. Headroom was very important during this period of time, as men typically wore hats and you certainly didn't want to remove your hat when you climbed into a car. Keeping the headroom while giving the car a sporty style created this unique design that started before World War II, and carried into the early 1950s. Find this 1948 Pontiac here on craigslist in Boston, Massachusetts with an asking price of $4,800.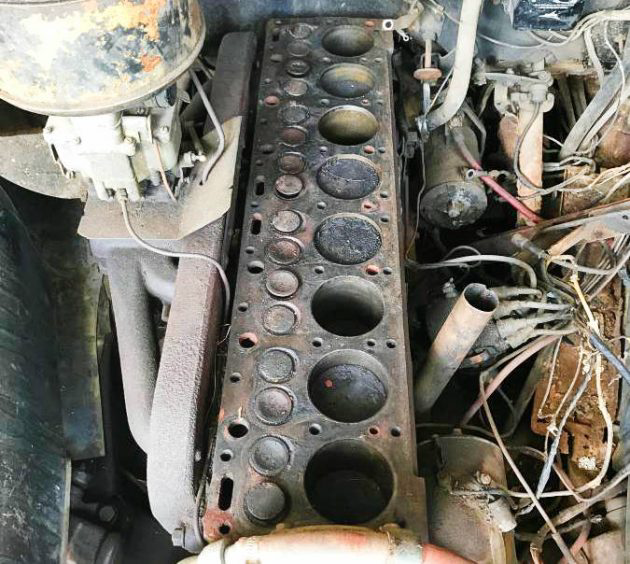 This Pontiac has a 249 cubic inch "Silver-Streak" inline 8-cylinder engine. If you've ever wondered why a car like this is longer in the front than the rear, now you know! An engine with a removed carburetor is often a cause for concern, let alone an engine with the head removed. Although it clearly needs a rebuild, based on valve and piston condition alone, I hope the seller includes the missing head. I can imagine parts for this engine might be challenging to track down, as this isn't exactly a Chevrolet 350. Nonetheless, a determined individual could certainly pull the parts together and pull off a rebuild!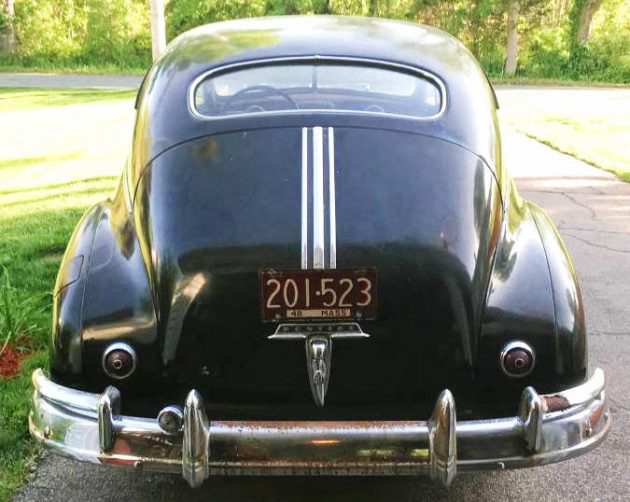 What a rear! The styling on these '40s fastbacks will always be stunning to look at. The amount of thought and designing that went into this car is surely unmatched by many of this Pontiac's contemporaries. The exterior appears to be in excellent condition, free of rust, and complete. All the exterior trim looks to be there and in usable condition. If parts were readily available for the engine, this project would be a breeze!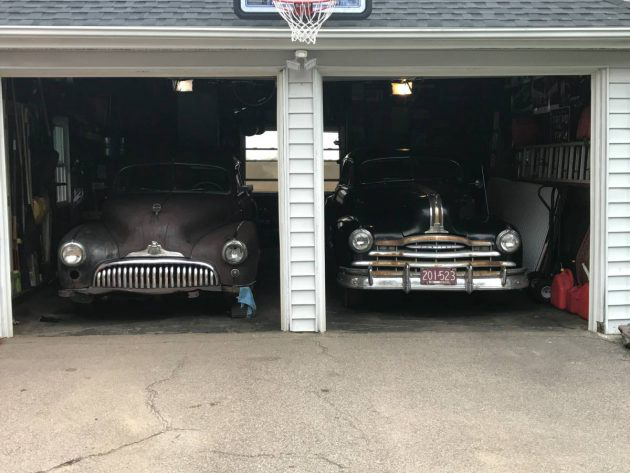 For an extra $700, bringing the total to $5,500, the seller will include a 1947 Buick Roadmaster with a running 320 cubic inch "Fireball" inline 8-cylinder engine. The seller intended to swap this engine into the Pontiac, but is abandoning the project to make way for a new one. I would be curious if this is a somewhat direct swap, as they are different engines. Though very tempting, I think both of these cars would be better off if restored independently. If it were me, I would probably sell the Buick or purchase the Pontiac by itself and keep the Pontiac as original as possible by rebuilding the original straight-8. What would you do?