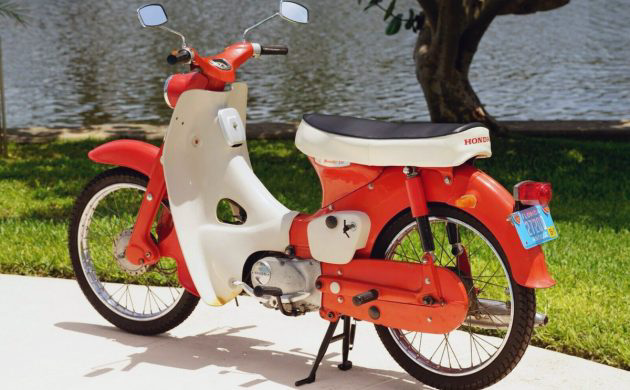 There have been many important vehicles over the decades, but not many are so highly praised by so many different sources. This is one of the most important vehicles, not to mention the highest-production motor vehicle of all time. The Honda C100 is that vehicle and this 1965 Honda C100 looks like a nice example. This one can be found here on eBay in Saint Petersburg, Florida. The current bid price is $2,650 and there is no reserve.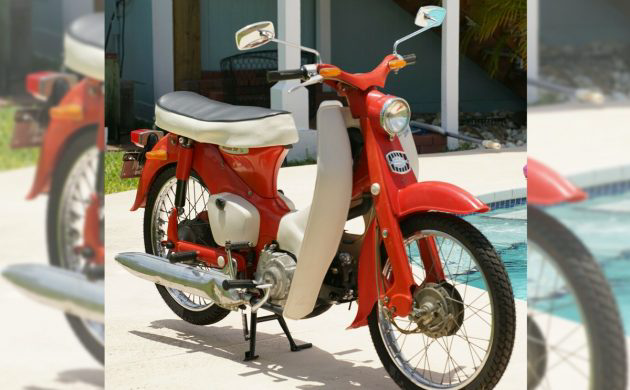 I'm a huge fan of these small bikes and obviously a few other people are, too. Honda has sold over 100,000,000 of them. That's one hundred million. A company in China has sold over 500,000,000 (!) bicycles, the Flying Pigeon, but Honda supposedly holds the record for powered vehicles – not pedal-powered but motor-powered.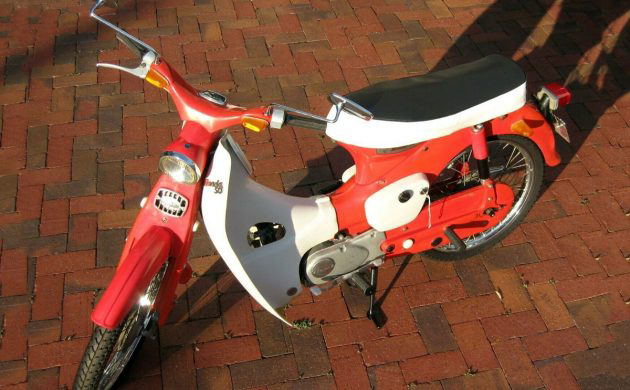 Honda started production of the C100 Super Cub in 1958 so that's a solid 62 years of production with no signs of slowing down. The C100 Honda is an underbone or step-through design with built-in leg shields and no, they aren't a manly-man motorcycle. They're for "nice" people as in the famous 1963 ad, "You meet the nicest people on a Honda", arguably the first lifestyle advertising campaign. There are no chrome skulls and/or skull and crossbones anywhere on this Honda.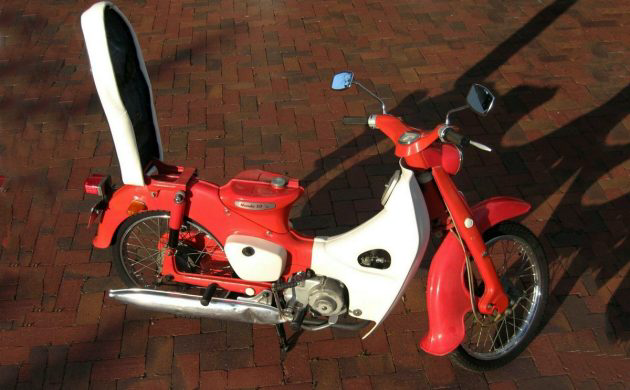 The seller says that this Honda was purchased new by a serviceman and was then owned by their uncle, who was also in the military. It has fewer than 3,000 miles on it and the current owner has only put 10 miles on it in the last 15 years since their uncle gave it to them in 2005. It isn't perfect but bidders have driven the price up to almost Hagerty's #2 excellent condition value of $3,000.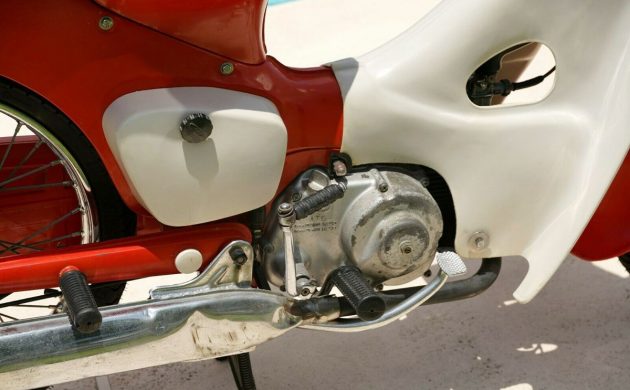 The engine would be Honda's 49 cc four-stroke single-cylinder with 4.5 horsepower. It's in great running condition and it has no leaks and they mention that it's all original but go on to list about a dozen things that have been replaced. I guess original-spec or mostly-original is more of what they meant. Whatever the case, it is clearly ringing a bell with the bidders. Have any of you owned a similar bike?