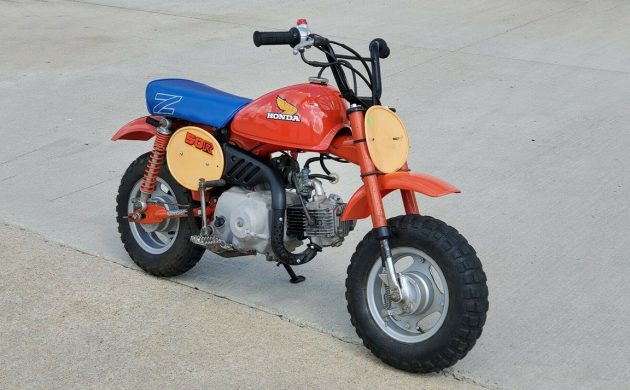 Here's another survivor Honda motorcycle, this one is extra small for those of us who are extra tall but for some odd reason like our motorcycles extra small. Why is that? Hmm… Reliving our childhood maybe, that's my excuse anyway. This 1984 Honda Z50R mini dirt bike can be found listed here on eBay in Mentor, Ohio. There are fewer than two days left on the auction and the current bid price is $1,275. Let's check it out.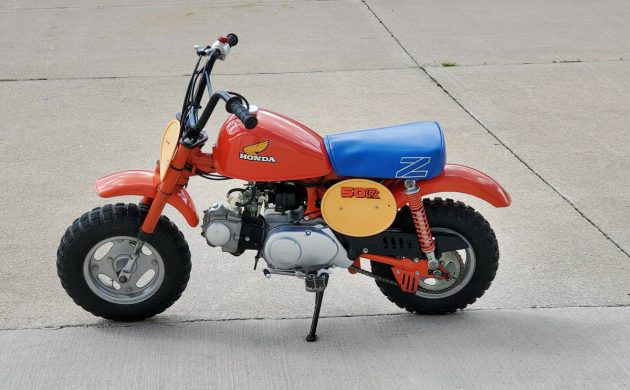 The word "cute" and motorcycle don't usually go together, especially this close to Sturgis week. The heck with that, this is one cute motorcycle! Hey, I'm confident enough with myself that I'm not afraid to say that. I would never say it in public, just here in front of several million people… This bike really looks like a little jewel. I really like the early Honda 50s, the monkey bikes, but this classic 1980s color Z50R would be fun to own.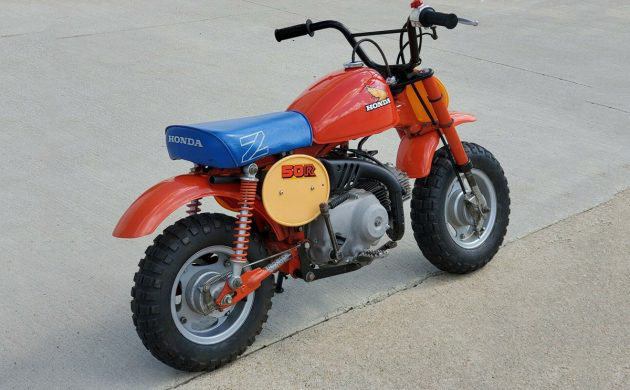 Howard A, a frequent Barn Finds commenter and truck guru, said it best on the post about the 1971 Honda CT70, if I may quote him: "…when riding these bikes, coolness goes out the window, taken over by sheer fun." Truer words have never been spoken. Life is too short to worry about being cool all the time and if you're like me, someone without a chance in hell of ever being cool, it's nice to just worry about having fun.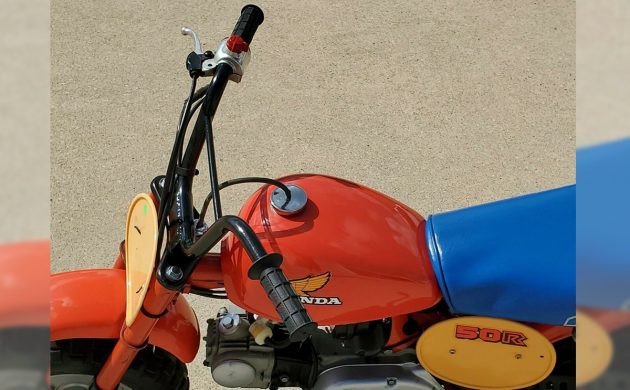 The Honda Z50 was made for a solid two decades, or actually just over that, from 1979 to 1999 before it was replaced by the XR50R in 2000. Remember the year 2000? Weren't things to be so much better starting then? Yeah. You can see that there is no clutch handle but you already knew that this would have an automatic clutch. I would have loved to have a Honda 50 as a kid, maybe that's why I like them now.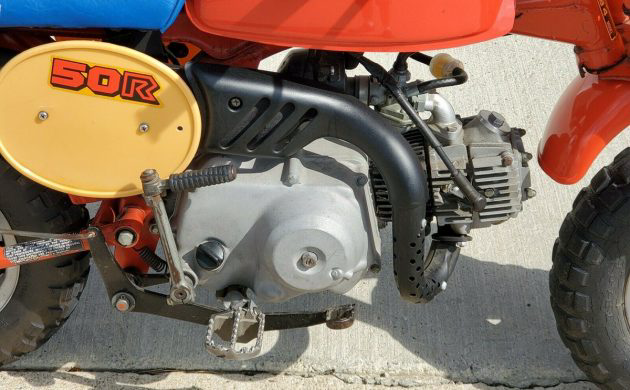 The engine is Honda's four-stroke 49 CC single-cylinder and it's a perfect bike for a young person to learn how to ride. Or, for someone not so young to relive those days in their old age and to throw cool out the window and just have fun. Have any of you owned one?