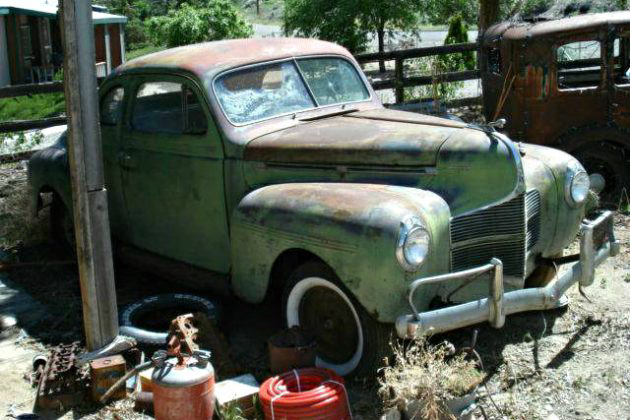 Classy old Business Coupes can often be difficult to find unrestored, or in worthwhile condition. Thankfully this 1940 Dodge is a solid builder for your next project. Although strangely green, this Business Coupe is fairly straight and rust free. This classic beauty is offered for $4,250! Check it out here on The H.A.M.B. out of Houston, Texas. Thanks Doug M for the awesome submission!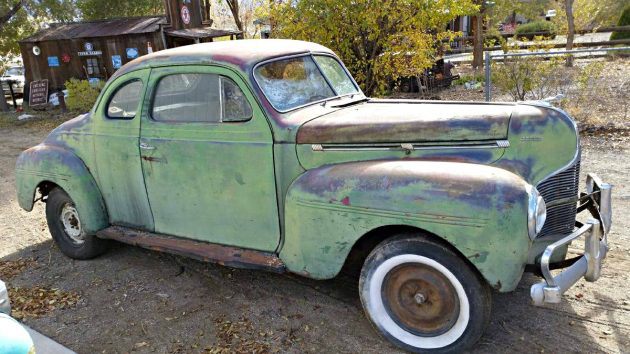 There is not much information offered about this old coupe, other than the fact that it is solid, and mostly complete. One great thing about this Dodge is the seller has a clean and clear title. Examining the photos reveals what looks to be an honest old Dodge, although there are no specifics about the drive-train, or that last time it was driven. Being in Texas, I would think there is some hope that the engine isn't locked up.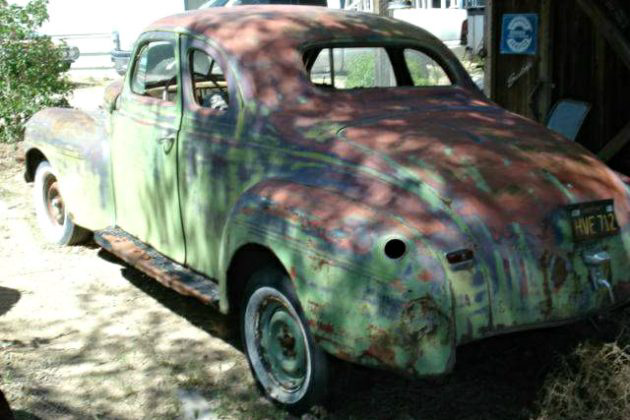 With an almost psychedelic appearance, the worn layers of paint and primer have a rather interesting appearance.  Overall the body seems very rust free minus a few areas with some superficial surface rust. The worst of the surface rust appears to be on the running boards, which appear solid, but suffer from a few bends. The driver rear fender has been bumped at some point, although the rest of the back end appears okay. Beyond that, the body appears very straight. The interior seems questionable as we get into the missing items list. The rear window, driver window and driver rear window are missing. Also the rear bumper, gas cap and fuel filler neck are missing as well. While we are on the "whats wrong" mind of thinking, the front passenger side windshield is de-laminating. Although a few items are missing, this Dodge is an awesome opportunity to build the Business Coupe of your dreams. What would you do with this Dodge, Restore, resto-mod, patina-rod, or other?