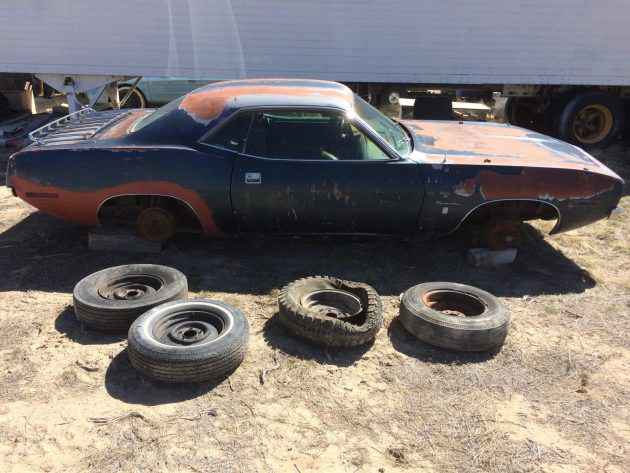 Anyone who pays any amount of attention to the classic American automobile market knows that 1960s and 1970s Mopars have been bringing more money than ever before over the last few years. Because of this, it has become increasingly difficult to find a solid project Mopar that hasn't succumbed to the rust issues that many do. Most of the solid projects have been snatched up, and even most of the basket cases have been as well simply because it has become financially plausible to restore most of these vehicles. Now this 1970 Barracuda may look scary at first, but upon looking at the photos more closely this car actually has the makings of a very solid project vehicle. Find it here on eBay in Nevada with bidding at $9,877.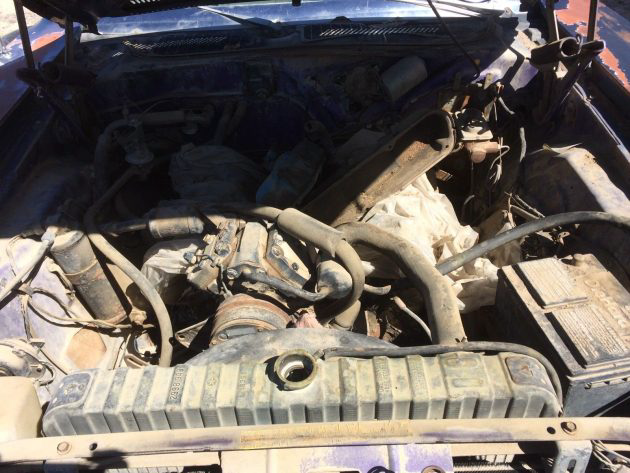 The engine is a 318, and because it hasn't been swapped for a larger engine, it may likely be the original engine. The Chrysler LA small block is known for being one of the more reliable V8s out there and parts are very easy to source. The 340 and 360 got known for their horsepower capabilities, but the 273 and 318 often fall by the wayside even though they are great engines! Obviously, with the intake and valve covers removed, this is not a running car. However, someone had the foresight to cover the exposed parts of the engine in plastic in an attempt to keep the elements out, which is more than most people think to do. The seller states that this is a "Plum Crazy Purple" car and the engine bay color supports that.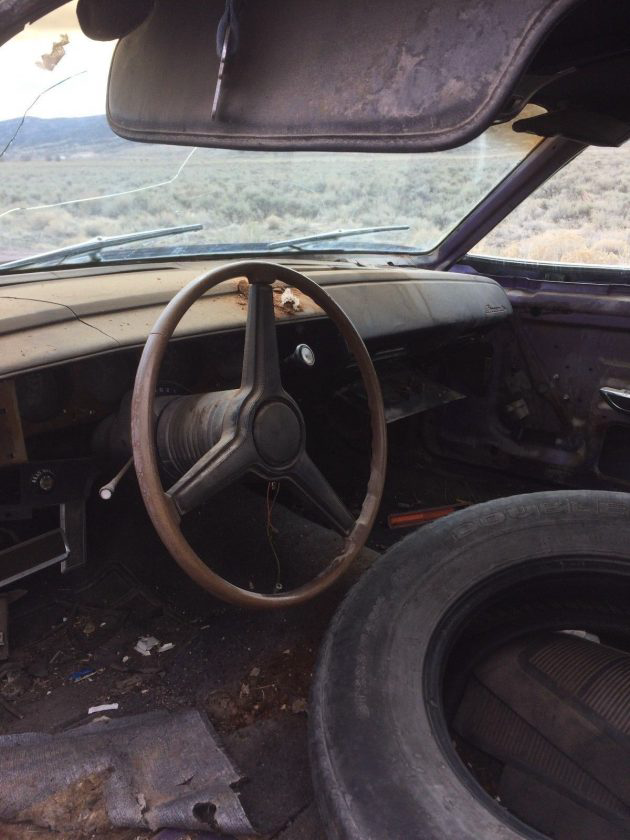 There is no interior, but there is a tire! Furthermore, the missing intake manifold is also somewhere inside the car. As evidenced by the 42 bids placed on the car, someone who wants a solid body to restore isn't highly concerned about missing interior components and they shouldn't be too difficult to source.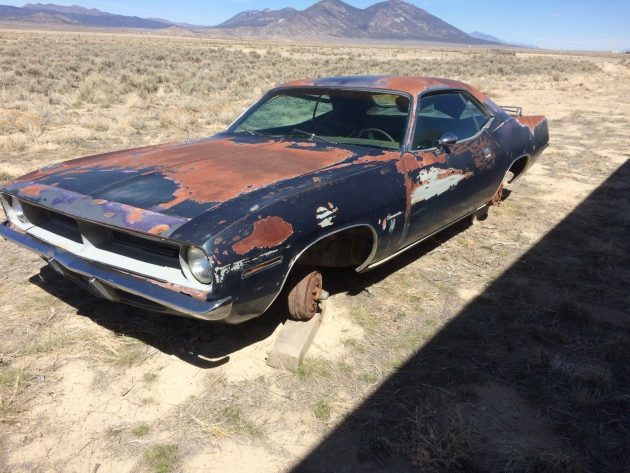 From this side of the car, the original purple paint can be seen showing through in several areas. This Barracuda isn't a high-value performance model, but it has a solid body all the way around. Even the floor pans are in good shape! Though the wheels are missing, someone thought to put the car up on blocks so as to keep the tin worm away and prevent any damage while the wheels are off. The seller is including a set of roller wheels with the sale. This car is sold with a clean Nevada title, but no keys. While it may look intimidating, the value of this car is in the solid body. It may need a lot of work, but it doesn't need any sheet metal replacement, and for many Mopar muscle enthusiasts that alone is enough! Would you take this project on?