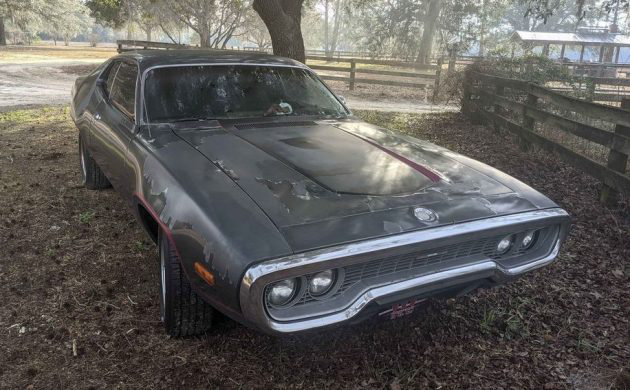 The Satellite nameplate debuted in 1965 as the top-of-the-line mid-size Belvedere and stayed through 1974. At times, they could be mistaken as Road Runners, but without quite the same punch. This 1972 edition has been the recipient of a punched-up 440 V8 whose output is likely greater than stock. Located in Smyrna, Georgia, it needs some cosmetic TLC and is available here on Facebook Marketplace for $12,000 OBO.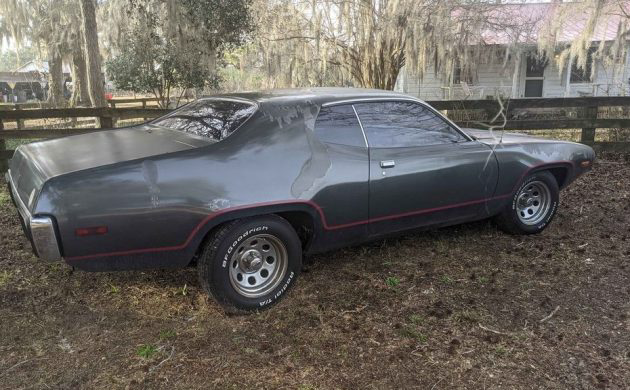 Third-generation Satellites (1971-74), built on Chrysler's B-body platform, received "fuselage" styling that was in concert with that of the larger C-body cars. Sedans and coupes no longer shared any sheet metal, so they had their own unique styling. 2-door Satellites had a loop-type front bumper, and its body was the basis for the GTX and Roadrunner models. Unlike those two cars, the largest engine available in a Satellite for 1972 was a 400 cubic inch V8.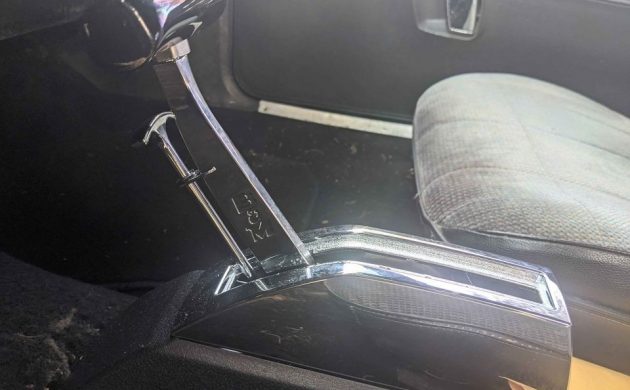 We don't know what drivetrain was originally in this Satellite, but a 440 is there now. It has been bored out and the seller doesn't know just how much horsepower this professionally built motor will produce. It's said to fire right up and run great, so presumably, no mechanical issues will have to be dealt with. The car comes with eight years' worth of receipts to document the work that has been performed, including the addition of a B&N ratchet shifter for the TorqueFlite automatic transmission. The seller estimates the motor has about 1,000 miles on it since the build (no photos of the engine compartment), but the car's total mileage is an unknown.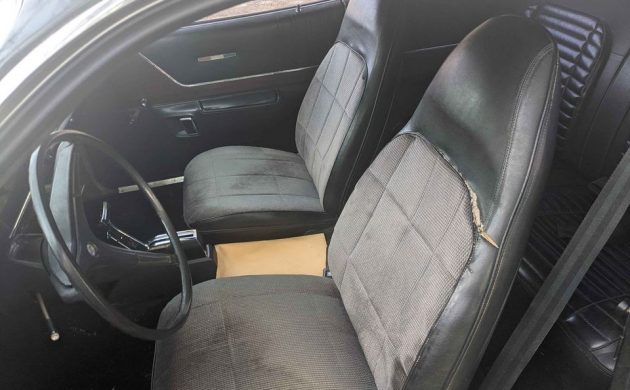 There are no rust issues that the seller has indicated, and the body looks straight overall. However, the dark grey/green paint is showing its age but is passable for the time being. The black interior looks good, especially the back seat, but the upholstery on the front buckets does not match the vinyl in the back, so they may have been swapped out at some point. The driver's side seat back has some separation issues, anyway, so why not recover them in the original material.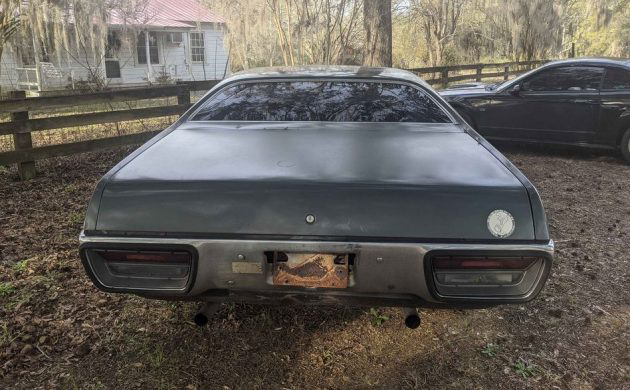 Plymouth built 137,325 Satellites in 1972 vs. 7,628 Road Runners, but the former's number includes sedans, so we don't know the difference in coupe production. But with a 440 under the hood now, this Satellite isn't much different than its cousin which was always being chased by a crazy coyote. According to Hagerty, the '72 stock Satellite tops out at $23,000 while the Road Runner is about 50% higher. So, what's a Satellite worth that has a Road Runner-like motor in it