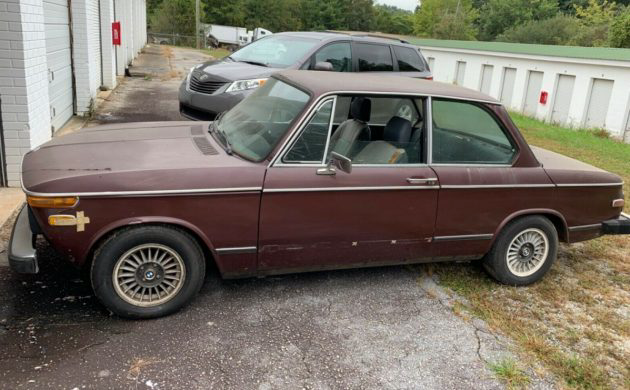 At first blush, I thought hmmm, a BMW, I don't come across one of those every day. Doing some research, the Bavarian brand does make a reasonable showing here on Barn Finds, certainly not like a Mustang, Camaro or Charger, but they are represented. It's more an issue that I just don't come across them with any consistency. That being the case, here's a 1975 2002 project car to review. It is located in Hendersonville, North Carolina, and is available, here on eBay for a current bid of $4,100, twenty-four bids tendered so far.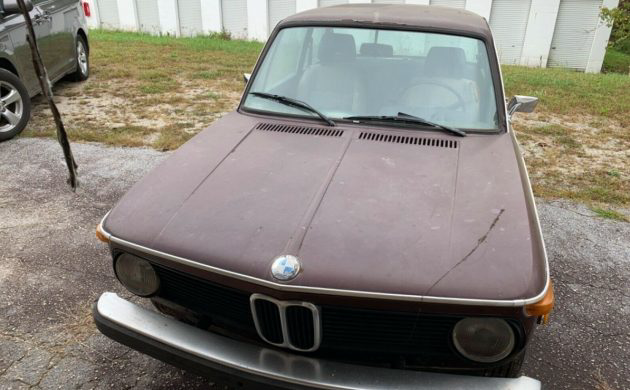 The 2002 was BMW's go-to model from the late '60s through the mid-'70s. The diminutive coupe belied its external dimensions with a comfortable, roomy interior coupled with superior visibility. And being a BMW, it had the road manners and performance befitting a refined, German coupe.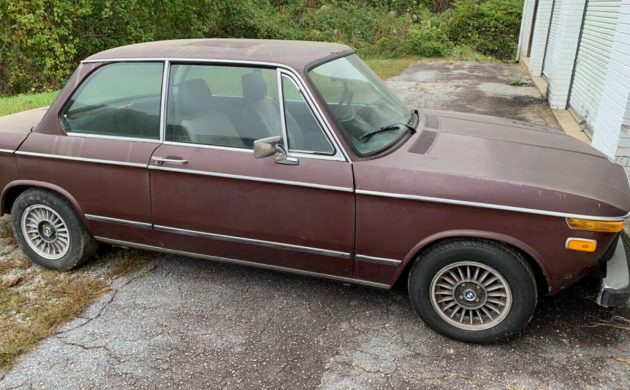 This example is a bit forlorn. The seller states that he was preparing it for his wife but she passed away before completion. Supposedly, this Bimmer has spent the last three years in enclosed storage but there has definitely been element exposure somewhere in this coupe's past. The finish is shot and some of the trim is missing but the body appears to be basically intact with no sign of serious deterioration. The front bumper extensions are missing but that's a minor issue. It would be good to know a bit about underside integrity, floors, etc. I like the masking tape fix for the driver's side marker light, looks like something that I would have conjured.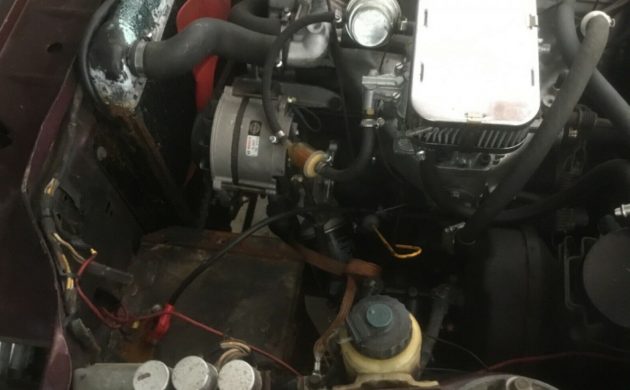 Under the hood is another example of a "ran when parked" motor, in this case, a 2.0 liter, 98 HP, in-line, four-cylinder engine. It is backed up by an automatic transmission, which in this author's observation, takes some of the "ultimate" out of that Ultimate Driving Machine experience.  Curiously, the seller advises that he has a spare, crated engine and a five-speed manual transmission included with the sale. It makes you wonder what the motivation for that acquisition was, as in does the installed engine have a bigger problem than just the referenced stale fuel? Or maybe they were just a good buy, inquiry needed.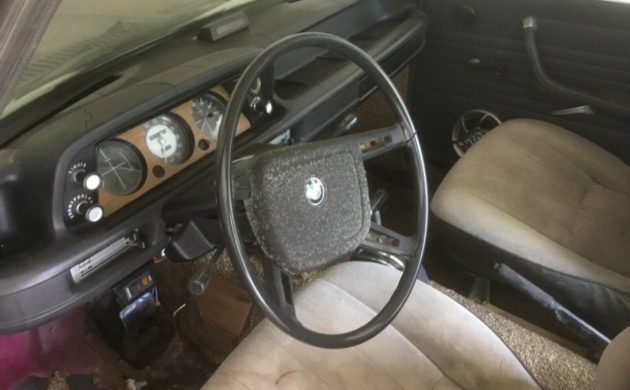 The interior is representative of poor storage. Besides the obvious rips, tears, and stains, along with a multiple-cracked dash pad, the rest of the interior appears to be moldy. Potential water intrusion? Perhaps. High humidity? More than likely. Whatever the case, the gaggle of wires hanging down from under the dash on the driver's side is not encouraging.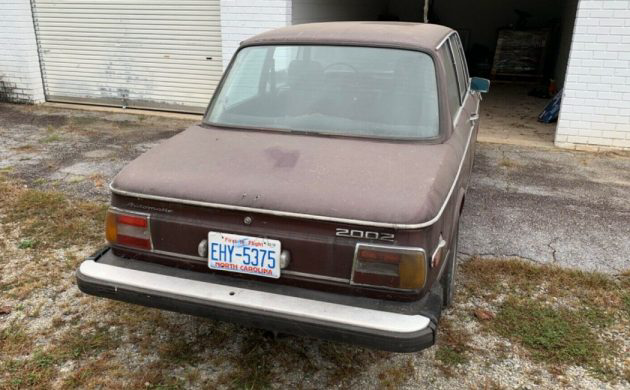 Overall, this 2002 is a bit shakey. It's not an impossible case but there are powertrain unknowns and probably many other "not discussed but should be" items to consider. The five-speed transmission is an interesting consideration, one would assume that the seller was weighing a swap; I wonder how hard that is to execute on a BMW. No doubt about it, I have a lot of respect for the 2002 but I think I'd look for a better example, how about you?