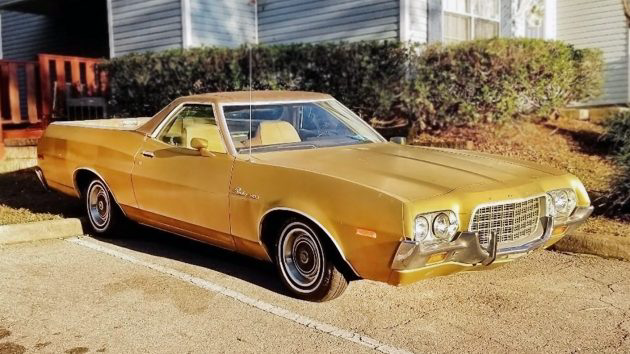 1972 was the first year for the sixth-generation Ranchero, that alone is an impressive record for a car-pickup that isn't quite a pickup and a pickup-car that isn't quite a car. I think it's great that Ford sold enough of them to be able to continue to make a financial case in updating this model for over two decades. I would argue that the Ranchero, and Chevy's El Camino, and other car-pickups, were the predecessors to the posh, never-off-road, cup-holder-adorned, leather-lined pickups that a lot of people commute with today, since they want the comforts of a car and the utility of a pickup. Luckily gas is $2.00 a gallon or that would shift like it has in the past, and will again. This direct ancestor is a 1972 Ford Ranchero 500 and it is in original condition, according to the seller. It can be found here on eBay with a current bid price of $1,200 and the reserve isn't met.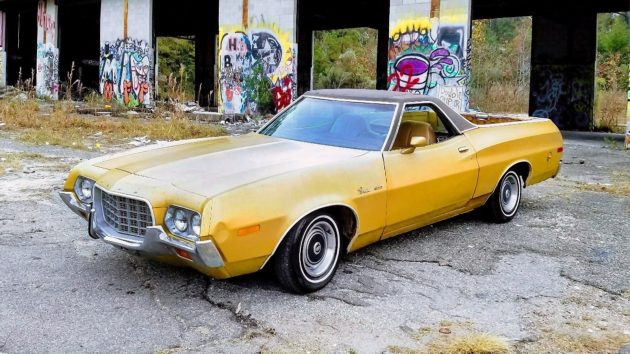 You can see that there will be work to do here. Although, I always automatically think that most vehicles need to be fully restored to like-new condition and that's not the case. Sometimes, or more often than not (?), vehicles can just be maintained, fixed and updated as needed, and enjoyed as they are; rust, dents, and all. This may be one of those cases. Hagerty values a #4 "fair" condition 1972 Ranchero as $4,200 and a #3 "good" condition example as being worth $9,100, so maybe it would be safe to tear into this body if you can do the work yourself.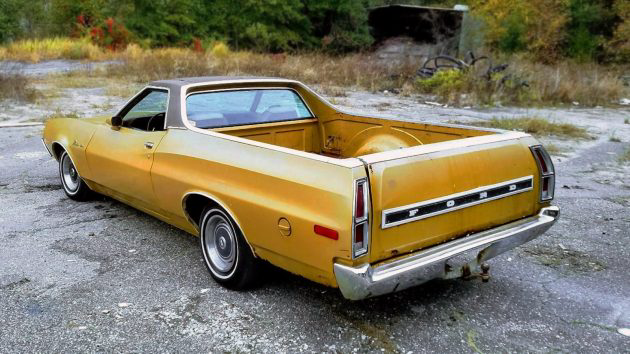 I have to admit, I'm a big fan of the previous Ranchero over any other generation, at least of the non-Falcon Rancheros. This example will test your welding abilities, but you can do it! This is the standard Ranchero 500, Ford also offered a Ranchero Squire and probably the one that everyone wants, the Ranchero GT. This car shows 76,000 miles on the odometer but they're not sure if it's rolled over or not.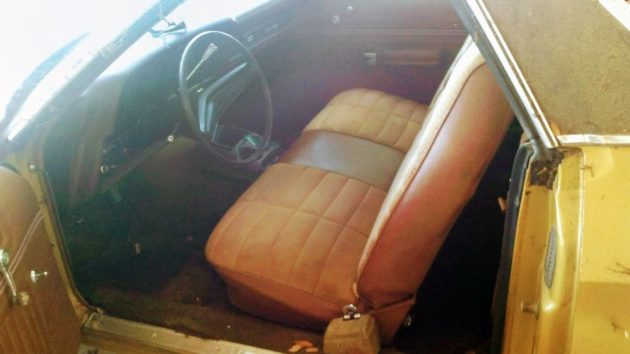 This is it for interior photos, but it's a small interior. It would have been nice to not have airport landing lights shining through the windshield when this photo was taken, but the seller says that the dash is crack-free and things do look pretty good in there. This is a Florida car from what it sounds like and it was in storage for a year prior to this owner taking it over and they say that it has the usual work that needs to be done on any old car. There will most likely be rust lurking underneath and in the cracks and crevasses.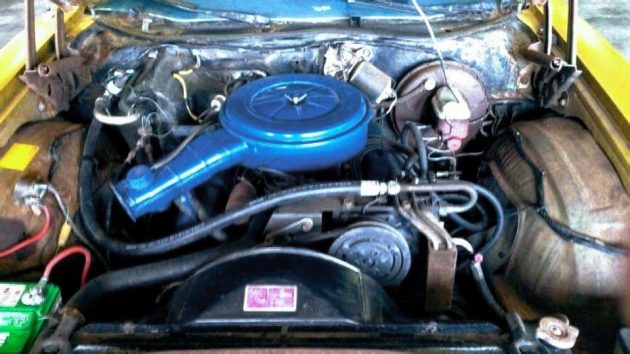 The engine and surrounding engine compartment looks pretty good, no? It's so nice to see an original air cleaner element in there and also to see AC. This is Ford's 351 V8 and it would have had about 165 hp. The seller says that this car will cruise at 70+ mph with ease. I'd want to check everything out, for a 44-year old car that's been in Florida and has this much rust showing on the body, making sure that things are safe underneath would be my first priority. Are there any fans of Rancheros out there? How would you restore this one, or would you?
Have something to sell? List it here on Barn Finds!