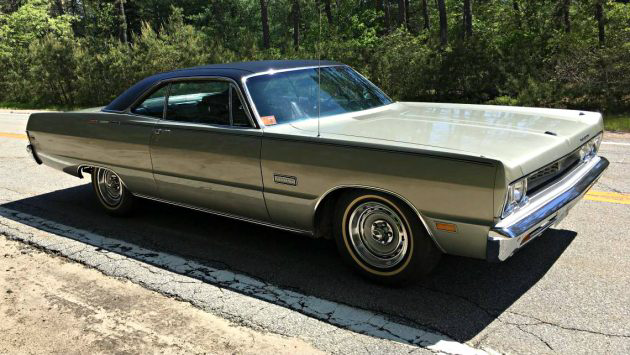 Large scale coupes are always neat to look at as their proportions are somewhat massive. This Sport Fury has large proportions, but is really a stunner with its coloring, and fantastic survivor condition.  Having only covered 34,351 miles in its lifetime, this Fury has a big heart to match up to its name. Appearing very close to show room new, this large two door Mopar is offered for $10,500. Check it out here on craigslist out of Rhode Island. Thanks to reader Rocco B. for this beautiful submission!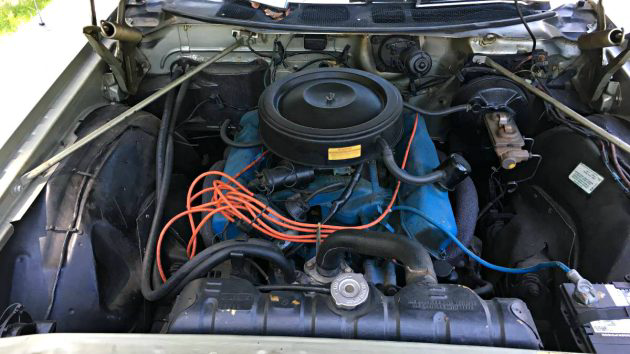 Neat as a pin, the engine bay of this Mopar is just about clean enough to eat off of. The 330 horsepower 383 V8 appears very original and relatively clean as well. The only deviation from stock is a Holley carburetor. All in all a very tidy engine bay that is car show worthy!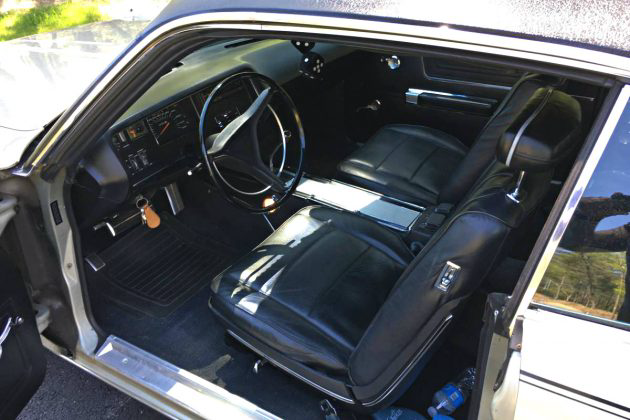 With its very low mileage, it is easy to expect the interior to appear the way that it does…Like new! Absolutely mint inside, the only real gripe that can be mustered is that there are a few creases on the driver seat side bolster, and the factory radio has been removed for a modern CD player. Despite both of these minuscule issues, the seller does have the original radio to include with the sale. Otherwise, this Mopar is a real gem.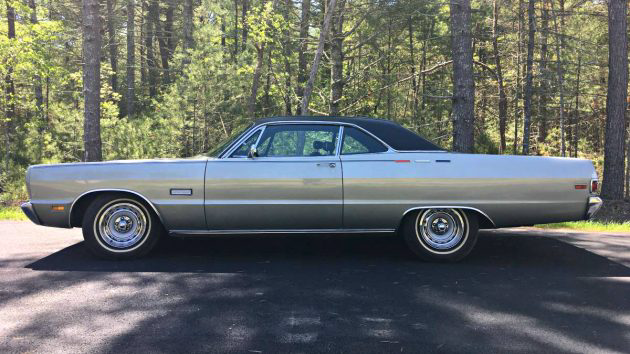 Long and sleek, this Mopar has definite appeal. Garaged all of its life, this Fury has no rust or rot in sight. The paint is beautiful, but the seller admits the trunk lid has been resprayed, and that there is a possibility that the driver side has been resprayed as well. Despite the touch up, the paint is beautiful in the pictures, and whoever matched the paint deserves a round of applause. The only concern about the paint is the seller says there are some blemishes he feels would "buff out." Perhaps there are some paint tape edges, or "fish eyes," or something of the like that could potentially be resolved. Beyond the paint, the sport trim, and chrome are all in nice shape, but the rear bumper has been rechromed at some point. The vinyl top is in great shape, and the rest of this car appears surprisingly original and nice. Clearly a nice example with low miles, would you jump on this low mileage Sport fury?