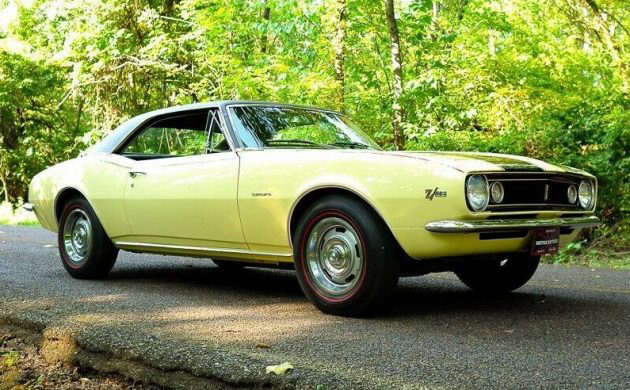 Writing for Barn Finds is a real privilege, and it is even more rewarding when a car like this 1967 Chevrolet Camaro Z/28 appears on my desk. This Camaro is a car that is in jaw-dropping condition and is 1-of-194 examples that are known to exist today. It has received one repaint during its life, but it is otherwise original and unmolested. It is being offered for sale, and with values continuing to spiral ever upwards, it could represent the most enjoyable motoring investment that a person could ever make. The Camaro is located in Fenton, Missouri, and has been listed for sale here on eBay. Bidding is currently sitting at $40,100, and I'm not surprised that the reserve hasn't been met.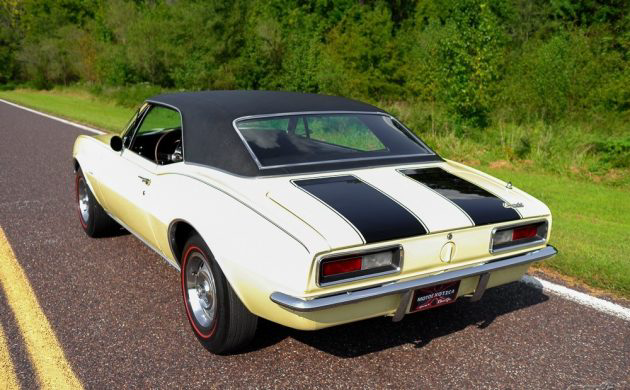 It is hard to know where to start with this Butternut Yellow classic, and with this in mind, I've included an extensive gallery of photos at the bottom of this article. After all, a picture is said to be worth a thousand words. The Camaro has received a repaint in its original color at some point, but it isn't clear when this work was completed. The paint presents beautifully, with no signs of any dings or dents. The stripes were reapplied at that time, and appear to be free from any cracks or crazing. The original owner chose to equip the vehicle with a Black vinyl top, and its condition continues the trend of spotless presentation. Looking around the Camaro's exterior reveals no signs of any rust issues and the comprehensive gallery of photos that the owner supplies show an underside that is spotlessly clean and free from any corrosion or rust. The exterior trim and chrome are about as nice as you could ever hope to find in a Camaro of this vintage, and the Rally wheels are faultless. Some of you will have picked up the fact that the Camaro is wearing Z/28 badges on the front fenders, which is not correct for a 1967 model. It isn't clear why, but the original owner chose to have these badges installed by the dealer in 1969. The original owner also decided to order the Z/28 with tinted glass, and this would seem to be perfect.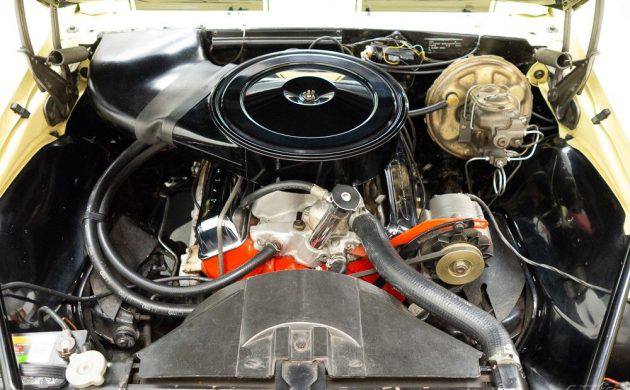 Lifting the hood reveals what made the Z/28 so special…and so desirable. The vehicle comes equipped with a 302ci V8, which is backed by a 4-speed close-ratio M21 transmission, and a 4.10 Posi rear end. Power steering and power front disc brakes make light work of the driving chores. This Camaro is a full numbers-matching car and is a classic that should provide its next owner with satisfying performance. The Z/28 is fitted with a cowl plenum induction system, which will help the engine to breathe better, and to produce more power. The subject of power is an interesting one because this engine is said to produce an "official" 290hp. At this point, some manufacturers were a bit coy about actual power figures, and this was influenced by several factors. One of these factors was to satisfy insurance companies, who were becoming twitchy about high-performance vehicles. Thus, the 290hp figure is believed to be well shy of reality. There have been reports of unmodified Z/28 engines finding their way onto a dyno. These engines were claimed to be pumping out figures closer to 360hp. It is little wonder that a healthy Z/28 was capable of winding its way to 134mph. Disappointingly, the seller doesn't mention how well the Camaro runs or drives. However, if appearances count for anything, then the news should be good. One impressive aspect of the Camaro is the sheer volume of documentation included in the sale. This consists of the original, hand-written Sales Contract, Window Sticker, Protect-O-Plate, and copies of multiple magazines in which this car featured.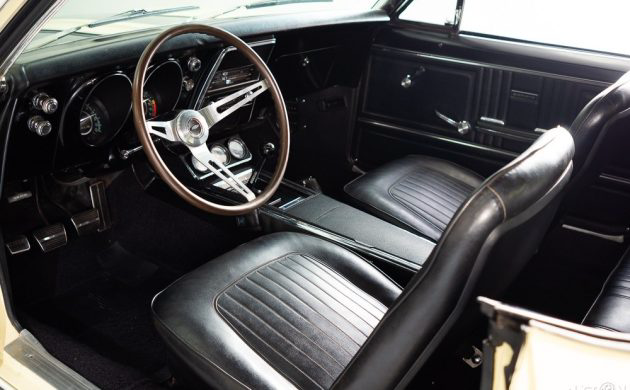 The interior of the Z/28 is just as spotless and impressive as the rest of the car. It is entirely original and unmolested and presents beautifully. There are no signs of any rips or tears in the upholstery, with virtually no wrinkles visible on the seats. The carpet doesn't show any signs of fading, while there are no issues with the dash. The original owner chose to order a console, and this is present with all of the correct gauges. He also selected an AM radio with a rear speaker, and this is still intact. The Window Sticker shows a simulated wood steering wheel, and it is present and free from any visible wear. Window Stickers from this era make fascinating reading and tend to indicate just how much technology has changed the cost of certain features over the years. For instance, the AM radio was a $57.40 option. That beautiful steering wheel set the buyer back a mere $31.60. Technology means that if someone was ordering the same car today, then the chances are that those figures would be reversed.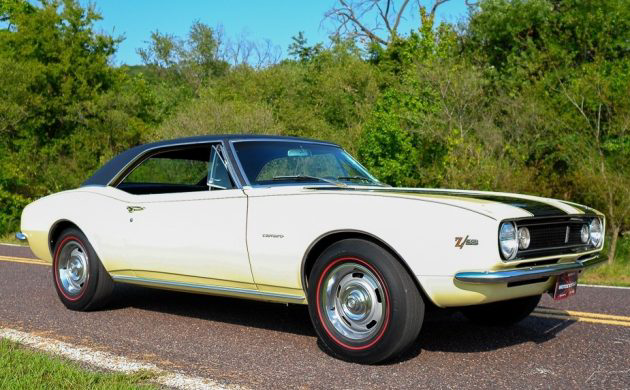 This 1967 Camaro Z/28 is a special car, and writing about it has been an honor. It is astounding to think that the survival rate for these cars has been so poor. This one is confirmed to be the real deal and can be found on Jerry MacNeish's Official Z/28 Register. It is 1-of-194 cars known to exist, so ownership of this car will grant the buyer membership to a pretty exclusive club. The bidding is sitting at $40,100, but I believe that it has a fair way to go before the reserve is met. If the right two people happen upon the listing, there is the potential for this car to go close to a six-figure sum. If it went beyond that, I wouldn't be surprised.
Have something to sell? List it here on Barn Finds!