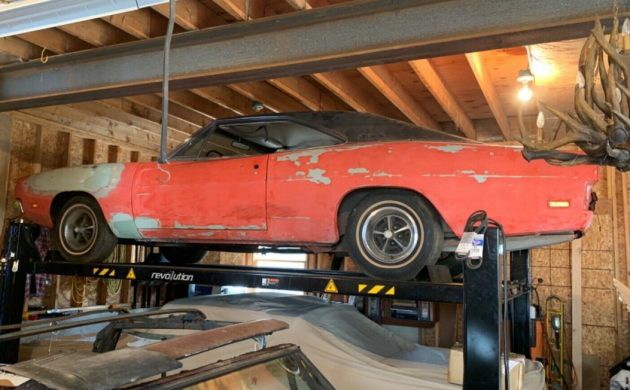 Hot, Hot, Hot! How else can you label a second-gen Dodge Charger? It's hard to imagine another car, muscle version or standard, from those golden years of 1964 to 1972 that has more draw. R/T, SE, 500, or standard coupe, it doesn't matter, everyone seems to want a piece of Charger action. Stupid prices? Yep, happens all the time but it is what it is until the market decides it's not. With that in mind, let's check out a standard '69 Dodge Charger hardtop, located in Hampton, New Hampshire, and available here on eBay for a current bid of $17,000, twenty-two bids tendered so far.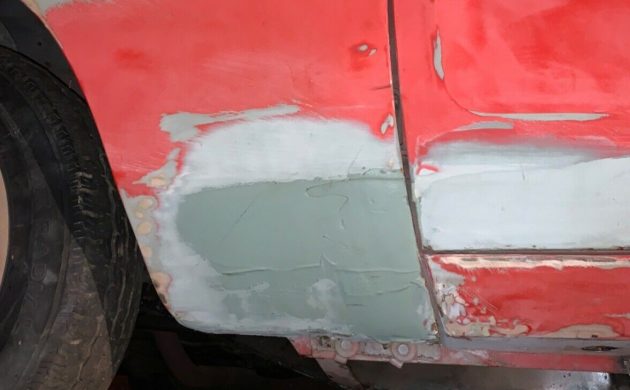 This Charger is a work in progress. The seller, who is the third owner,  states that he chased this car for years but now he doesn't have time to finish it. He further adds, "Very solid car, floors, trunk, quarters, doors good". That said, it's obviously a bit rough and Bondo seems to be its friend. The seller also mentions that it, "has some plastic in it". There's no word around the missing trim, ie. bumpers, taillights, etc. Admittedly, the body does look well aligned but if you review the images, you may walk away with the belief that there is more than just some plastic in it.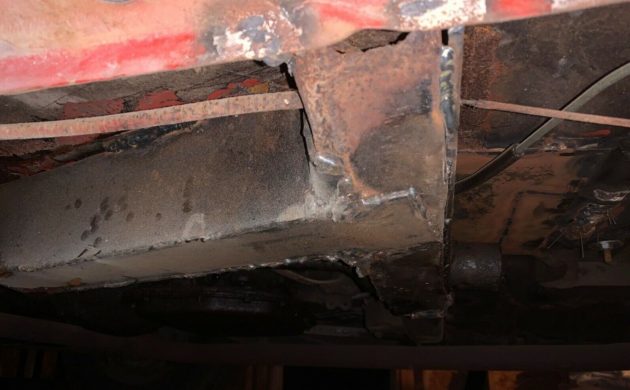 The underside apparently had trouble at one time and the platform rails have been repaired. Whether or not it has been done properly and causes no issue with things like the torsion bar operation is hard to say. It would be helpful for one of our readers who has some Mopar structural repair experience to weigh in on this matter.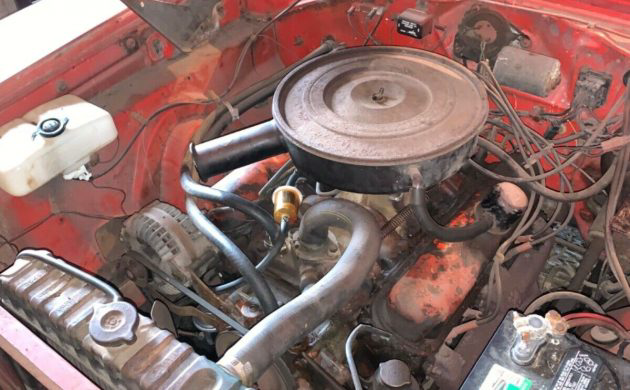 Under the hood is a 230 gross HP, 318 CI V8 engine coupled to a TorqueFlite three-speed automatic transmission. The seller claims that it runs and "yard" drives. Apparently the brakes aren't up to snuff and this Charger needs tires too. The mileage is listed as 10K miles so that's at least 110K so the "LA" engine, known for durability, may still have a bit of life in it if it has been properly maintained. From what can be seen, the motor appears to be stock.
The interior is dusty but reasonable. The image provided of the white bucket seats shows non-split or worn, bright white, vinyl upholstery that's in need of a good cleaning. The door cards are fair too though they are starting to wrinkle. There is one glimpse of the headliner and while it looks like it's holding, the inside sail panels are pretty rumpled. All in all, the interior gets a pass.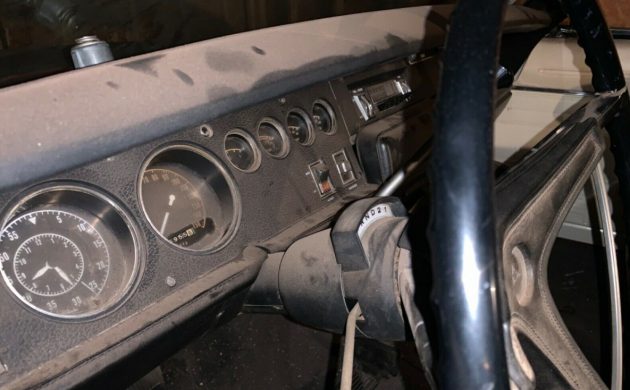 The dash and instrument panel are all together and the gauges are clear (other than the dust) and legible. Of note is the tick-tach-tock (update: it's not!) as well as the existence of the original radio.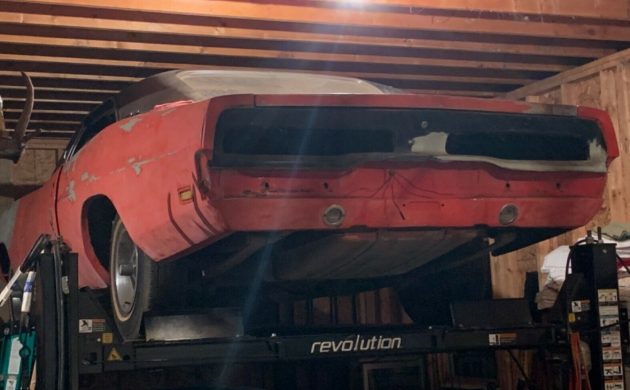 OK, it's a collectible Charger and a good start for a project. It's always nice to find a standard model that hasn't been mish-mashed into a cheesy looking pseudo hot-rod. Do enough digging however and you may find more metalwork needed than originally anticipated. And then there's the price…go, go, go. What do you think, good project & good price; bad project & good price; good project & bad price or bad project & bad price?