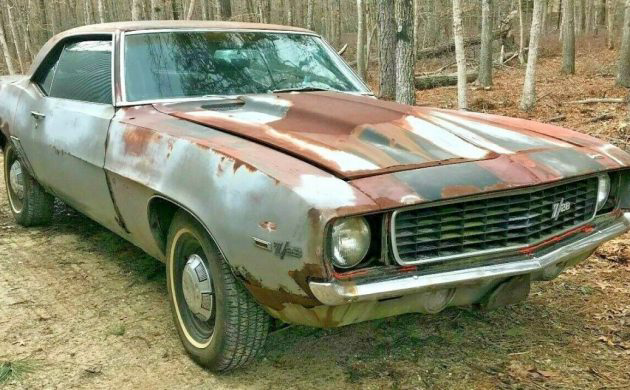 You really have to love the whole idea of finding a special car hidden away in a storage unit, and that's precisely where this 1969 Camaro SS has spent the past 17-years. It is now out of storage, and it's looking for a new home. It looks like there are a few people who really want the Camaro because bidding has already reached $8,350, and I'm a bit surprised to find that the reserve has already been met. You will find the Camaro located in West Creek, New Jersey, and listed for sale here on eBay.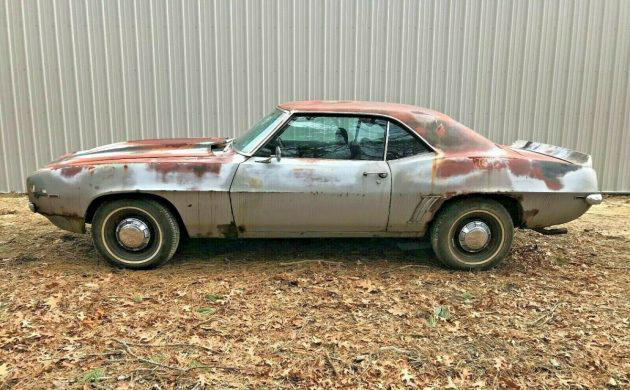 Being an unpreserved and unrestored Camaro from this era, there was always a reasonable chance that there was going to be rust to deal with, and the Camaro doesn't disappoint on that front. However, the frame looks to be rock solid. The Camaro will need all of the usual areas attended to, including the floors, the quarter panels, rockers, doors, and lower fenders. The windshield is also badly broken, so will need to be replaced. The car is fitted with an RS grille and a good collection of Z28 badges, but the owner does verify that it is a real SS.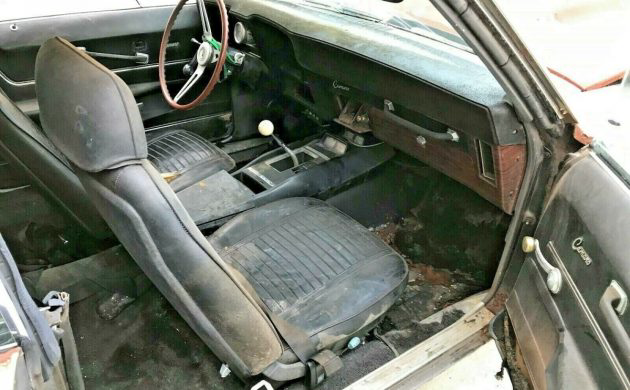 The interior is essentially complete, and it does feature some nice little detail items. The floor console with the gauges looks like it is in good condition, as does the Rosewood dash trim and wheel. The dash pad also looks like it has escaped any cracking. The rest of the interior looks to be complete, and while some items like the rear seat look to be in pretty decent condition, there is going to be a bit of restoration work required to return the Camaro to its best.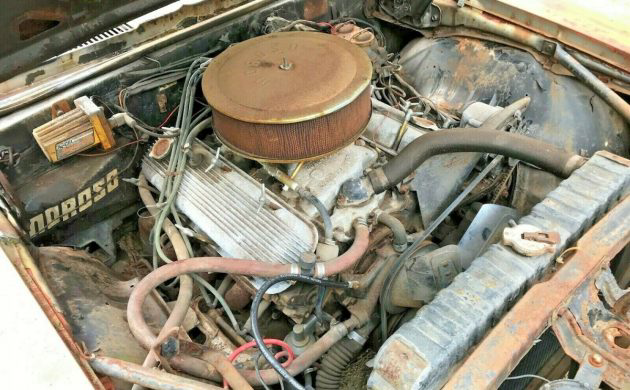 While the owner has confirmed that the Camaro is a true SS, he doesn't specify whether it actually started life as an SS396. Regardless, the original engine is gone, and in its place is a JH suffix, 1969 L78 396ci V8 which produces 375hp. This is hooked to an M22 4-speed transmission with scatter shield, and a Posi rear end. The owner doesn't refer to these items as original or numbers-matching, but he does call them correct. The engine is said to turn freely, and it shows good oil pressure when it winds over. The owner also says that the engine does try to fire, but there is an array of kill-switches fitted under the dash, and he thinks that one or more of these might be stopping the car from actually firing up.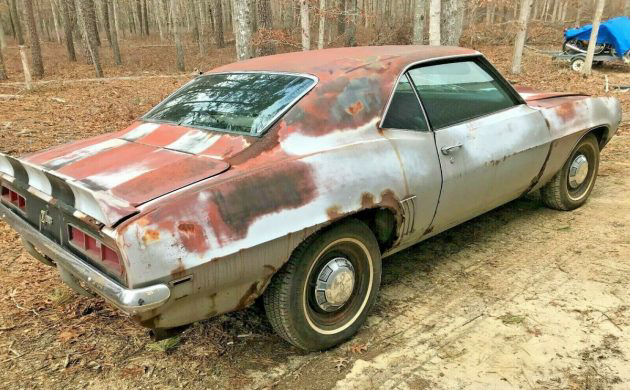 I probably don't need to tell the vast majority of you that this Camaro is a desirable car, and that's why the bidding has been strong on it. There is a lot of potential locked away in this car, and it's just waiting for the right person to come along and unlock it. By liberating it from the storage unit, the owner has already taken the first step in the process. The rest is going to be up to the next owner, and regardless of who that person is, it looks like they could finish up with a pretty amazing car. Is that someone going to be one of our Barn Finds readers.
Have something to sell? List it here on Barn Finds!