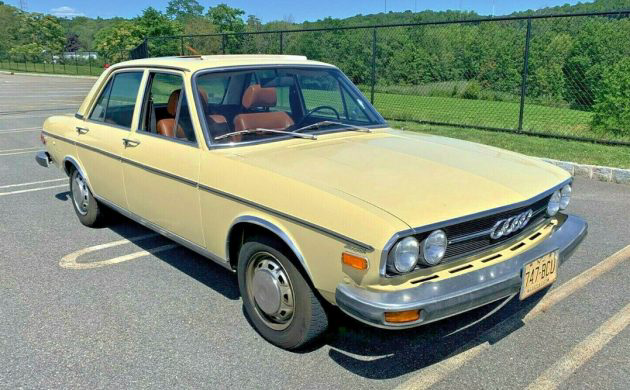 It's hard to argue with the current success of Volkswagon Group's Audi division. They're a finely-tailored, crisply-designed line of cars and SUVs, but I'm biased as a long-time Audi owner. A car that's always been on my wish list is one like this 1975 Audi 100 LS, especially one with a manual transmission as this car has. The seller has this Audi listed here on eBay in Morristown, New Jersey, and the current bid price is $3,950 but the reserve isn't met.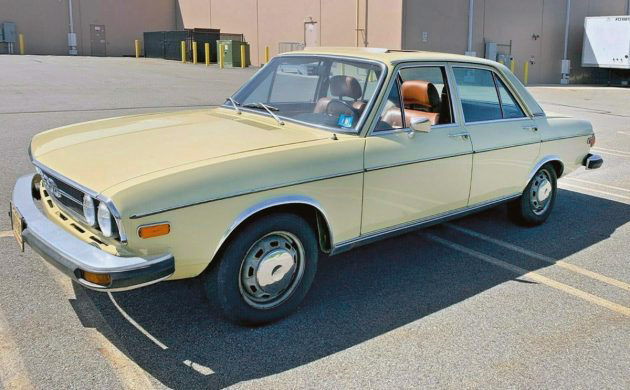 Bumpers notwithstanding, I love the style of the C1 Audi 100, which was made from 1968 to 1976. The earlier cars had much nicer bumpers and a two-door would be even more unusual, and rare. The Audi 100 was known to have electrical issues and it's amazing to see how far the company has come in the last five decades. That being said, at the time, the Audi 100 was seen by many as an elegant car and I think they still are today.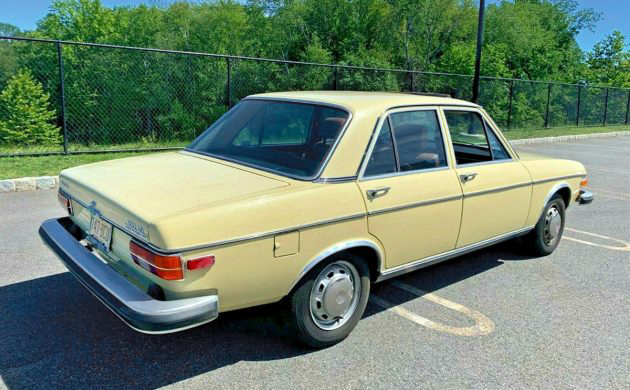 Fun fact: the Audi 100 name reportedly was derived by the amount of PS, or PferdeStärke (horse strength), which is the unit of engine power in Europe, and 100 PS equates to 98.6 horsepower. Make sense? There was a base 80 PS model and 90 PS version called the S, too. The LS had 100 PS, or 98.6 hp that we talked about several hours ago… or it seems like it's been that long, doesn't it? By 1970 when the Audi 100 LS entered the US market, they had 115 hp (116 PS).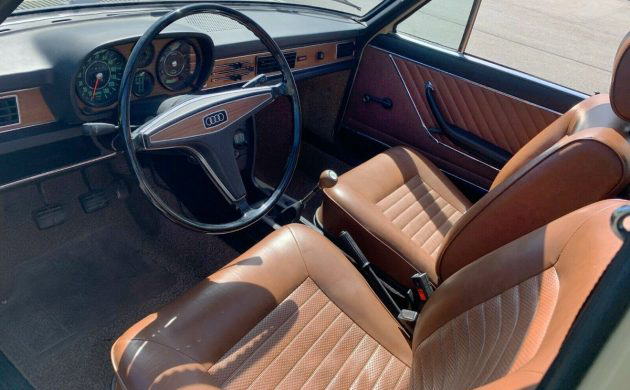 The seller says that this great looking car is a barn find, it sat in the original garage of the original owner since 1986. They went through the systems and refinished (relined?) the gas tank and rebuilt the mechanical fuel injection system. Rebuilding a German mechanical fuel injection system is a daunting task, one that our own Todd Fitch has some experience in. The interior looks fantastic and it has a 4-speed manual.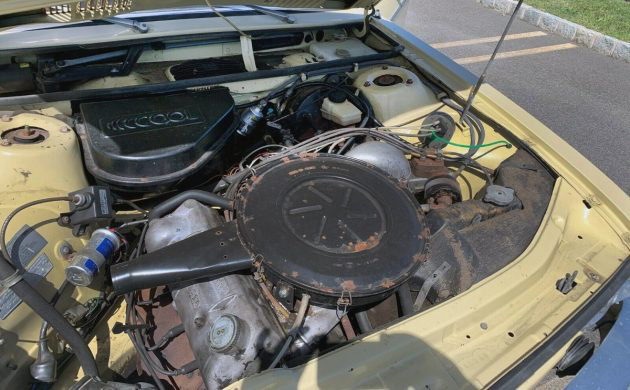 This is a 1,871 CC four-cylinder and it has a bit less than 100 hp. The seller says that it runs great and everything works other than the AC. Along with the disc brakes and electrical systems, the AC systems were problematic on the Audi 100s, unfortunately. There's a lot to like about this car, do any of you have any ownership experience with them? Good buy or good-bye?