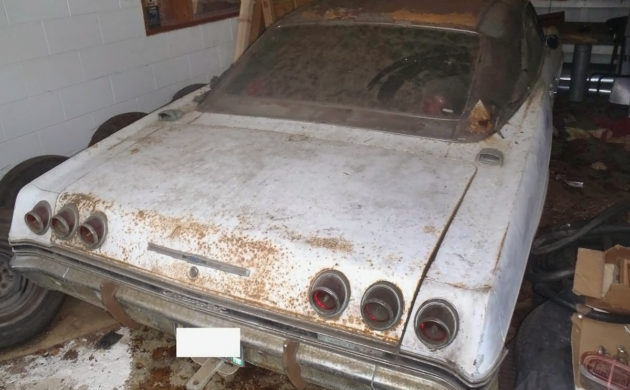 I quit running a couple of years ago, just to preserve my original joints – knees, ankles, etc. Too many friends and relatives were having knee replacement surgery and I wanted to keep all of my original parts as long as I could. This 1965 Chevrolet Impala SS hasn't run since 1978 so it's got a few years of inactivity on me. This dusty but super desirable car can be found here on craigslist in Midland, Washington, just south of Tacoma. The seller wants a firm $9,999.99 for it.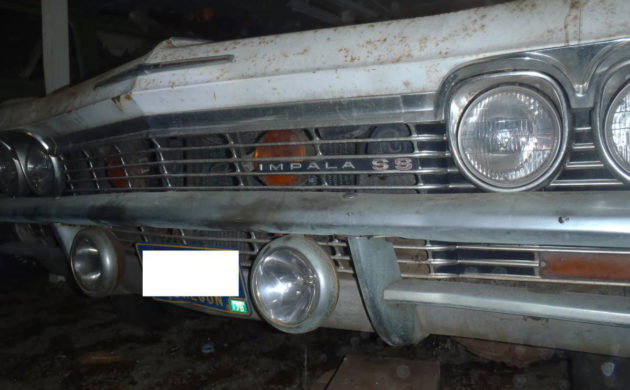 That grille and those triple-popped round taillights are my favorite. 1965 is my personal favorite year Chevy Impala and that this one is a Super Sport is even better. The seller says that this is an original owner car so I'm not sure if they're selling it for the original owner or they bought it from the original owner or what the story is. It's decked out with all sorts of lights and horns, for some reason. It looks cool and is certainly interesting, but I'm guessing most people would remove those lights – or most of them.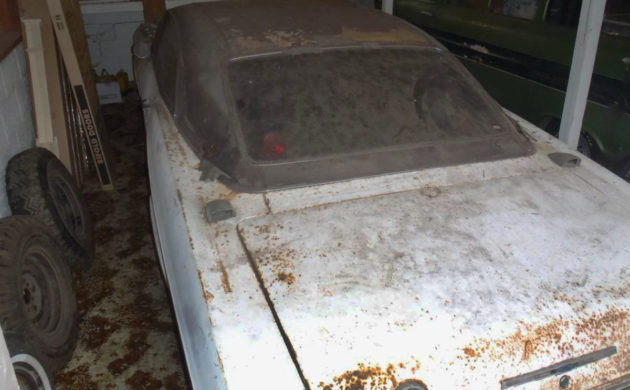 There are more lights on the rear package shelf. I'm all for safety so if they're extra brake lights, that's cool. I might go for a tiny, subtle LED third light at the very top of the inside of the rear window, but that's just me. The fourth-generation Chevrolet Impala was made for the 1965 through 1970 model years and the 1965 redesign was so popular that Chevrolet sold more than a million of them in the US. They show the original spinner wheel covers in the trunk, nice. They also show a photo of a dent in the LF fender and they mention rust under the vinyl top near the lower corners. They added "custom cabin vents" which I'm assuming are those things on the tops of the quarter panels.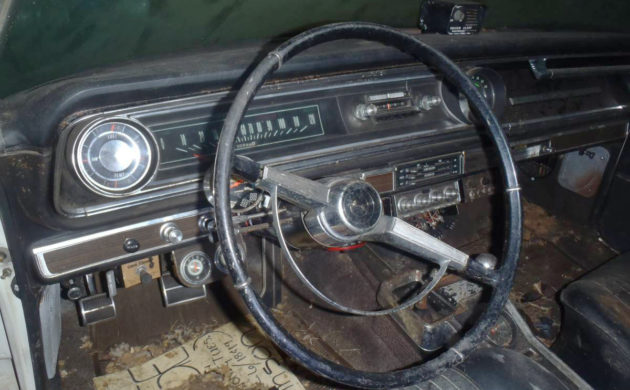 You can see that some things inside look great, like the dash, gauges, and pedals. I really wish that they had included more photos, but that's always the case. This car has a 4-speed which should have been an M20 Muncie. I can't zoom in enough to be able to tell what the extra buttons and gauges on the dash are for, do any of you know?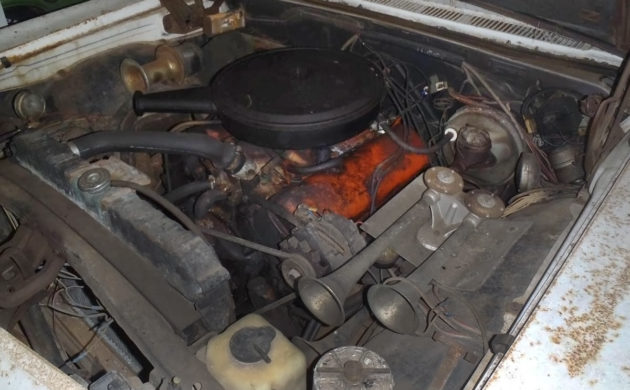 You can see a variety of horns around this big block Chevrolet 396 cubic-inch V8 which had 325 hp. They say that it has flat tappet cam lobe wear and it'll need belts, hoses, and also a cam. It won't be cheap to restore this car, would you do that or fix what needs fixing and drive it as it looks now?