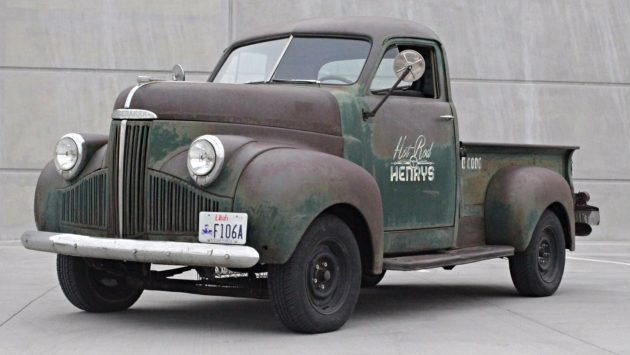 The Studebaker M5 pickups in my opinion are one of the best looking trucks of the era. The moustache like grill, and the treatment of headlights really set this truck apart from others of the era. With a heavy patina, and some mild modifications, this Studebaker is ready to drive! Bidding has reached $7,101 with 3 days remaining, or buy it now for $9,500. Find it here on eBay out of Bountiful, Utah.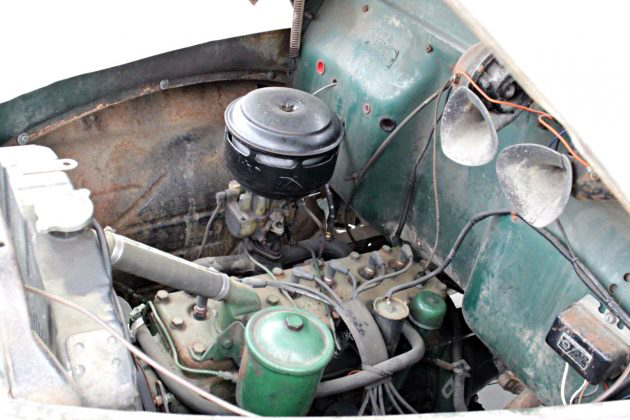 Chugging right along after 70 years the 170 cubic inch flathead inline 6 runs and was rebuilt in 2006, having only gained 8,000 miles since then. Ready to drive, the engine is reliable and backed by a 3 speed manual transmission. Despite other modifications that have been performed, this truck is still 6 volt, but it does have modern disc brakes up front, as well as custom leaf springs for the front suspension. Most of the modification are hidden, giving the truck a stock appearance.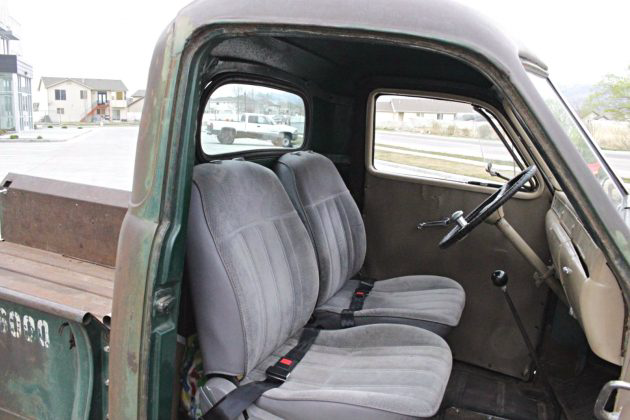 One modification that I am not exactly in love with are the modern bucket seats. I am all for comfort, but I would have gone a different direction. With that being said, I am sure these seats are comfy and are suitable enough for daily use. Also lap belts have been installed adding a touch of safety to this classic. The driver side floor has been patched, and the foot starter has been relocated from its original location. Beyond the modern seats and belts, the interior appears pleasantly original, and looks like a joy to drive.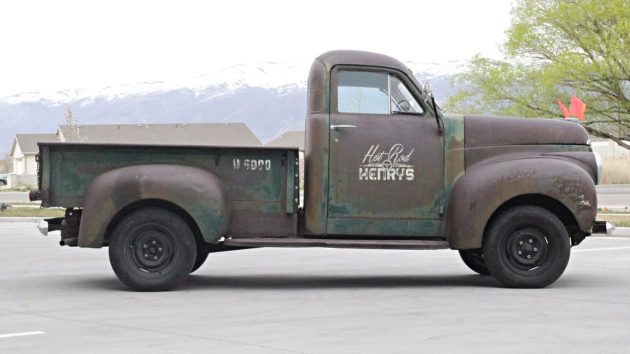 With a heavy patina the exterior has an interesting appearance. I could have lived without the "hotrod Henrys" logos on the doors, but they don't take much away from this truck. There is hidden rot in a few places, where I would consider this truck a fair weather driver. With its fair share of bumps and bruises through time, there are no heavily dented areas other than some rumples on the front passenger fender. Something excellent about this truck is that the seller has a fair amount of good condition parts included with the sale, so this truck can live on. With some subtle modifications, an interesting patina, and ready to drive anywhere, this Studebaker is like a dream come true.  What do you think of this Restomod, and would you change anything about it?