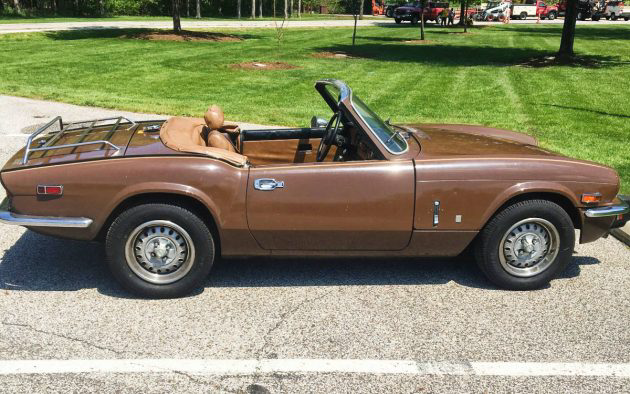 A few weeks back, we featured Tom's sweet little Spitfire as an Exclusive. Well, we just heard from him and its new owner picked it up last night! Here is what we heard from him. From Tom – Thank you everyone at Barn Finds for listing my car and the nice write up. The car just sold last night. Unfortunately I couldn't get any pictures as the buyer came to get the car late last night. I will absolutely sell another car/recommend someone sell a car on this site. 
While we would love to have seen it heading off into the sunset with its new owner, we are just glad to have helped find a good home for it! We want to extend Tom our personal thanks for giving us the opportunity to list his car. Hopefully, the new owner will contact us and keep us posted! And if you have a classic car sitting in your garage, barn or shed that needs a new home, please consider listing it here on Barn Finds.
Have something to sell? List it here on Barn Finds!