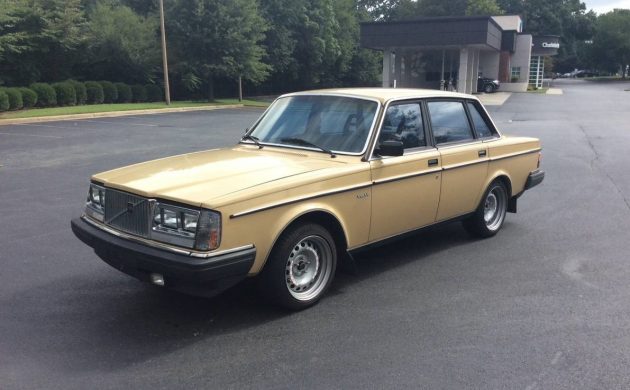 Volvo has sold its Swedish-built cars in the U.S. for decades. They have been historically known for making family-friendly, safe automobiles, but of late Volvo has also been playing in Mercedes-Benz and BMW territory. From 1985 comes the seller's Volvo 240 4-door sedan, which looks to be a solid survivor that may only some need freon in the A/C. It currently calls Charlotte, North Carolina home, and is available here on craigslist for $3,800. Thanks to our tip-master Mitchell G. for this lead!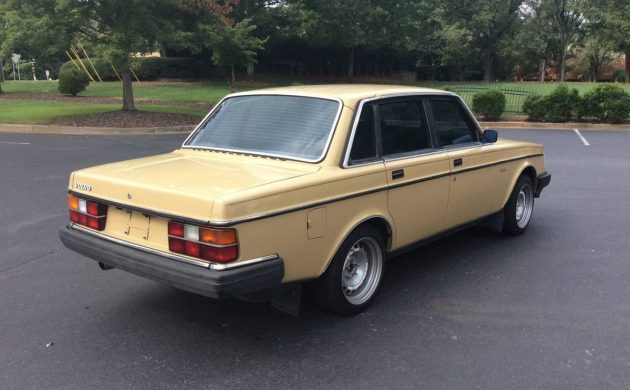 The Volvo 240 is a mid-size entry that arrived in the U.S. in 1975 and would continue in production to 1993. Along with the Volvo 260, the company sold more than 2.8 million units worldwide. All 240s sold in the U.S. were fuel-injected, including the 1985 model using the 2127cc, B21F version of the motor that produced 107 hp at 5,250 rpm. Volvo was acquired by Ford at the end of the last century and they held the company until the financial crisis of 2008-10 when they passed along their interest to Geely, a Chinese automotive company. (Source: Wikipedia)
As mentioned earlier, Volvo built its reputation around the assembly of safe automobiles. A such, they might not always be the snazziest cars on the road. However, the 240 had solid styling (in my opinion) that holds up more than two decades after they stopped production. The seller's 1985 240 is a good-looking car finished in either Taxi Yellow or Sun Yellow, I'm not sure which. There is no mention of rust or metal damage and we don't see any in the photos except maybe a little in the driver's side rear quarter. Maybe.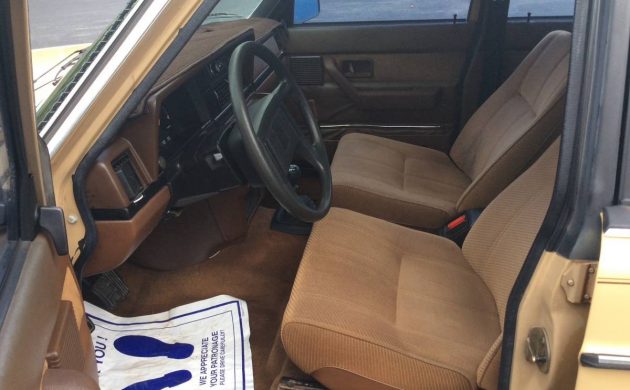 The interior seems to look good, especially for 186,000 miles, which is not unusual for Volvos. Other than maybe needing a good cleaning, it's quite presentable. The seller says the air conditioner will need some freon (or other attention) as it doesn't blow cold. The engine is said to run well and we assume that applies to the 4-speed manual transmission, too, and the car wears a set of new tires. In checking on comparable prices for these cars, we didn't find any going for more money than this one, but several for less. But you always get what you pay for. $3,800 doesn't buy a lot of car anymore, but it might just buy this one.