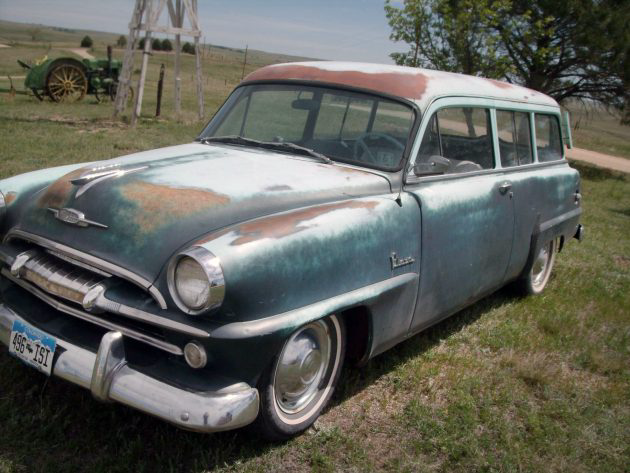 With the Korean War in the rearview mirror and government restrictions lifted, Plymouth had high hopes for it's mildly-redesigned 1954 models. This 1954 Plymouth Plaza Wagon, or Suburban Wagon, is a two-owner Colorado car and it's still in Calhan, Colorado. The seller has it listed on eBay with an unmet opening bid of $4,500. Thanks to Ikey Heyman for sending in this submission!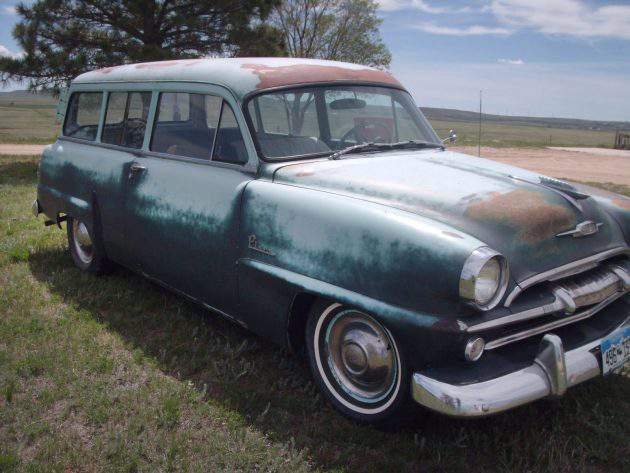 Does or does not this car have perfect patina on it? I know, the term patina is way overused, even by me, but dang. I wouldn't touch a thing on the body of this car other than to fix a few little rust-through areas and somehow blend the paint to match the surrounding, faded paint. And, I'd fix the floors or whatever else needed rust repairs. But, paint it?! Never. The body appears to be in solid and even, dare I say, nice condition; it's just that the paint has faded so much that it gives it "that look".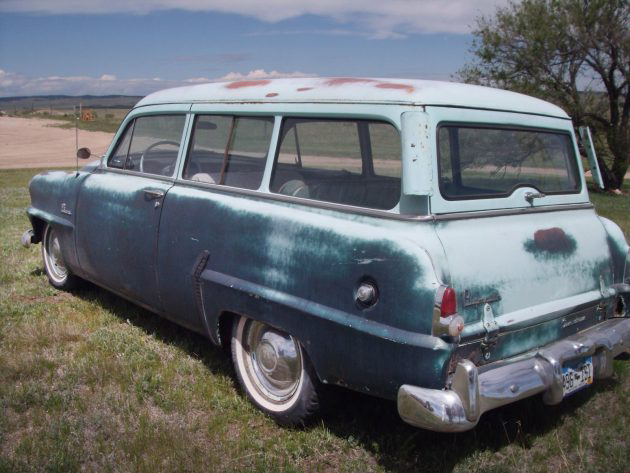 This wasn't exactly a ground-breaking design, it was sort of a stop-gap but looking back on them now, I personally love this thing. It's sort of a staid, stoic wear-your-hat car that wasn't sleek and slick, but it was useful and the two-door wagons are rare.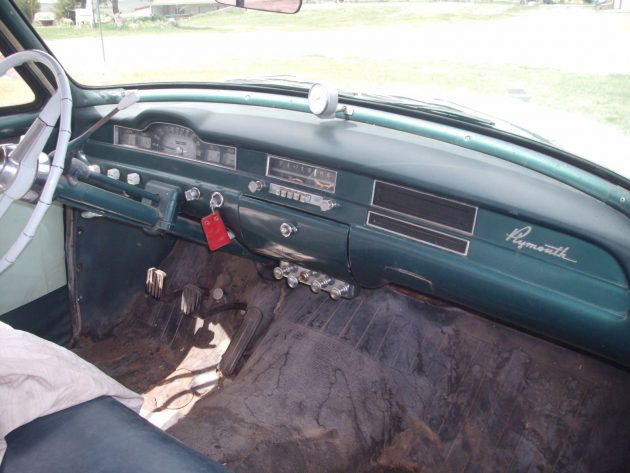 The seller mentions that the Bluetooth and self-parking systems are currently not working, but.. no, wait a minute.. The Plaza was the entry-level Plymouth in this era, below the Savoy and the top-trim Belvedere. I don't think that a car like this would ever be restored to original spec, it'll be left as is or turned into a resto-mod. The steering wheel looks like it's made out of bamboo, crazy, but most of the interior looks very good to me for being over 60 years old.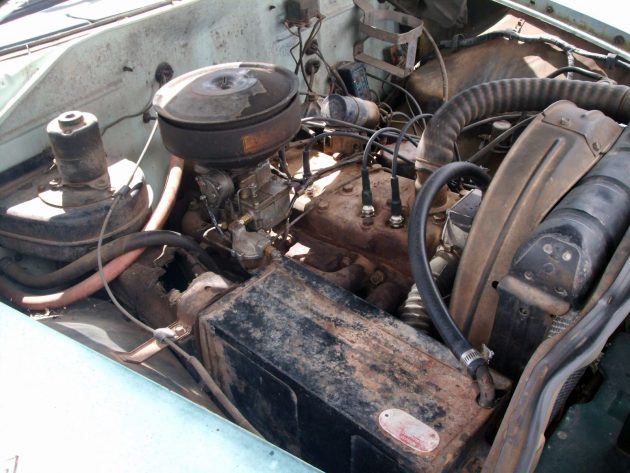 I'm trying to figure out what the hole is just to the left of the carb? Is that a rust hole? The engine looks good otherwise, and the seller says that this is the 217 which was borrowed from Dodge. In mid-year, they introduced a 110 hp 230 cubic-inch six which would have been a nice upgrade. I'm a boring keep-things-stock guy, but how would you restore this one? Keep it maintained, back to original specs, or resto-mod?