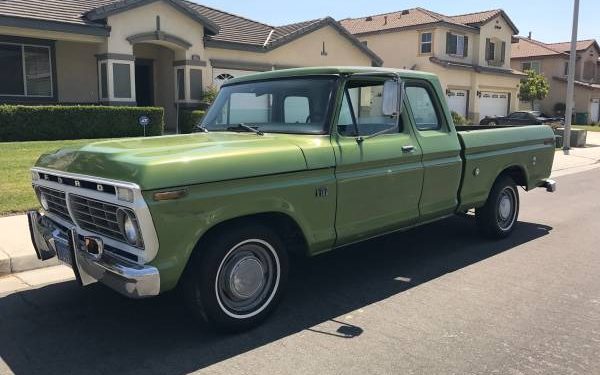 Coming about as close to a barn find as a vehicle can without actually being found in a barn, this 1974 F-100 for sale here on craigslist for $8,500 or best offer is a beautiful survivor example of a rare Ford.  Big thanks to Rocco B. for this great submission!  1974 was the first year that Ford offered the revolutionary extended cab option on their trucks, which was a compromise that offered the seating of a crew cab but without adding as much length to the truck.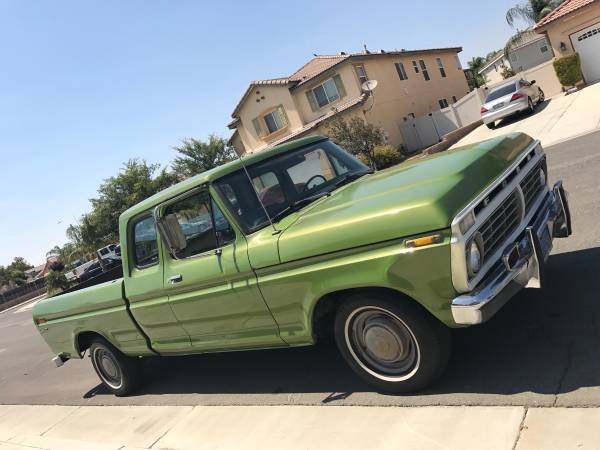 This clean California native truck is said to have belonged to the seller's grandfather who only drove it 28,000 miles from when he bought it new in 1974!  This is a rarely optioned truck including the seldom seen Supercab option, along with a short bed, air conditioning and power steering.  While common today, a truck loaded with amenities and with much of its cargo space sacrificed for carrying extra passengers was a rarity in the 1970s when trucks were bought to serve their purpose: working hard.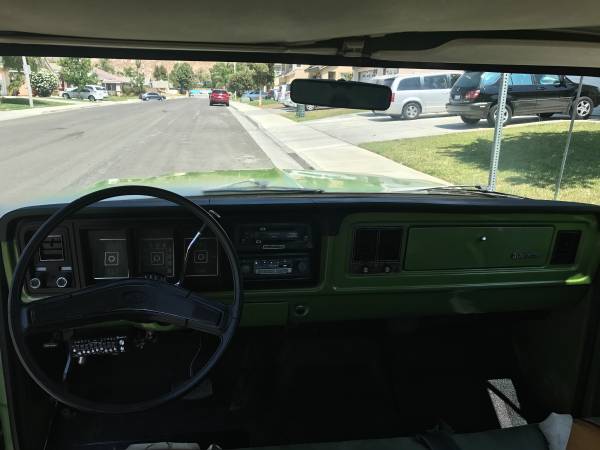 Here is a somewhat dark but inclusive picture of the interior.  As is common with older vehicles in hot sunny climates, the dash pad and steering wheel show some cracking but nothing too major.  It is also nice to see a dashboard that has not been hacked up to accept an aftermarket radio or that has had add-on gauges screwed to it.  There are no engine pictures in the seller's ad, but based on the condition and evidence of maintenance seen on the rest of the truck, along with the believable 28k mileage claim I don't think there will be any surprises when you pop the hood.  Equipped with a 360 cubic inch engine, the smaller of the two FE motors offered in '74, this truck won't win any races, but will haul most anything you can fit in the bed.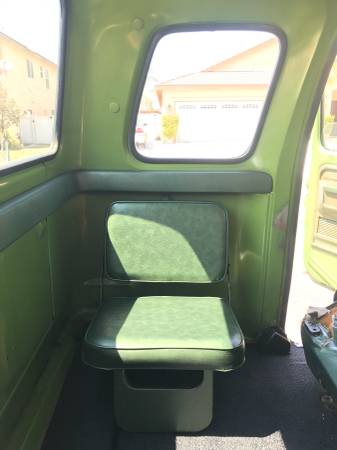 What would you do with this family-friendly F-100?  Restore an already clean and well kept truck, or use it for the occasional Home Depot run and drive to the local car shows on Saturday nights?