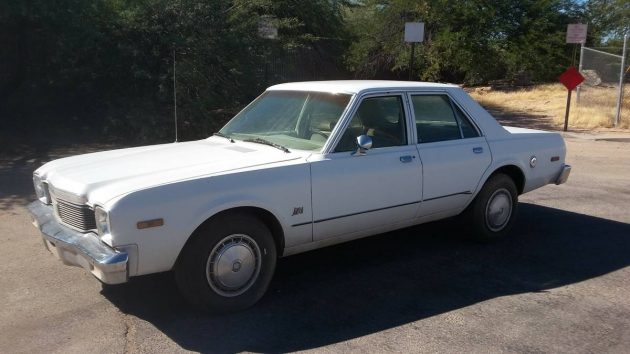 Generally speaking, a "sleeper" is an ordinary car that has had an engine change, or was optioned with a performance engine, to give it a bit of extra speed, without calling attention to itself.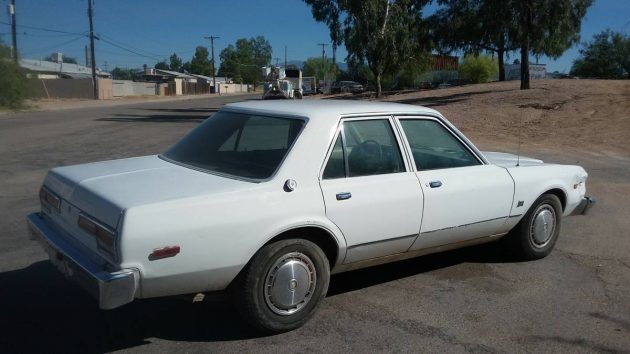 A 1977 Dodge Aspen might be a perfect example of a sleeper, especially a plain jane four door model, like this very basic white example that is for sale here on craigslist in Tucson, Arizona.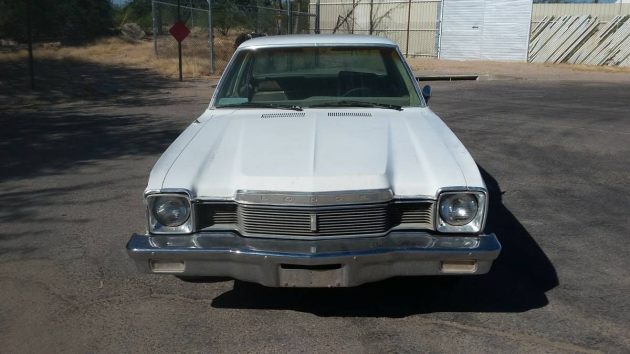 The ad itself is very simple and includes almost no information about the car.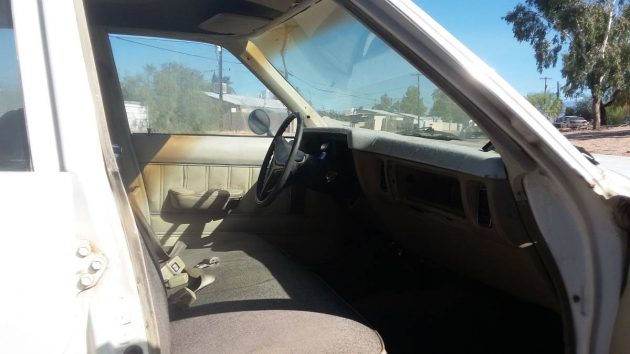 The asking price is only $1,100, which might attract your attention. As far as the interior goes, there is not much to get excited about, but the upholstery looks clean enough for a forty year old car.
It's doubtful the front seat headrests are original, but otherwise, this car looks amazingly well preserved, and there are no power options to worry about here.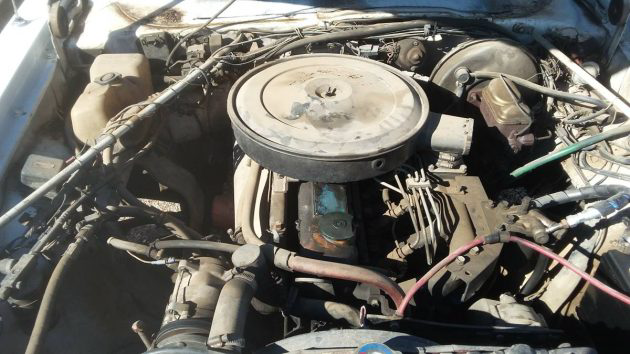 But it's once you get to the engine compartment that the real surprise awaits. This car is truly a different kind of sleeper. It's had what is said to be a professionally done engine replacement – not with a hemi or any other high output engine, for that matter. This old Aspen survivor is now outfitted with a Mitsubishi diesel!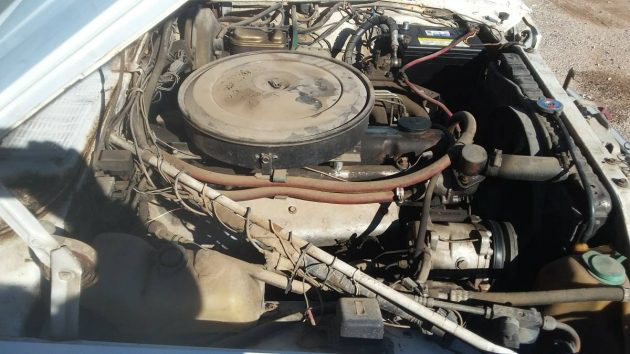 I expect that some of our readers will know more about this engine than I do. What is its horsepower output, and how much torque does it produce, for example? Is this engine from a Mitsubishi truck?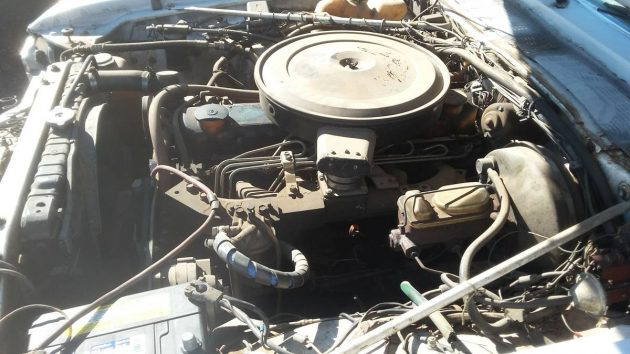 The seller says this Aspen will get around 40 mpg. He doesn't say anything about how it runs, but no matter where this engine came from, this car has got to be slow. I can only imagine what it is like going from zero to sixty. Weighing about 3,500 pounds, the Aspen was a fairly lightweight car, but powered by a diesel engine, assuming it still uses the original automatic transmission, it has got to be one of the slowest cars around. Even so, you have to admire the engineering effort that went into this build. Dodge made 266,012 Aspens in 1977. It is highly unlikely that you will ever see another Aspen like this one, and when fuel prices increase again, you'll have a unique full size sedan that is both economical and reliable. It may not be a sleeper in the traditional sense of the term, but I think it would be a lot of fun to drive around in a car like this, surprising other drivers with that diesel clatter from an unexpected source.