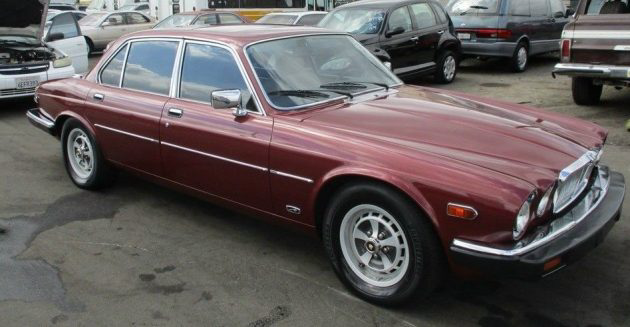 The auction for this pretty 1986 Jaguar XJ6 Vanden Plas ends in a few hours, and bidding is up to just under $300. That's because this classic sedan is listed by one of my preferred donated vehicle sellers, as everything is up for grabs at no reserve. This Jag is said to be sidelined by a bad fuel pump, but the rest of it looks too nice to not have been loved at one time. Find it here on eBay with just over 10 hours left.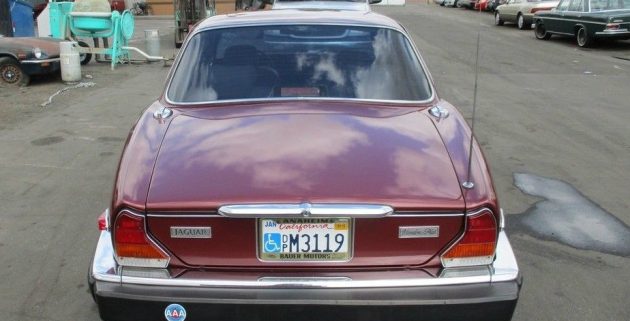 These are the little details that make me want to rescue this Jag: the old-school, preserved "AAA" motor club sticker and the original Bauer Motors license plate frame from a Land Rover / Jaguar dealer in Anaheim. Those little pieces of history are usually good indications that a car has been in long-term ownership and not lost or destroyed by multiple changes of hands or sitting outside. The "disabled persons" tag may also indicate elderly ownership.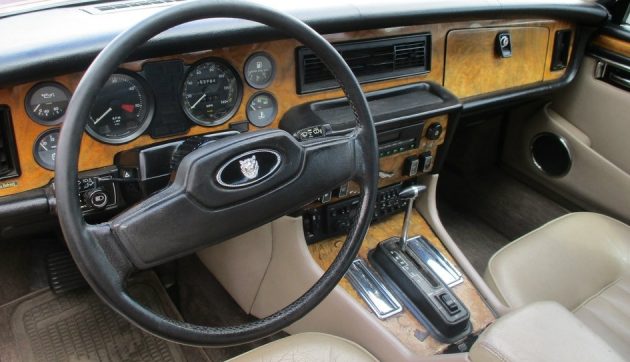 The interior is gorgeous, and quite impressive for the age and miles. Mileage is not low at over 153,000, but I think that further speaks to the likelihood of long-term ownership at the hands of an individual that loved the heck out of this Vanden Plas. The seller says the fuel pump is faulty and therefore they can't verify running condition, but if that's the sole cause of non-operation, it could be a cheap fix for a well-preserved XJ6.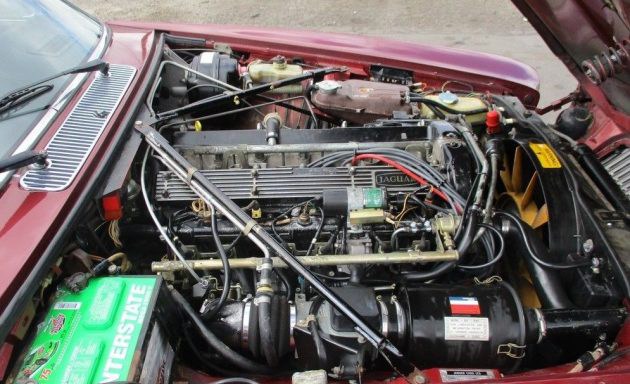 The cleanliness of the engine bay and fresh-looking appearance of stickers on the fan shroud and elsewhere could indicate fairly recent replacement parts. The battery looks pretty recent, too. Our guess is an owner passed away or could no longer drive; the car sat and the fuel pump failed, causing a disinterested offspring to send it to the donation pile. Anyone else feel this is a potentially an easy car to resuscitate for short money?