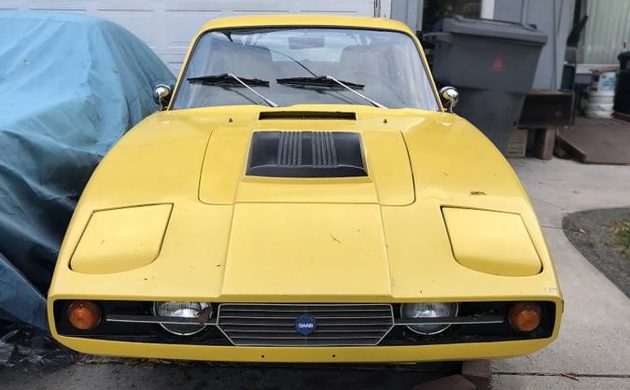 Those of us who are into quirky vehicles lost a standard-bearer when Saab pulled the plug a few years ago. They could be counted on to have unusual yet functional and sometimes quite capable cars. One car that has all three of those attributes is this 1973 Saab Sonett III. This svelte Swede is listed here on craigslist in beautiful Mountain View, California. The seller is asking $6,800. Thanks to Roger for sending in this tip!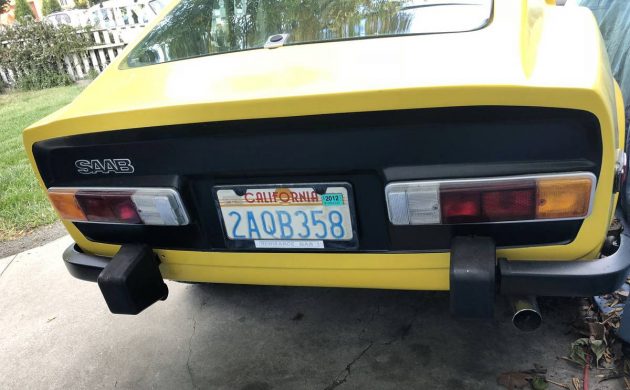 As is too often the case with online listings, especially craigslist, the photos aren't the best. There is not one single photo showing the entire car and 3/5 of them were in a vertical/portrait format so that's why some of them look the way they do, we had to convert them to a horizontal format. I promised to not complain about seller's photos, or lack thereof, in 2019 so it's more of a teachable moment. But, from what is shown in little snippets and close-up photos, this car looks great.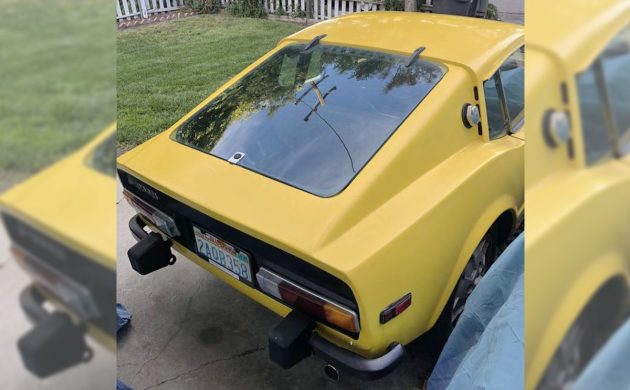 A big feature of the Sonett III was an actual, usable rear hatchback with an operable glass window to load it from outside. That doesn't sound like a big deal because we expect it now but it wasn't always the case with the Sonett. You may have noticed that the front bumpers/bumperettes/knobs aren't shown but it's hard to not notice the ones on the rear. The seller has this car listed for $1,200 over Hagerty's #3 good value. Hagerty lists #2 excellent condition car as being worth $10,300 so if the next owner can tackle the rust and other repairs themselves that would be nice. It wouldn't take much to bring $6,800 to $10,300 if a person just brought it into a shop and said, "Fix it."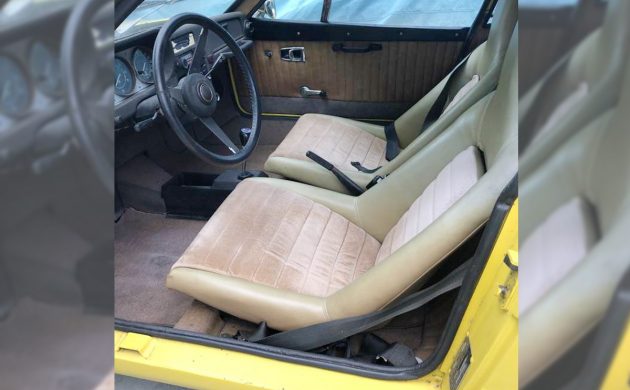 Speaking of good, the interior looks good if not bordering on great but the seller says that it needs some rust repair. There's no mention of what it consists of so you may be stripping out the interior – I'm assuming that the floors and rear storage compartment floor are a good place to start looking for rust. The body is fiberglass and they say that it's in great shape and it sure looks like it's in nice shape. The engine should be Ford's 1.7L V4 with 65 hp and they say that it's a "nice driver" but there are no photos of it. They mention that it needs to have the wiper motor repaired so the whole front clip will have to come off for that. Have any of you owned a Sonett III?