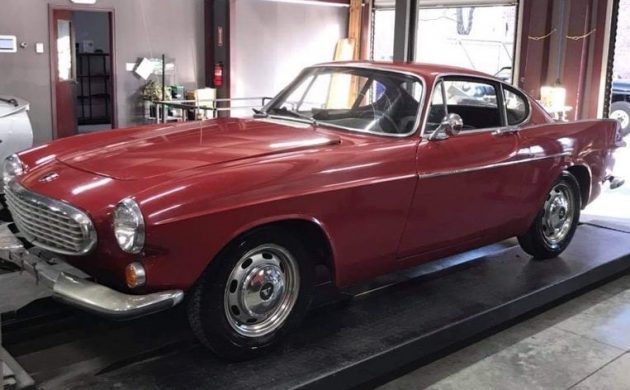 The Volvo P1800 was a 2+2, touring car that was built by Volvo Cars between 1961-73. It was made famous on television as driven by Roger Moore in the spy-type show The Saint from 1962-69. As was common at the time, it used a front-engine, rear-drive platform. The P1800S was an evolution of the same car with a little more punch under the hood. This 1970 P1800S is said to still be wearing its original paint and has low miles, but it will need body and mechanical work. Located in Cohoes, New York, its available through a garage/dealer here on Facebook Marketplace for $10,000.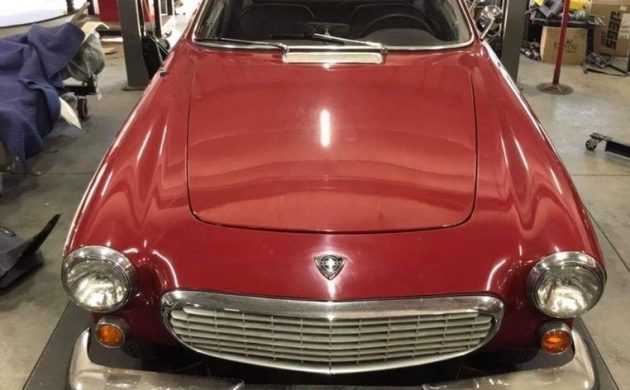 Styling of the P1800 series was developed by the Italian studios of Ghia while the mechanical portions were an extension of the Amazon/122 Series already in production by Volvo. As Volvo automobiles are known for their longevity, it may come as no surprise to learn that in 1998 a P1800s was certified as the highest mileage private vehicle driven by the original owner in non-commercial service. The odometer reading: 3.25 million miles as of that owner's death in 2018.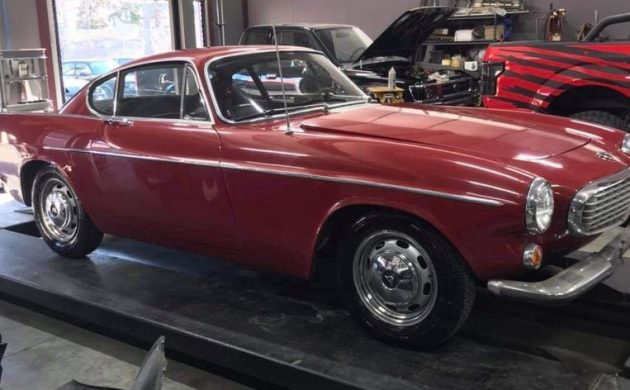 The seller of this automobile describes it as a barn find, but as we know that doesn't always mean that it was found in a barn. While it looks nice from a distance, we're told it has body work that is needed, although we're not sure what that is. The original red/burgundy paint has a nice shine to it for a car that may have been setting up. The claimed mileage is 10,000, but as is often the case with FB ads, this is likely a placeholder number. Nor does this car have an automatic transmission, another placeholder.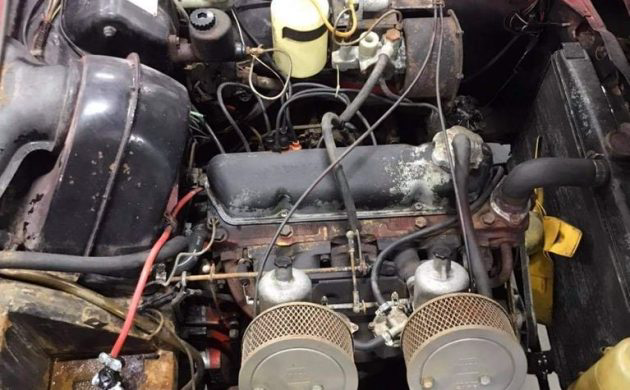 In 1966, the name of the car was changed from P1800 to P1800S with the additional letter standing for Sweden. The seller's car should have Volvo's 2-liter B20B inline-4 engine which was rated at 118 hp with a top speed of 109 mph. This car reportedly runs and drives – if you use starter fluid because the fuel pump is inoperative. The only other malfunction the seller mentions is that the car needs a battery and cables (why wouldn't they just go ahead and handle this $100 repair?).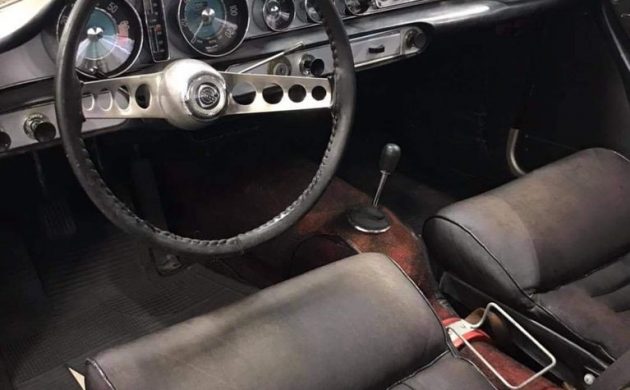 The interior has held up well with the only obvious problem being some worn material on the driver's side door panel. Anything else could be chalked up to being 50 years old. Volvo's are especially noted for the quality of the materials used in the passenger compartment and this is a great example. According to Hagerty, a P1800S has an average resale value of $20,000 and primo examples can run considerably higher. This car might be the answer for someone whose had an itch to drive around like Simon Templar.