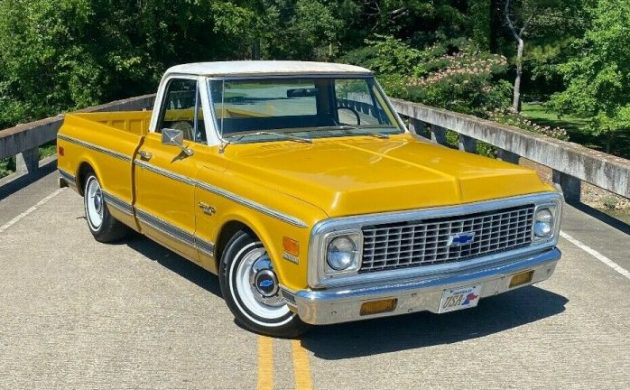 1972 Chevrolet pickups have been very desirable for decades. The handsome grille design combined with classic styling makes them unique and collectible. This one can be found here on eBay with a current bid over $15,000, the reserve hasn't been met yet. Based on the information in the ad, it sounds like it has been upgraded as needed, but is mostly original. Located in Nashville, Tennessee, this looks like a solid driver that can be upgraded as the owner sees fit, but it can be enjoyed right away. Have a look for yourself.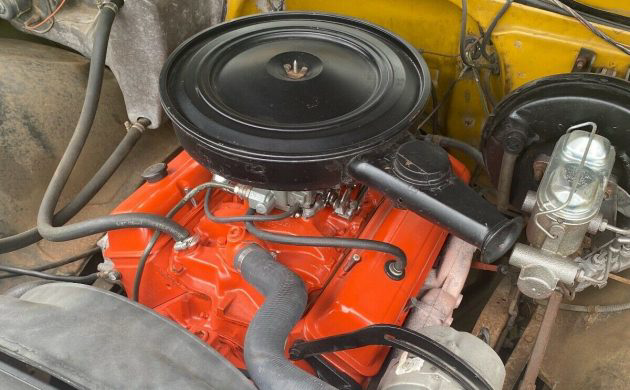 The engine is the original 350 cubic inch V8 that has been rebuilt. It features new heads and a re-worked cam to improve performance. The small block 350 is a tried and true power plant that is easy to work on and easy to get parts for. It also appears to have a new master cylinder attached to a power booster.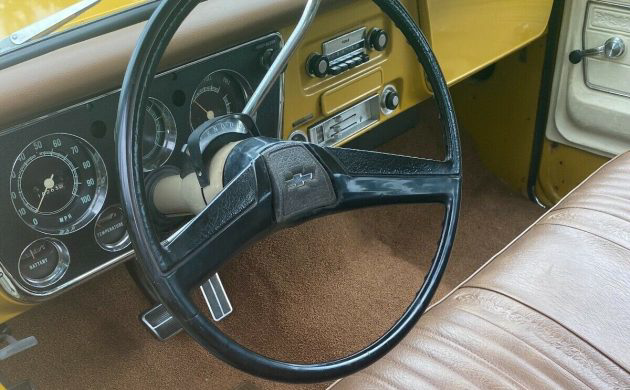 The interior has been freshened up with a new seat cover, carpet, and dash pad. The brown color is very attractive against the Ochre paint. As mentioned before, the new owner can drive this truck and upgrade it along the way. The aftermarket is packed with parts and upgrades for the 1967-72 Chevrolet lineup.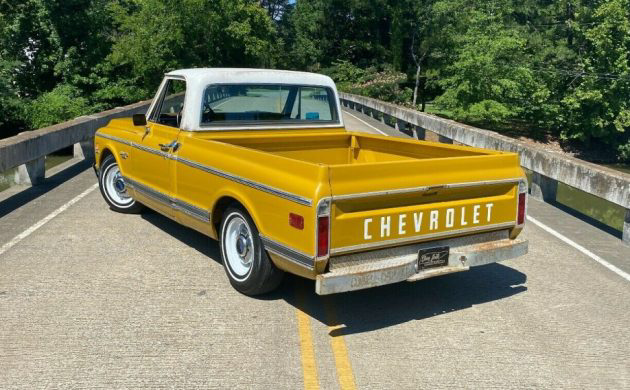 Speaking of the paint, the seller says the truck has an "Old respray of original Ochre color." While probably not the most attractive color option in 1972, it certainly speaks to the time period. I think I had the same color carpet in the house I grew up in. Overall, along with the work that has been done and the new tires and wheels, this looks like a great driver. What do you think?