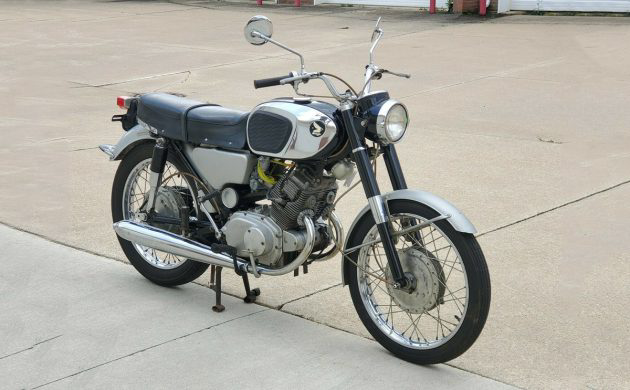 It's vintage Honda week here at Barn Finds and I, for one, can't see anything wrong with that. Most of us have good memories associated with either learning how to ride on a now-vintage motorcycle or own one or more of them now. This beauty can be found listed here on eBay in Mentor, Ohio and if that sounds familiar, it's because they also have the '84 Honda Z50R that we just saw. The current bid price on this CB160 Sport is $2,500.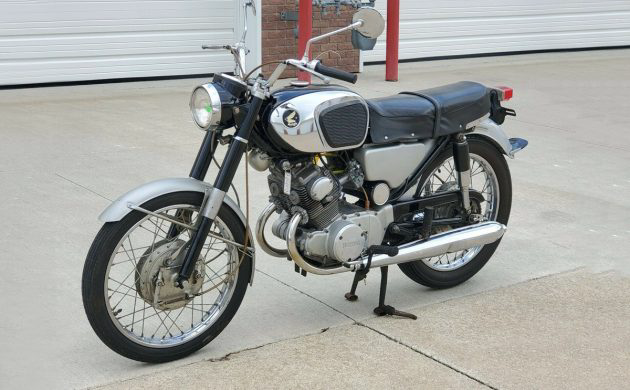 These vintage motorcycles are always fun to see, especially nice ones like this 1967 Honda CB160 Sport. I grew up with Japanese motorcycles which I know aren't the most popular thing with some readers, but there's no denying their popularity and for the most part, their reliability.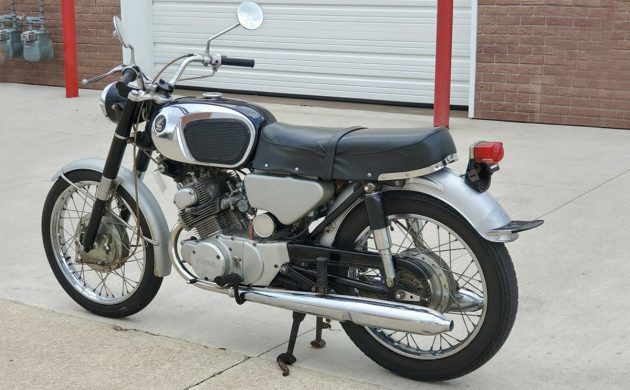 The Honda CB160 was made for three years, 1965, 1966, and 1967 and Honda replaced them with their new CB175. I like the oddball factor of a non-even CC number if that makes any sense at all. Not that I ever make sense. I mean, that I prefer a bike with an unusual CC like 160 over a 125, 150, or 175. I didn't say that it was rational or anything like that, it's just the way it is.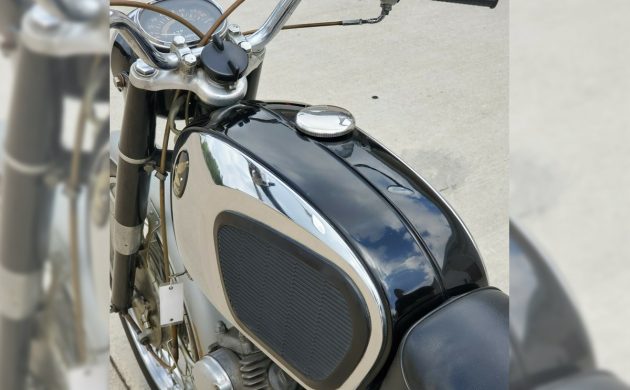 They came in red with silver accents, blue with silver, white with silver, or black with silver accents such as on this bike. I would have to believe that like everything else in the vehicle world, the color (or, tone) black rules so this would have to be the most popular color combination. That's just a guess, which one would you choose? They have a 4-speed transmission and it sounds like this one is pretty much all original, at least paint, chrome, and seat-wise.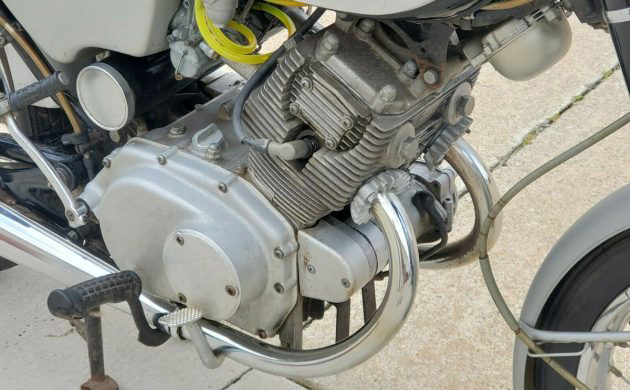 The yellow gas lines aren't original, but the engine looks fantastic for being almost as old as I am. It's Honda's four-stroke 161 CC parallel-twin with 16.5-hp. The carburetors were rebuilt and it has a new battery and it runs great and everything works as it should. Hagerty is at $2,800 for a #3 good condition bike so this one is getting close but there are still two days left on the auction. Have any of you owned a CB160?