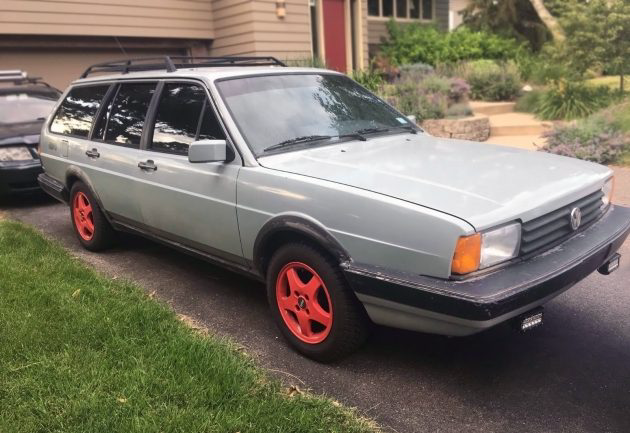 Anyone who knows me knows that I'm a fan of unusual options and configurations on vehicles. There are a few Holy Grail things that I like to have, not necessarily in any particular order and not necessarily having them all on any one vehicle. Things like AC, power windows and locks, convertibles or a sunroof, manual transmissions, station wagons, and 4WD or AWD, or both. No, wait.. that would be 8WD. This 1986 Volkswagen Quantum Syncro has a few of those options, but how cool would it be to have a convertible 4WD wagon with a 5-speed and AC!? Ok, back to reality. This 4WD winter wonderland warrior is in Minneapolis, Minnesota and it can be found on eBay with an unmet opening bid of $2,000 and there is no reserve!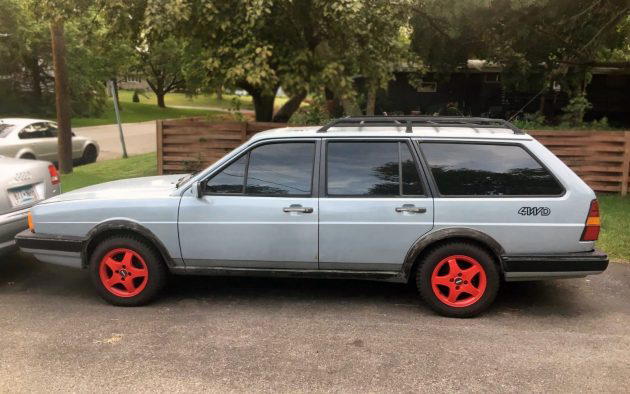 Did I mention orange wheels as being a Holy Grail item? What nice features that this car does have? Well, you can see that it's a wagon, you can also see by the 4WD sticker that it's either fake, or it really has 4WD. It does, in fact, have what is basically "the legendary Audi quattro system, center and rear locking differentials that both function properly. This car is unstoppable in snow and off-road." It was Audi's Quattro system but it was called Syncro and VW offered it from 1984 to 1988. The Quantum came in not only the wagon as seen here, but also in a sedan and a three-door hatchback. Our own David Frank wrote about one here on Barn Finds about a year ago. But, back to this 4WD Quantum Syncro wagon!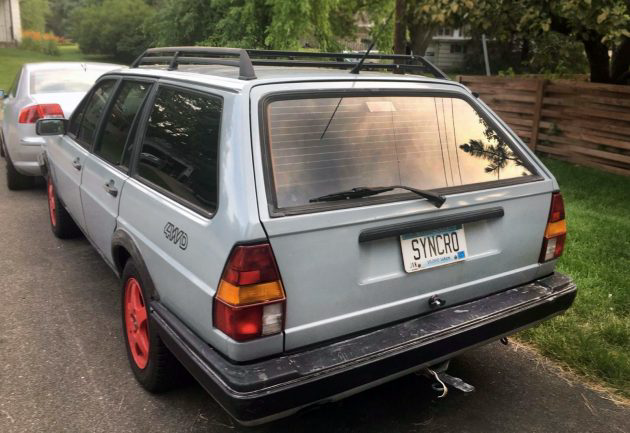 The current owner got this car from someone in Nebraska, who got it from someone in Kentucky, who got it from someone in Florida where it had been restored. It appears to be in nice condition but the seller does mention some rust in the driver's side floor, but that's about it for rust. Yeah, you're going to want to fix that floor rust pronto. They mention that the "sunroof doesn't work, never did while I've had it. Apparently it's a common problem for this generation of VWs."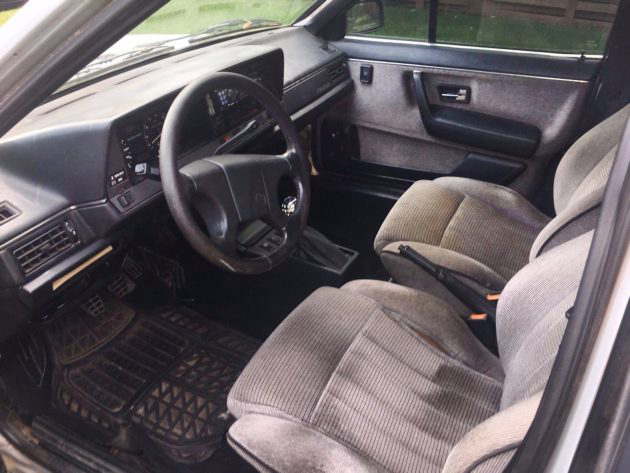 VWs have some of the nicest, tightest, most-tailored interiors this side of Audi, which is no coincidence. The back seat looks great as does the rear compartment, or what can be seen of it under the "rare leather cargo area cover." This car has a 5 speed manual transmission and it "shifts smoothly", according to the seller. A 4WD wagon with a 5-speed, power windows, and AC! Well, unfortunately, the air conditioning "doesn't work; needs a new belt." See how that's done, "needs a new belt", not "needs belt! I'm guessing that once a belt is put on there it still won't work or there'd be a belt on there now. If life were only that easy, just put a cheap belt on it, presto: the AC works!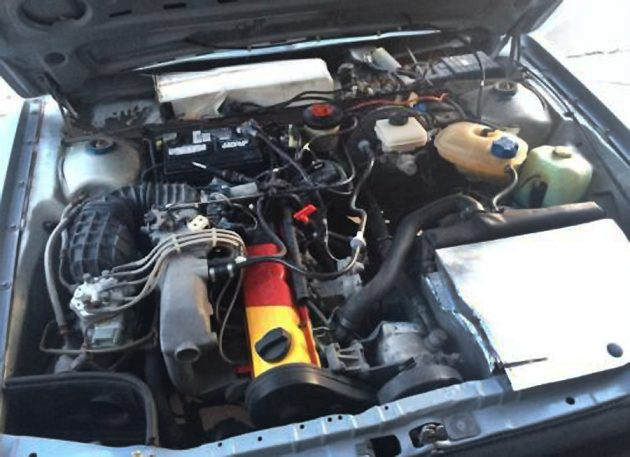 This is a "2.2L 5 cylinder engine. With a custom exhaust, this car sounds awesome." This is basically Audi's 5-cylinder engine which would have had around 110-115 hp. The seller has a YouTube video showing the car in action and also a build thread on the VW Vortex Forum. I have to say that I prefer the look of the stock configuration and wheels, but that's just my personal preference. This does look like a heck of a bargain for $2,000 if it could possibly be gotten for that opening bid. Have any of you owned a VW Quantum or any VW Syncro?