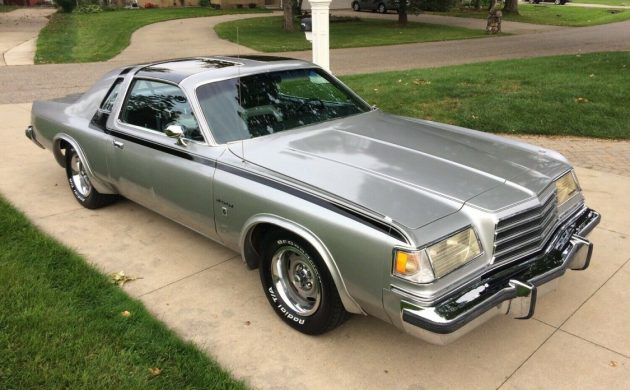 I had almost forgotten that the Dodge Magnum offered a GT model until I saw this car. Instead of going into a Dodge dealer and buying a 4 cylinder import with Challenger, a buyer could opt for this big block 400 cubic inch V8 powered Dodge Magnum GT in 1978. This car is for sale here on eBay with a Buy It Now Price of $17,000. The seller is open to offers and has the listing schedule for 27 more days. The car is being sold as-is with no warranty but looks stunning in its original silver paint with black highlights and factory T-tops.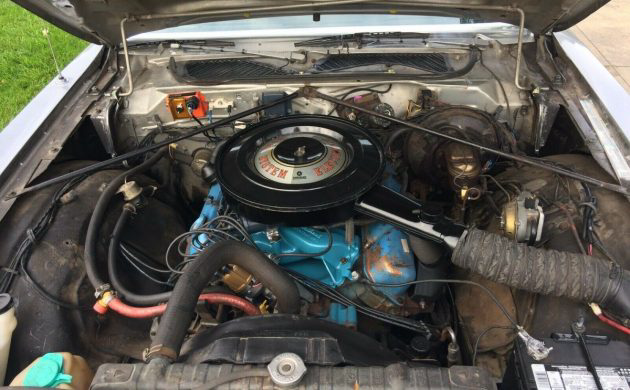 The 400 cubic inch V8 is original to the car and has some upgrades including an Edelbrock 4 barrel intake, Edelbrock 4 barrel carburetor, and a Mopar Performance ignition system. The Magnum model was only offered in 1978 and 1979 until it was revived in 2005 for application to the rear-wheel drive station wagon. It was offered in XE and GT models and similar to the full-size Dodge Charger. Dodge designed the car to be more aerodynamic to be used in NASCAR racing. The base engine was a 318 cubic inch V8 and this 360 cubic inch V8 and this 400 cubic inch V8 were optional.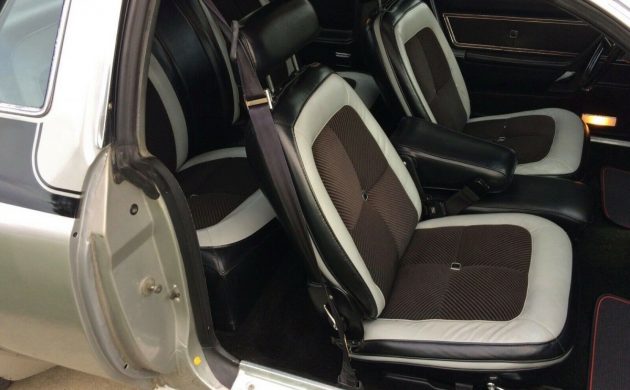 The two-tone interior looks nice and well-appointed which is good because it would be hard to find new upholstery for this car. The automatic transmission is shifted via a column selector. The odometer shows 89,000 miles which are believable and the car is said to be rust-free. The brakes and suspension have been rebuilt including a 4 wheel alignment. I hope that means the bushings, shocks, and any worn parts were replaced.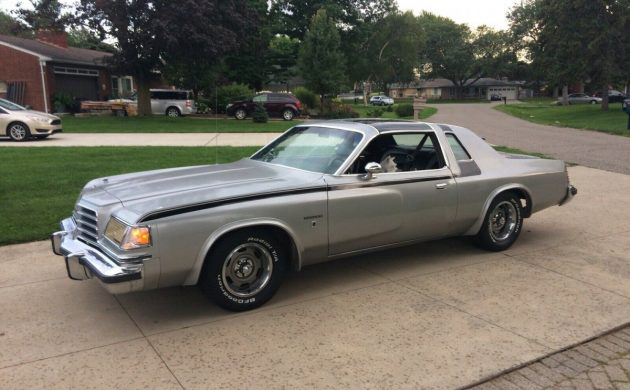 The eBay ad shows plenty of owner documentation that goes with the sale of the Magnum. This car is more of a cruiser than a canyon carver. Richard Petty is quoted as saying "The Magnum is undrivable at 190 mph." While that may be true, this car would be a blast to drive and enjoy.