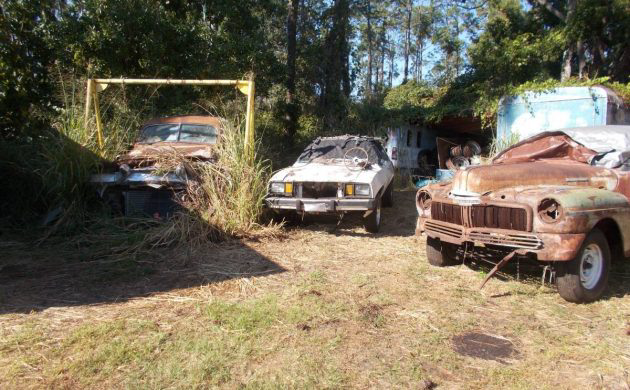 This listing spotted by Barn Finds reader Fred is located in an area I've frequented quite a bit, thanks to my wife's family being from Florida. Avon Park is not too far from Sebring International Raceway, so perhaps you can snag a project while you're attending the epic 12 Hours event in March. Anyway, this Florida find includes several affordable classics listed here on craigslist and all of which look like they need a good amount of work.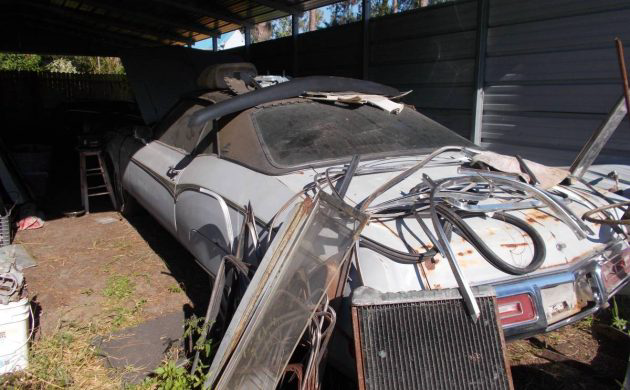 My brother-in-law and his family live in Avon Park, and actually have a metal structure similar to this in their backyard. Not nearly as many vehicles lying around, however, and the seller notes he's got several for sale: 1941 Cadillac for $1,000; 1964 Cadillac sedan, runs for $2,000; 1970 Cadillac convertible "lead sled" listed for $7,500;  1951 Pontiac Hearse listed for $3,000; 1951 Studebaker up for grabs at $1,500; a 1956 Ford Crown Victoria Custom listed at $3000; a 1956 Ford Crown Victoria two-door for $2,000; a  running 1970 Riviera for $2,000; and a 1949 Oldsmobile coupe for $5000.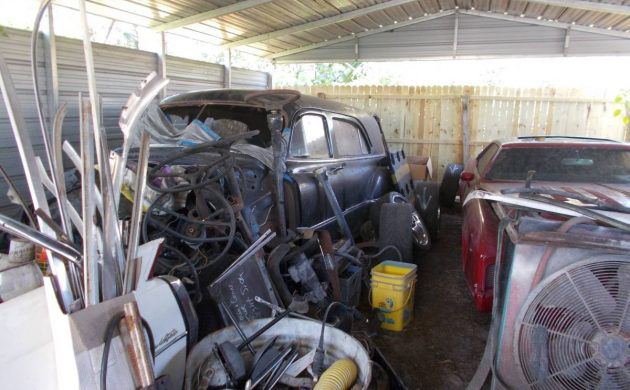 This looks like the hearse body that's mentioned; can you decipher what's parked next to it? There's nothing tremendously valuable here, but it's all interesting to varying degrees. There seems to be an unofficial theme to buy cars that can be converted into rat rods or lead sleds, but not a one of them has apparently been modified in that fashion. Which one would you choose to cut and chop?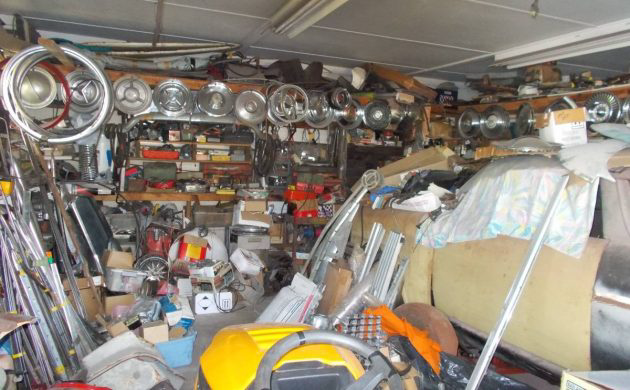 The seller also mentions having a good collection of spare parts for classic cars but doesn't elaborate as to what's stored inside. If I'm reading the listing correctly, it seems like there's an open invitation to visit him on Saturdays, when he's out in his shop. Perhaps there's some good conversation to be had if a deal can be struck, and if I were local, I'd focus on my project car favorite: the Ford Pinto wagon in the top photo. Which project would you choose from this Florida stash?
Have something to sell? List it here on Barn Finds!