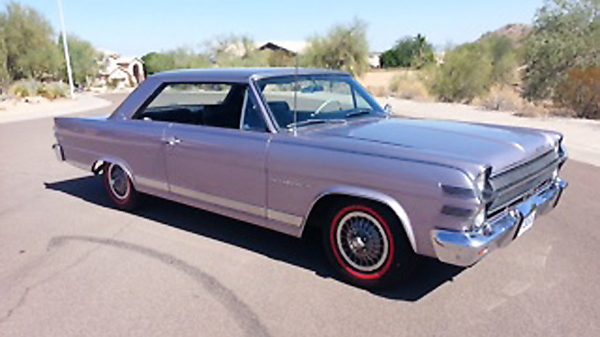 AMC, it's easy as 1 2 3; as simple as do re mi, AMC, 1 2 3, baby you and me, girl… Simple this car is not, as in trying to figure out if a person should bid on this gorgeous, perfect, desirable 1966 AMC Ambassador DPL on eBay or not. This car is located in Marlow, Oklahoma and it looks like a fly-in-drive-home kind of car. The current bid price is just over $3,600 but the reserve isn't met. If a certain person wouldn't have gotten raked over the coals, tax-wise (me), I would be a serious bidder on this car. Hopefully one of you will snag it to keep it in the family!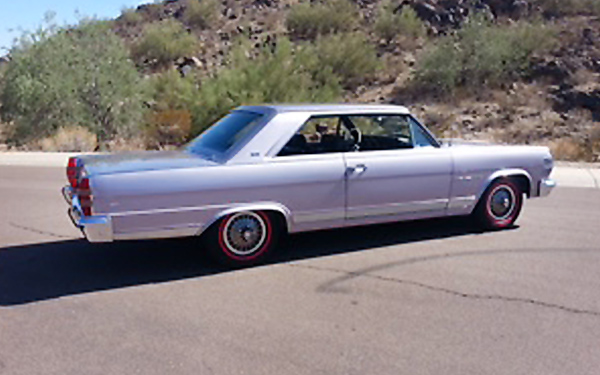 First off, a disclaimer about the photos: my apologies that they're grainy, but the photos in the eBay ad were tiny, not much bigger than thumbnails, and after enlarging them to the minimum size here they don't look as crisp as I know this car has to be. I regret missing out on a '66 Ambassador DPL two or three years ago, a white two-door with a black vinyl top that had power windows, AC, and a great houndstooth interior, and it's haunted me ever since. I'm assuming that the reserve on this car is $6,000+, maybe more, or maybe a lot more.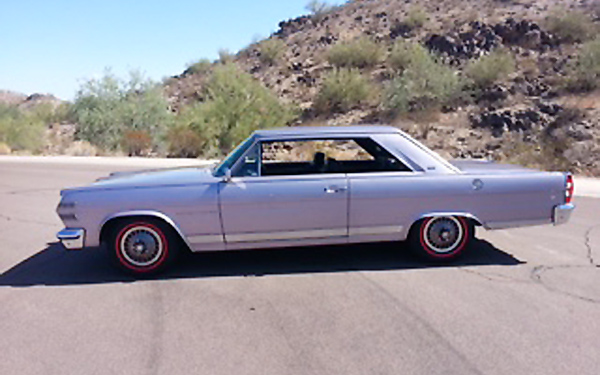 This color is Barcelona Medium Taupe according to the seller and it sure looks like this car is in fantastic condition. But, with the tiny photos, it's hard to tell. They say that there are only 49,000 miles on this car, I'd have a hard time not driving it half again that distance in the next year of ownership if I had this one. The 1965 and 1966 Ambassadors had stacked headlights which were sort of a trend, or a rage, or a thing, or maybe were just popular at the time.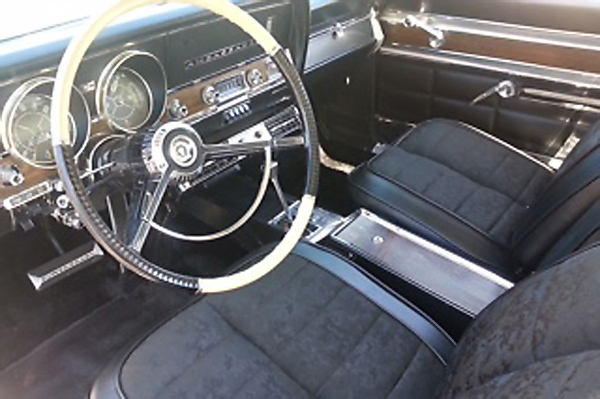 This is the brocade interior, beautiful. The DPL, which stands for Diplomat, was the top offering for AMC in 1966 and it was meant to complete with the Plymouth VIP, another personal favorite, and the Chevy Caprice, Ford LTD, and Olds Cutlass Supreme.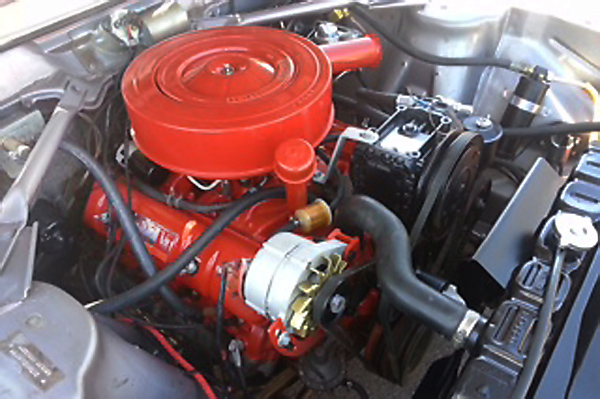 This is the engine to have in this car: AMC's 327 V8 with a 4-barrel carburetor and 270 hp.  There isn't much information at all given about this particular car or its operating condition, just sort of general information about the DPL and the options on this car. No word if the AC works but I'm assuming that it does, and no mention of rust or if it's had any bodywork or a repaint, but I'm assuming that it's not the original paint because the seller twice mentions that it's finished in its original paint color, not its original paint. Not that it matters, this is one beautiful car. I never thought tax time could be so doubly-painful as having this car come up for sale at this time! Have any of you missed out on a dream car because of having to pay income taxes?