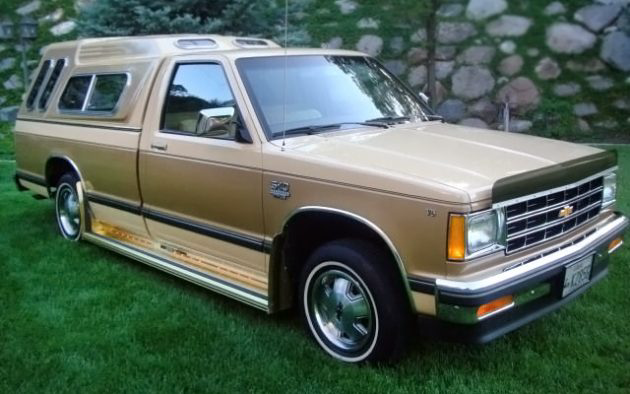 I don't know if sellers are coming out of the woodwork with their time capsules or if they've always been here and I haven't noticed it as much as I have in the last couple of years. This 1983 Chevrolet S-10 Tahoe Edition pickup is mouth-gapingly nice; and I say that in a good way. It's listed on eBay with spirited bidding of over $6,000 so far and the reserve isn't met! It's located in beautiful Salt Lake City, Utah.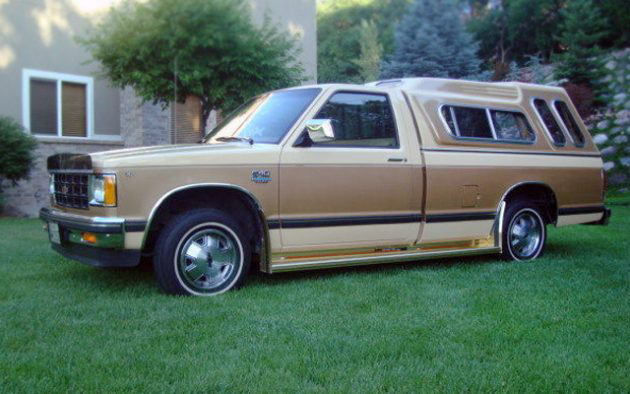 In the words of the immortal sage of our time, Napoleon Dynamite: GOSH! Other than maybe having a few too many add-on doo-dads, this thing is a.m.a.z.i.n.g! But, maybe those extra things helped keep it looking this nice. For a two-wheel drive S-10 to have bids of over $6,000 with the seller's reserve not being met is a sign that this one is possibly the nicest one available anywhere. This truck "sold for over $13000 including the dealer installed options like the Carpeted Shell Kit and the light up running boards, the Panasonic Supreme series AM/FM/Cassette player and the Kraco Alarm system."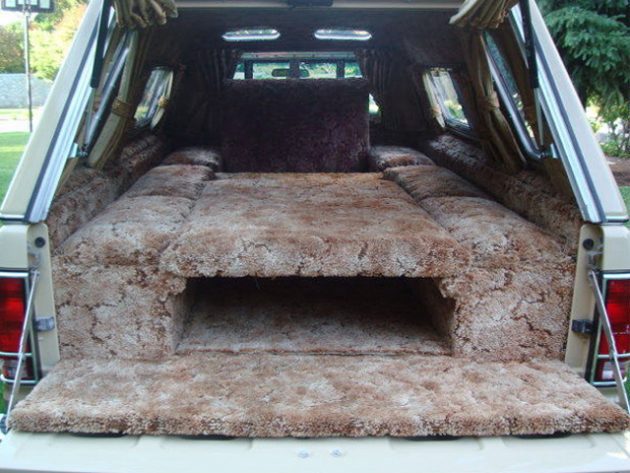 HA, and you thought that was a regular ol' topper meant for hauling junk and firewood. Not. It reminds me of the Dodge vans that I drove for years back in the 1980s, that sculptured carpet over those plywood storage boxes-turned-into-beds.. I mean, seats.. The seller explains that the "shell kit is awesome and can be used as a passenger carrier with cupholders or have it turn into a bed for 2 people for camping trips. There are windows that open to allow fresh cool air into the shell area and also have screens to keep the bugs out. The curtains keep the lights out as well as create a very cool and private space." This is one vehicle that can hardly be argued with when it comes to its 21,269 miles. The seller also says that this truck "has no rust anywhere; not even surface rust."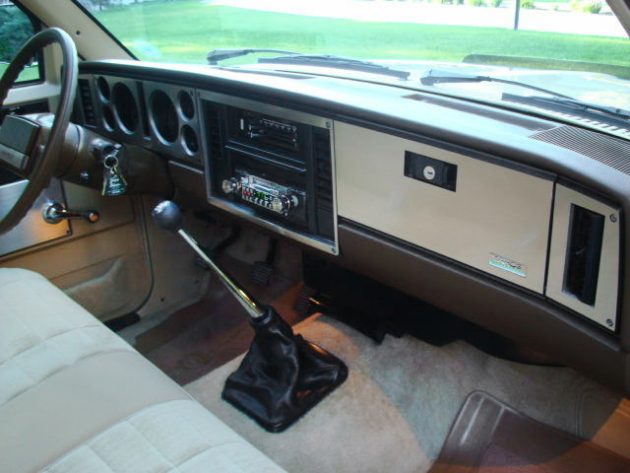 As if the body on this thing wasn't nice enough (that sounded creepy), the interior is even nicer! This truck even has a 5-speed manual transmission. I'm surprised to not see power windows and locks on a Tahoe edition, but those manual cranks are good for freaking your kids/grandkids out when they can't figure out how to get the windows down. This perfect interior is "all original and has never had anyone eat or smoke in it. I would dare say no one was ever allowed to even drink a cup of water in it. Everything works from the dome light to the AM/FM/Cassette, the horn, the Ice cold AC, heater, dash lights and so on."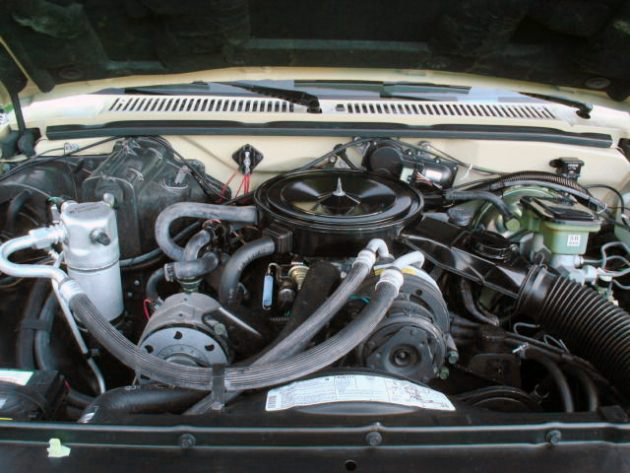 This is Chevy's 2.8L V6 with 110 hp and 145 lb-ft of torque. This "engine performs flawlessly and has no issues of any kind. No modifications have ever been done to the engine." I don't know if I've seen such a nice vehicle this old that hasn't been restored. Have you?