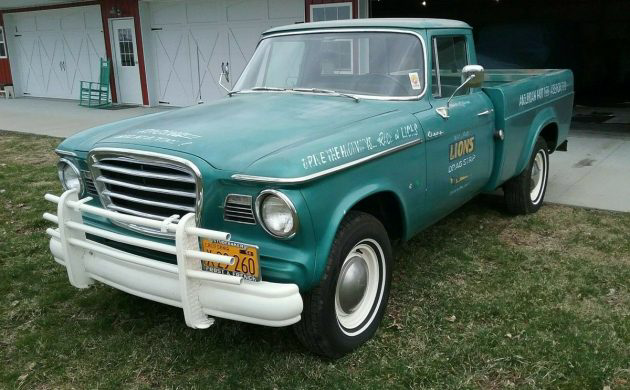 Certainly ranking as one of the most unusual-looking pickups to come from a US manufacturer since even before Tesla's Cybertruck, this 1962 Studebaker Champ Spaceside pickup looks like a winner. And it's a fraction of the price as the Cybertruck, in case any of you were cross-shopping a Tesla pickup against a 58-year-old Studebaker pickup. The seller has it listed here on eBay in Champagne, Illinois and they have a buy-it-now price listed of $11,900 or you can make an offer.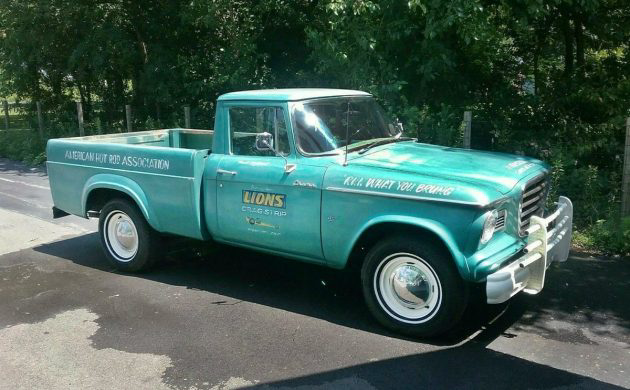 It's hard to not notice the by-Dodge pickup box on the Studebaker Champ pickups. They fit like pretty much every shirt that I have ever tucked into my pants since birth. As in, not very well, sticking out on the sides and just generally looking unkempt, like I was trying my best but just not cutting it. Yes, these trucks are ungainly and goofy as hell, but that's also the charm of the South Bend Champs. The cab is similarly unusual and from what I remember from the very few days where I paid attention in math class – I mean, why would I ever need math in real life when I was going to be a rock star? – two negatives equal a positive. So, overall, this design is a positive! Prove me wrong.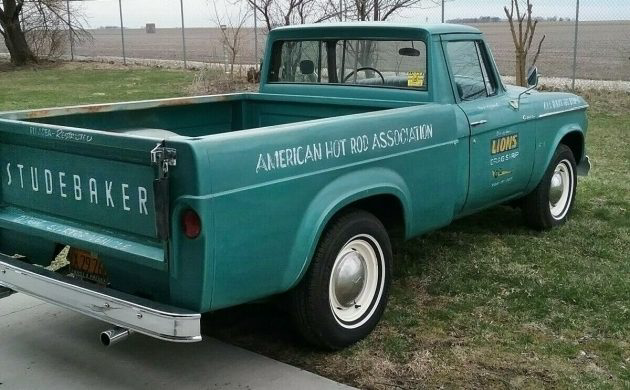 The 1962 7E-Series Studebaker Champ pickup had a Dodge-sourced pickup box, due to at least in part by the company trying to stay afloat, along with a slightly-modified Lark front end, or cab. The marriage between those two components is the stuff of legend. This appears to be a 6.5-foot Spaceside box as opposed to the longer 8-foot bed. It has a very, very interesting profile.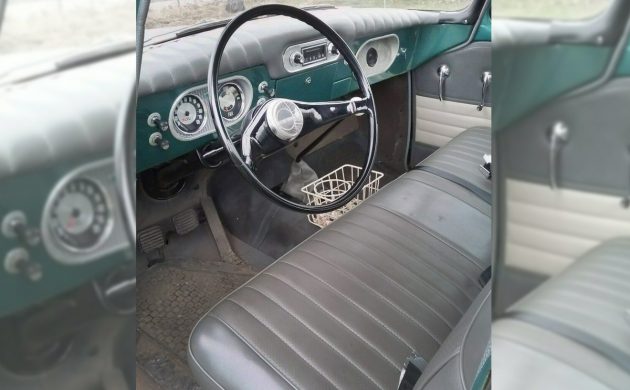 The seller tells us that this truck spent the first 56 years of its life in Arizona and California, just sneaking over to Illinois a couple of years ago. It looks like it's in really nice condition, but there are a few areas or rust. It appears to have a fraction of the rust that it would have if it would have been in Illinois since 1962. It has had one repaint, a 4-speed transmission, and the interior looks almost like new because it is almost new.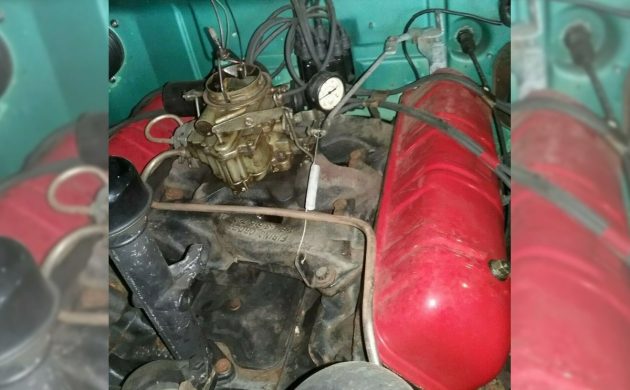 The engine is a rebuilt 259 cubic-inch V8 which would have had around 180 hp and 260 lb-ft of torque. The $2,800 engine rebuild happened at some undetermined point and it sounds like there are almost more new parts inside the cab and elsewhere than old parts. This is one nice truck. Are there any Studebaker Champ pickup fans out there?