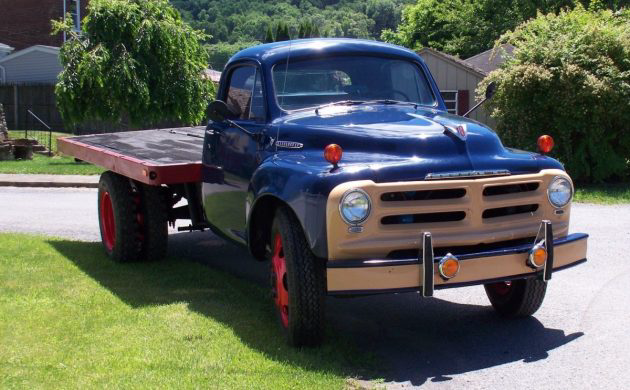 When I set out to write up this particular vehicle my first thought was that it was probably the largest vehicle that I had written about. Clearly I had forgotten about the 1968 Peter Pirsch Ladder Truck that I wrote about a few weeks ago. While it is nowhere near as large as the aforementioned vehicle, this 1954 Studebaker is no less worthy of an article. Listed here on eBay in Easton, Pennsylvania and having a clear title, this beauty could quite easily be yours for a BIN of $12,500, but with the option to make an offer. This may well be a vehicle to take quite seriously if you are searching for a truly collectable addition to your garage.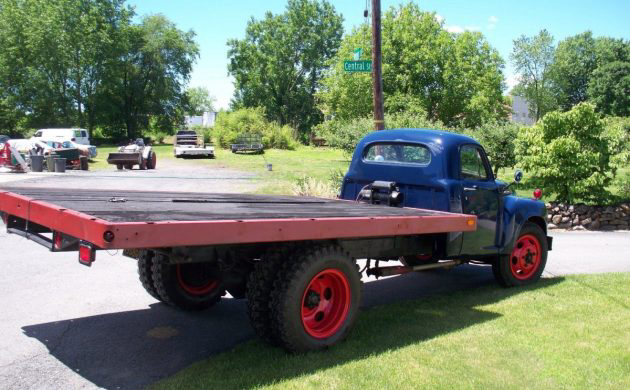 The seller makes the bold claim that this particular example is the only 3R-28 model Studebaker known to exist. Honestly I sometimes take such claims with a pinch of salt. However, this time there is actually a real possibility that this seller could be very, very right. The 3R-28 was just one model of the entire 3R range. The 3R range was only in production for a total of 8 months in 1954 and total domestic build numbers across the entire range was 4,160 trucks. Interestingly a really thorough search of the internet has failed to locate a single 3R-28 for sale anywhere on the planet, let alone in the USA. This is a claim that may well stand up to scrutiny.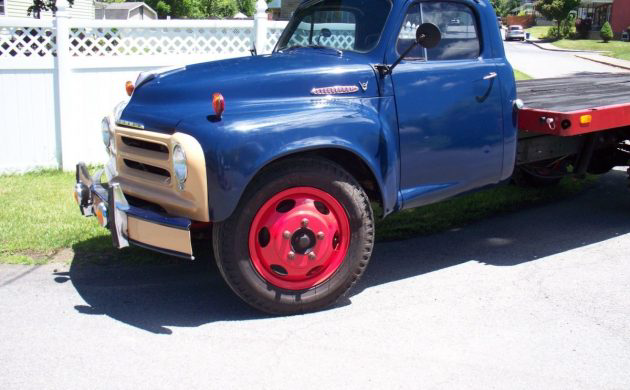 Structurally this particular truck looks to be in fairly good condition. The seller is candid enough to state that while the paint is essentially sound, it doesn't hide or camouflage the dings and scratches that have simply been painted over. That being said, the appearance isn't horrendous, so the new owner may be willing to live with it. I guess that it's really a matter of whether the new owner has a desire to return the truck to somewhere near concourse condition in light of its purported rarity. One big plus is the wheels and tires: The seller has taken the trouble to have the 6 wheels sandblasted and resprayed, and all sport new tires at a reputed cost of $2,200.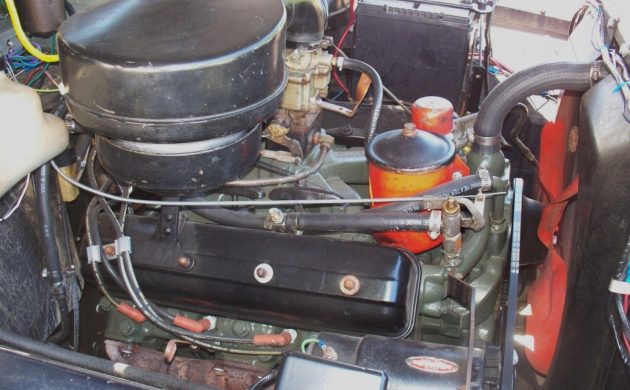 Under that substantial hood rests a thumping V8. If this is the standard engine then its displacement should be 232.6ci. Once again the seller hasn't been miserable when it comes to maintenance and upgrades. The engine was rebuilt in November 2017 and at the same time the clutch and pressure plate were replaced along with new brake cylinders. The seller states that the majority of the work was undertaken by Witmer's Garage in Ephrata, Pa, who are a Studebaker specialist.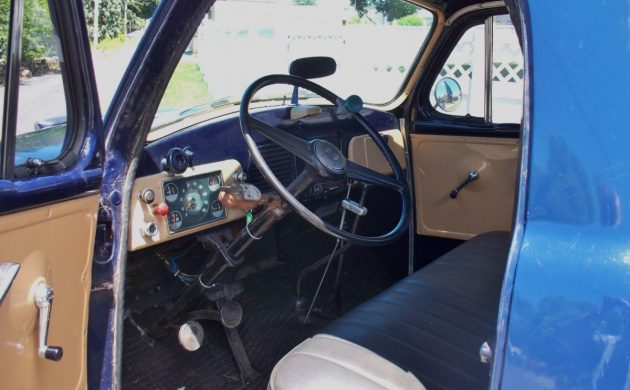 The interior is a little bit rough, but it's serviceable. Let's face it, this isn't a Rolls or a Cadillac. This is a work vehicle designed for the rough and tumble of farms and industrial sites. It is eminently suited to those tasks as it stands right now. Once again it's a situation where the only real reason to change it would be if you were undertaking a full restoration.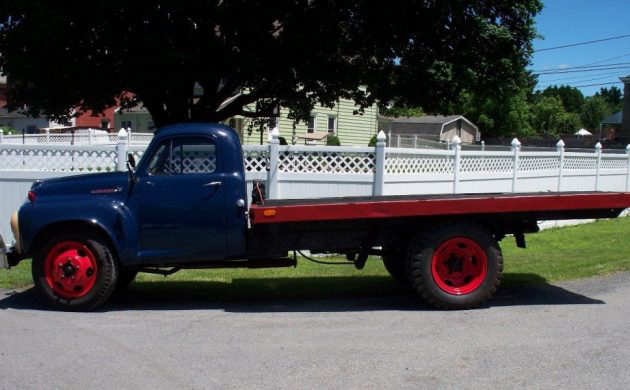 This is an interesting vehicle. We've all seen those claims that people make that their vehicle is 1-of-1, or that it's the only one known to exist. Well, this seller makes just such a claim and there is a very real possibility that they are right. Writing this article has taken me longer than any article I've ever written for Barn Finds. I have spent hours researching this model of Studebaker and I simply can't find another example for sale anywhere on the planet, let alone in the USA. So, what is it worth? I guess that's the million dollar question. My answer would have to be: Whatever someone is willing to pay for it. If you can secure documentary proof that it's the last of its type, then $12,500 might just be the shrewdest investment that you can make.
Have something to sell? List it here on Barn Finds!