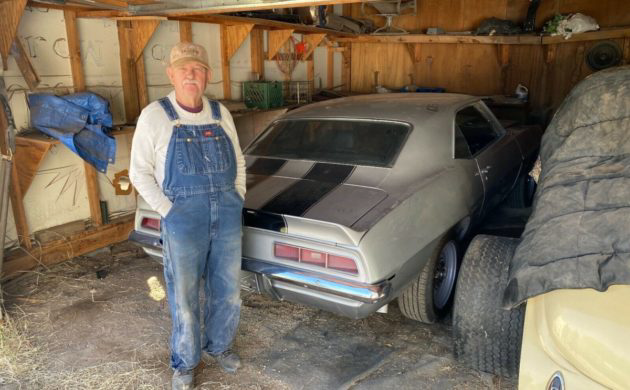 Update 2/13/20 – After getting bid up to $29,600 this Camaro is back on eBay for some reason.
From 1/22/20 – It turns out the longtime owner of this 1969 Camaro called it the "Silver Fox". I would say the same moniker might work for him as he decided to sell the car as he now has "different visions in life." Whatever the reason for selling, I'm glad he did such a good job of preserving this beauty! It's located in Las Vegas, Nevada and is listed for sale here on eBay at no reserve.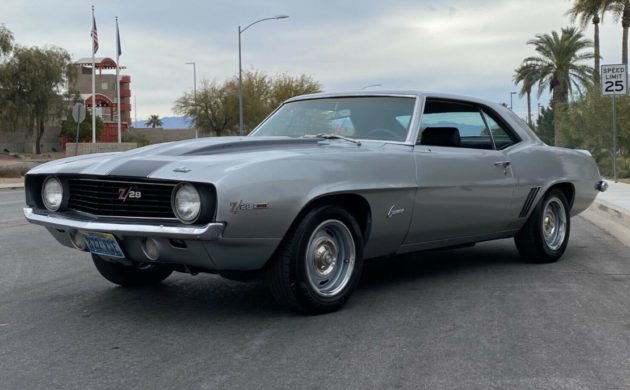 As you can see from this picture, the car has now been cleaned up and prepared for sale. The seller states that they cannot verify that it is a real Z28, and after doing some research, I'm afraid they are correct. 1969 Camaros built in the Van Nuys plant (as this car was in the second week of March, 1969) have no indication on their trim tag or serial number as to whether or not they are an actual Z28. We're told that while this car has a 302 cubic inch engine as a '69 Z28 should have, it's not the original one so that doesn't help. If you are the lucky buyer, as far as the world is concerned it will be a Z28 unless you clarify the situation as I would. Regardless, it's a beautiful car!
1969 Camaros look particularly good to me from this angle. With more of a "coke-bottle" shape than the earlier cars and a visually wider stance, they somehow look more powerful without the fastback of the second-generation cars. We're told this car has no rust at all and the pictures, while not particularly detailed, appear to support that claim. The Cortez Silver paint looks great to me (and is the original color for the car) although the seller states it could use a new paint job at some point.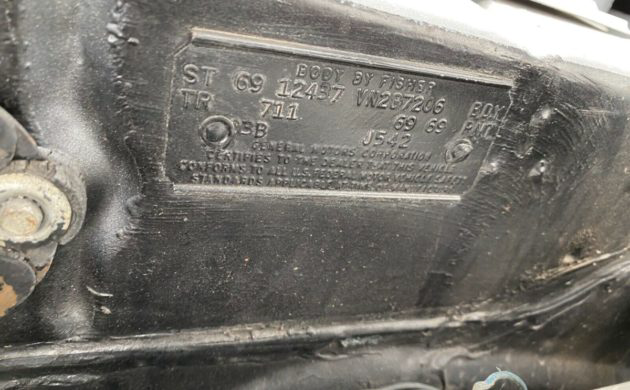 If anyone finds out different information than I did from the cowl tag, please let me know. If you are wondering, the J542 code means that the car was scheduled to be the 542nd car built on the 10th working day of the month.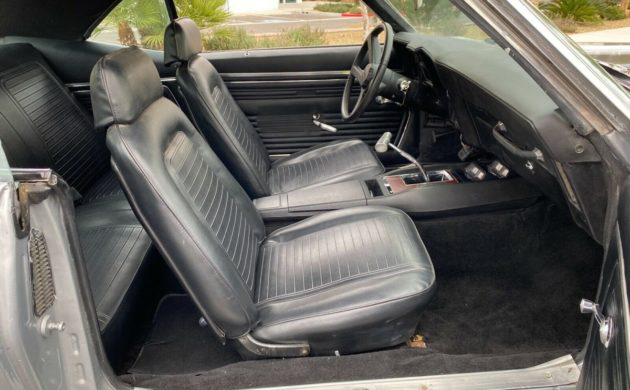 The interior is said to be original although the carpet looks somewhat ill-fitting as if it were replaced. It's nice to see a dash without cracks!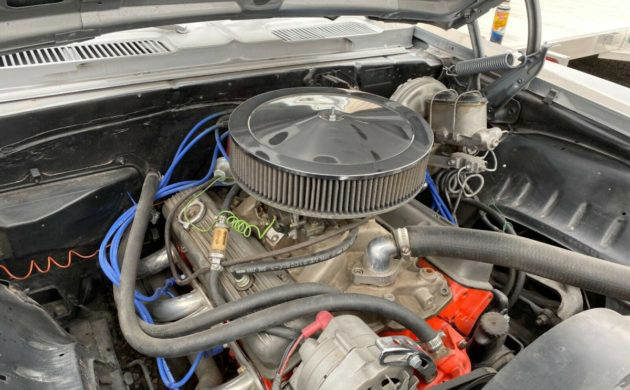 The engine presentation lets the car down a little, but some cleanup could be both fun and rewarding. The seller tells us that the engine starts right up and runs well, but they do mention some fine-tuning needed to make the car a daily driver (would anyone actually do that now?) and that the car will need tires (understandable considering it has sat for 15 years). Can any of you experts out there tell us if this is a real Z28 or not?