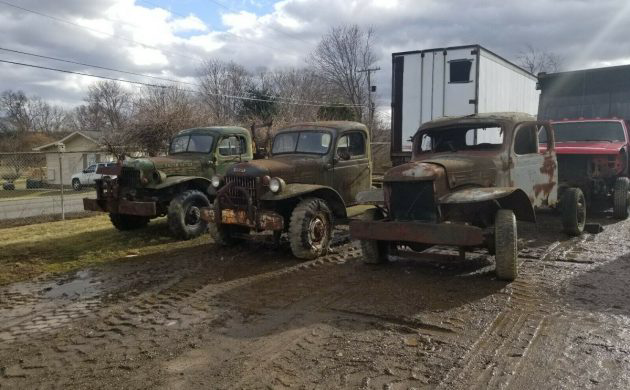 Here's a rugged trio of vintage Dodge Power Wagon trucks. The original Dodge Power Wagon was an incredibly durable early 4×4 workhorse of a truck. And they just look so incredibly cool! This is a group of two 1957 models and one 1962 to be sold as one lot with absolutely no separation. You will need to take all three trucks together. These Power Wagons are listed here on eBay and the listing says they are located in Carrollton, Ohio. The current price is at $4425 with 23 bids but there is a reserve and that reserve has not yet been met.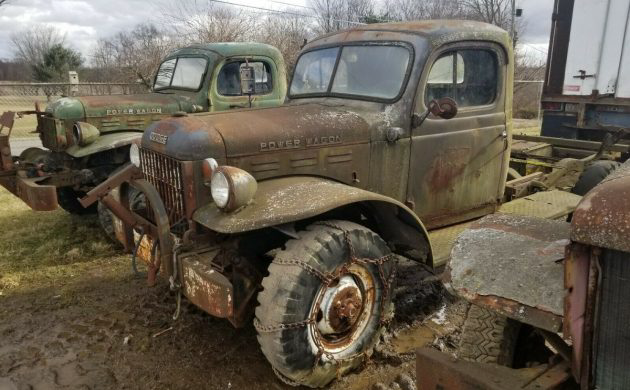 The listing says that the trucks are mostly complete with engines, drivetrains, and cabs in place but no truck beds. One of the trucks shows a flatbed attached, so it's unclear if that bed goes with the truck – I'd guess that it probably does. There are no photos of the engines or mechanicals and there's no indication if any of the trucks are currently in running condition. It looks to me as though they are likely not running and they all look like projects. One of the 1957's is said to have an aftermarket snow plow attachment and the 1962 model has a factory winch.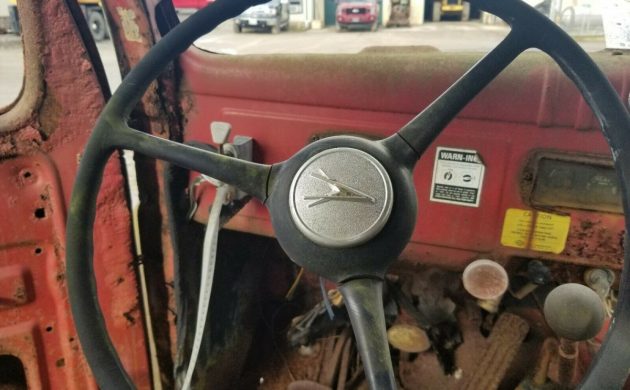 These trucks each look like considerable projects. If this photo of one of the interiors is any indication, it looks like there's going to be quite a bit of rust and corrosion to deal with. Plus you're going to have to figure out how to retrieve or ship all three trucks to your shop. Also, the only truck with a title is one of the 1957 models.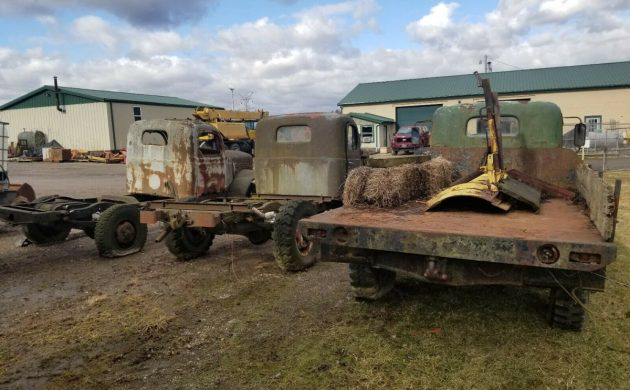 With a deal like this, I suppose you could possibly select one of the trucks as your project and then sell the other two separately or as parts. The Power Wagon truck market seems to have been pretty strong lately. It's going to depend on the final price for this package deal to see if any of this makes any sense. So to the Power Wagon people out there, what do you think of this deal? Are any of these trucks worthy of a project? Let us know what you think.