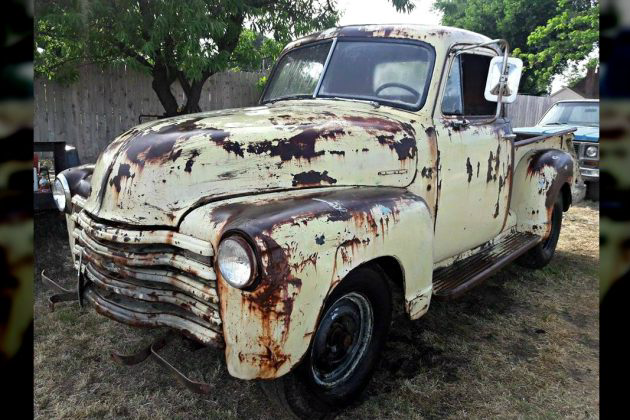 After a lifetime spent with one family since new, this '48 Chevy pickup is still a solid truck with great potential to be a driver once more. Mostly complete, this Chevy has a wild patina despite its California roots. Although not currently running, the engine does turn over. With no bids so far, the opening bid is $2,500. Check it out here on ebay out of Orland, California.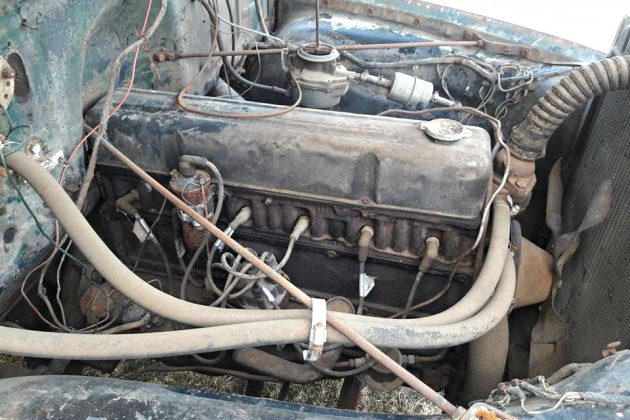 Originally powered by a 216 cubic inch inline 6, this truck currently has a 235 inline 6. Not running, the engine does turn over by hand, so there is some hope in reviving this one. There are a few colors in the engine bay, although it is not exactly clear which color is original.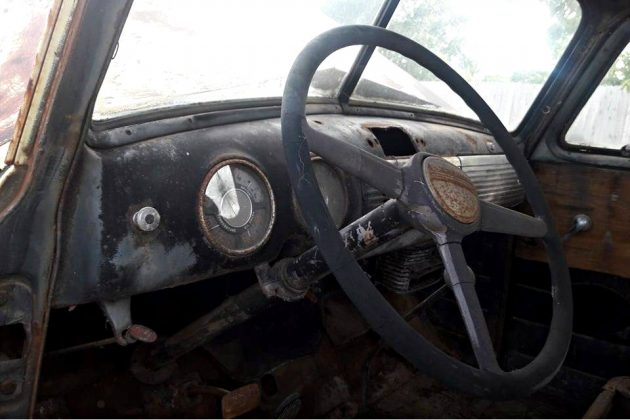 Inside of the cab is a very well aged interior that needs a bit of work. The door panels are in rough condition with the driver side being in a few pieces. The seat still wears upholstery, although is ripped on the driver side warranting a re-cover. Matte finished, the dash and steering wheel aren't the prettiest, but are suitable for restoration or for a patina appearance.
Looking over the exterior shows a rather extreme patina on the passenger side of this truck. Despite the appearance, this truck is solid with no rot to speak of. There are only a few issues to point out on this Chevrolet. One being that both front fenders have some denting below and around the headlights. Also the rear fenders are dented on the forward edge. The bed walls and tailgate are nice, but the wooden bed is rotted with a sheet of plywood covering it. All of the glass appears to be present, but the rear window is cracked. Although it is unclear when this truck was last driven, it would seem that this one could be a driver again with some parts and a few weekends. Would you revive this old short bed 3 window pickup?