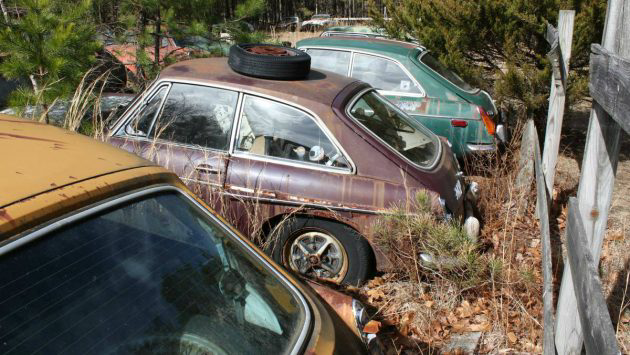 Apparently yet another restoration shop has closed down, this time in New Jersey. The owner is selling off the parts and project cars from behind the shop, with pricing starting at $300. Some have titles, some have drive trains, but as the seller says, don't come without a trailer or you are wasting both their time and yours! The listing is here on craigslist, and we appreciate Bill W. sending it in. It's hard to believe these MGB-GTs were once waiting on delivery to new owners.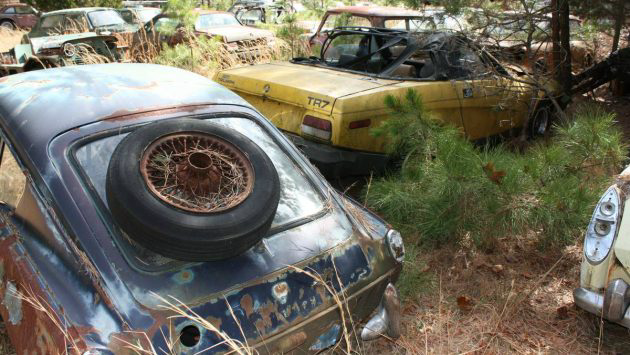 I have noticed many times that collectors of British cars tend to have more than one. In our local Triumph club, we often talk of "the path." It starts with the purchase of a TR2/3/3A/3B/4/4A/250/6/7/8 project car, which inevitably needs more work than expected. That car is kept, and usually ends up on the road several years later, but "in the meantime," the member will purchase a Spitfire in better shape because they want to enjoy a car right now. Parts cars tend to accumulate as well, and folks actually come out of the woodwork at times when I'm driving one of the Triumphs we own to offer up cars for little to nothing. Some of us feel it's a conspiracy among the cars themselves–can you hear them saying to each other "hey, got a sucker over here, c'mon over, they'll eventually get you back on the road!" In this picture we have an early GT6 and a TR7 convertible, with some more eclectic cars in the background.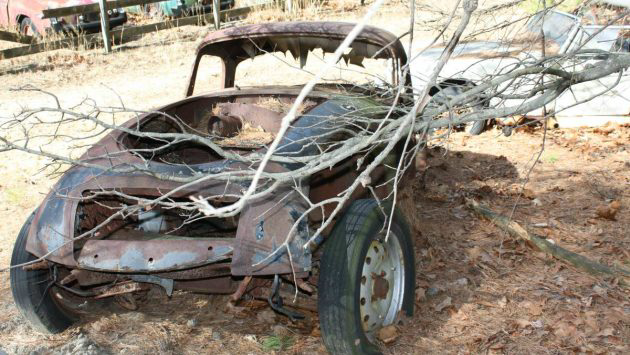 An MGA coupe may have a title, but little else useful.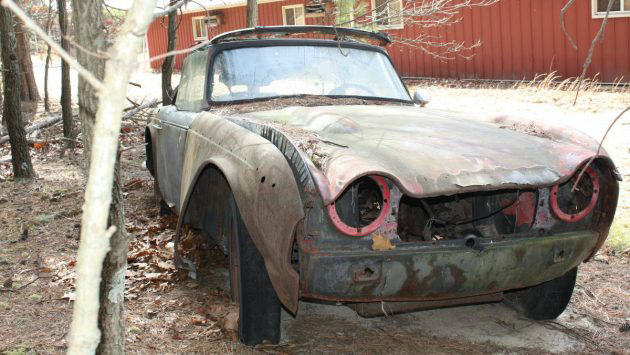 This looks like a Triumph TR4A, and may be solid enough to take on for an ambitious restorer, but is likely a parts car.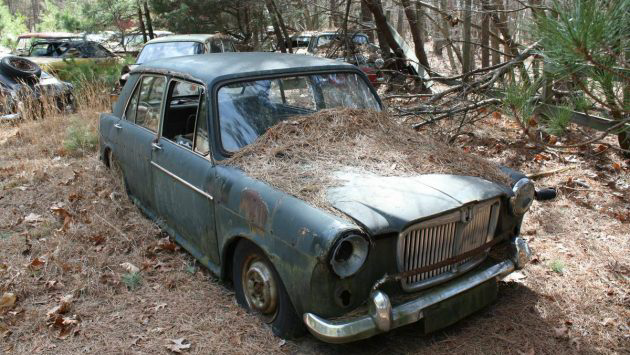 This MG 1100 does look solid enough to put back on the road, but they are worth very little and I suspect there are better examples around. If you aren't familiar with these British Leyland oddities, both this and the Austin America were essentially larger Mini's and were the only two variants of the ADO16 officially imported into the USA.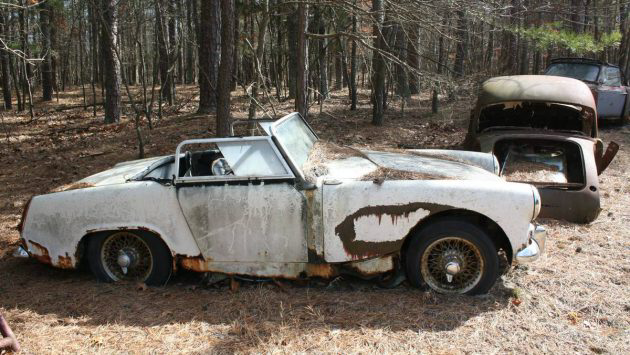 This Midget has certainly seen better days. Take a look at the ad for some more pictures, and let us know if you think any of these cars can be sensibly resurrected, and what you'd do with them if you did.