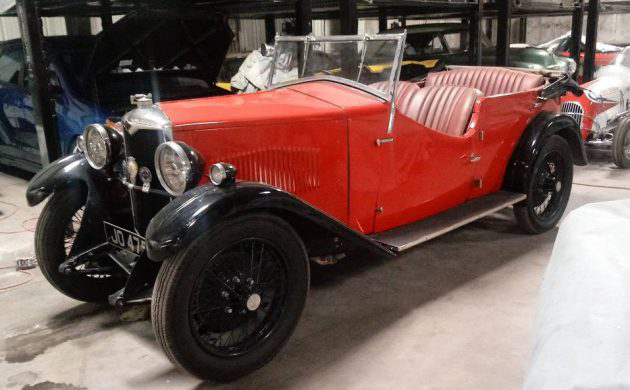 While the seller does not identify this 1932 Riley by model, it appears to be a Model Nine four-door touring car.  It has undergone a full restoration and is a pretty sharp-looking car. Let's take a closer look at this National City, California tourer. It is available, here on craigslist for $21,900. Thanks to Matt R for this special discovery.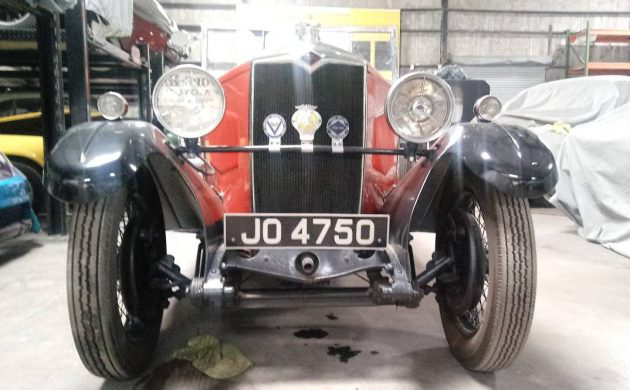 Riley Coventry Limited, the technical name of the company that built this 1932 Riley Nine, started life in 1890 as a bicycle builder, known as The Riley Cycle Company. By the late '30s, receivership chased Riley Coventry LTD through a series of transactions into what eventually became the British Motor Corporation of the '50s and then, finally, into British Leyland in 1968. The Riley brand was discontinued in 1969 and ultimately BMW, through its prior one-time control of the MG Rover Group, ended up with the rights to the Riley name. Riley's variety of models was extensive with the Riley Nine (1928-1938) being one of its best sellers. Bodystyles included two and four-door closed cars (steel and fabric roof), a four-seat tourer, and a two-seat roadster known as the Gamecock. You can read more about Riley here.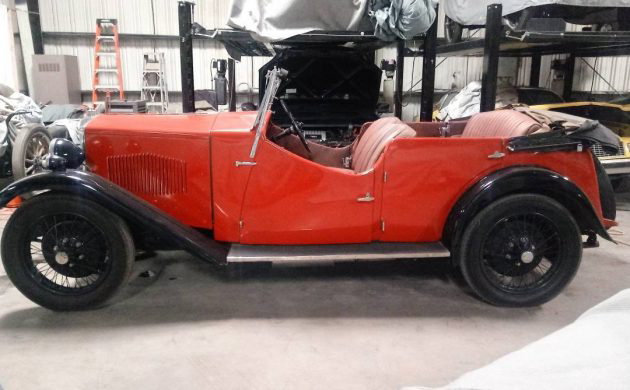 This listing is way too slim to be of much benefit though the images are quite good. The lines of this diminutive tourer are nicely balanced for a car with just a 106″ wheelbase, the body flows well from front to back. The seller doesn't state when the restoration occurred but this Riley presents beautifully. The contrasting red body/black fenders, along with the black wire wheels, reflect automobile flavor from the era perfectly. All of the trim is straight and polished and presents as new – it's pretty spectacular for an 89-year-old car. While there are no images of the folding top in place, there is no reason to assume that its condition is any different than that of the rest of the car.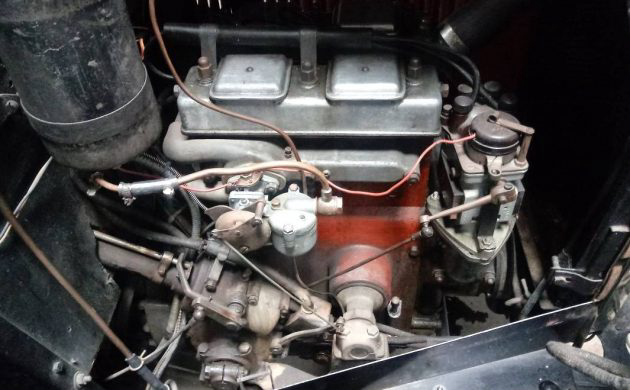 Power is provided by a 1.1 liter, in-line, four-cylinder OHV engine connected to a three-speed "Silent Third" (quiet compared to first and second) gearbox. The seller makes no mention as to how this tourer performs, or if the engine was rebuilt at restoration time. It certainly looks complete and about how one would expect an engine of this vintage to appear.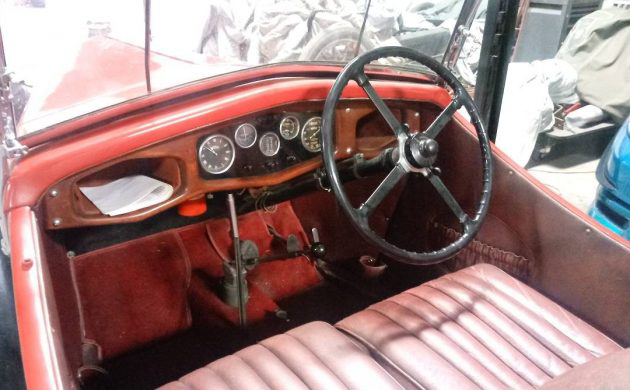 The interior shade is a peculiar color choice, a sort of dusty rose, as it clashes with the exterior shade. It works OK, it just seems to be an afterthought, but then perhaps this is how this Riley was originally finished. Nevertheless, it's in very nice condition with no evidence of neglected attention. So many old British sports cars frequently have an instrument panel vacancy but that's not the case here. The dash, carpet, door cards, and upholstery all work well with one another.
There are a few 1932 Riley Nine's for sale online and based on condition, the price for this example seems reasonable. This is another British marque where I lack familiarity but it would be great to hear from any current or former Riley owners; does anyone have a Life of Riley story?