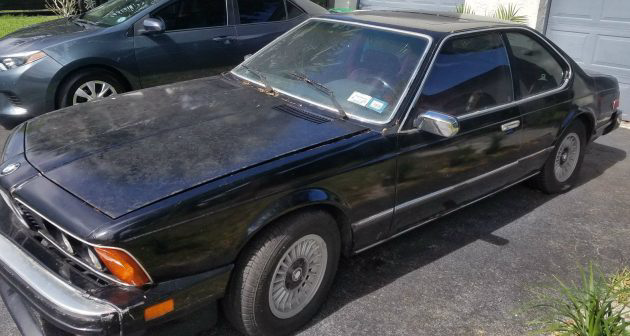 BMW's E24-series two-doors, affectionately known by its fans as the big coupe, is a sensible starter classic. The engine is long-lived and durable and the styling puts examples like this 1977 630 CSI among the top of the pile for an affordable entry into vintage BMW ownership. However, this example is a bit of a mixed bag as it's saddled with an automatic and unknown history – but it's cheap! Find it here on eBay with a Buy-It-Now of $1,599.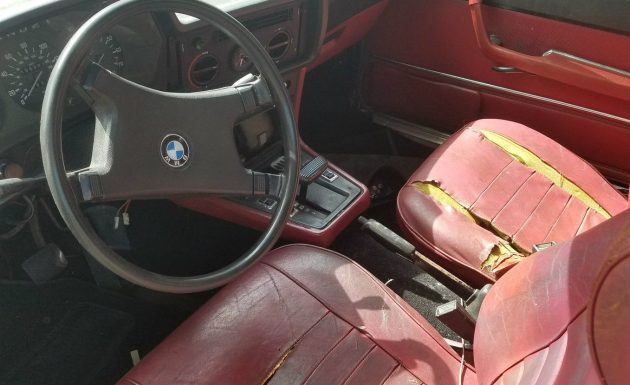 The car seen here apparently came from a tow yard in the Bronx, and is now parked in a driveway in Ft. Lauderdale. The seller claims he needs to sell the car to free up cash for a down payment on a house. Those stories are always a tad odd when the car in question could at most sell for under $2K, which doesn't make much of a dent in a house down payment. Aside from that, the 6-Series' interior is in fair condition with desirable cherry leather that is unfortunately looking quite tired. The kick panel underneath the steering column is missing as well.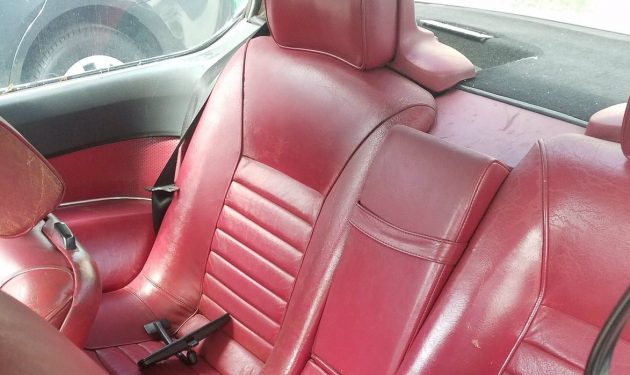 Out back, the car comes with the rare and desirable rear headrests, which were an optional feature that not many U.S. cars came spec'd with. The backseat is in nice shape, along with the door panels. Outside the car, the paint is quite rough and the front valence is nearly ripped off. It's hard to tell, but there does appear to be some rust bubbling beneath the taillights, and the seller doesn't elaborate at all as to whether car runs or drives well. Assuming it does, there's a fair number of parts here that makes this car a potential part-out target.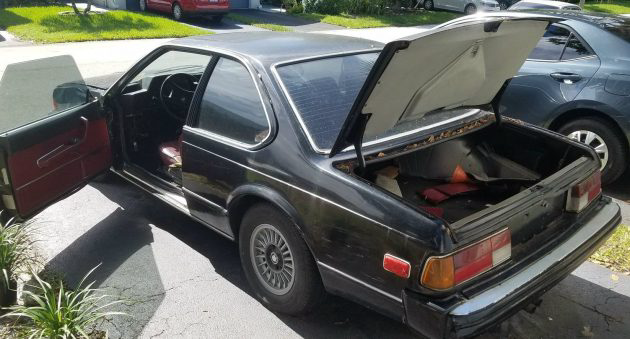 That's certainly not what we want to see happen to the 6-Series, but the transmission could be what sinks it. These cars are not impossible to find today, especially in earlier model form like this '77. Since many of them were ordered with manual transmissions, you don't have to spend months hoping one turns up. The BMW turbine wheels, interior components, drivetrain and tool kit in the trunk are all desirable pieces that fetch good money, making this 630 CSI's future iffy at best.