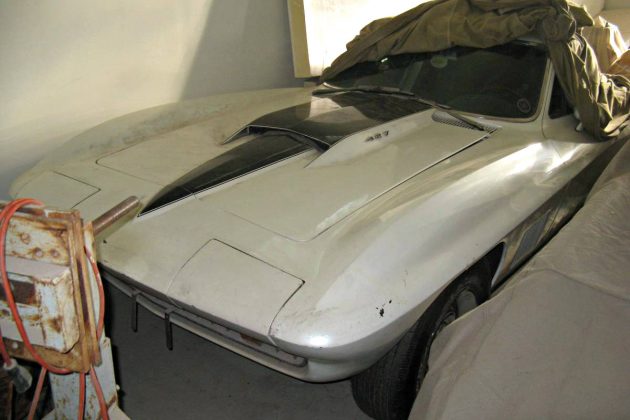 Any C2 Corvette find is a great find, but wow. How about finding a 427 Tri Power 4 speed car? That has all the right check boxes for fun, power, and desirability all thrown into one.  The current seller has owned this '67 for 20 years, and claims it to be a clean and straight frame car. Appearing to have spent some time in storage, the seller hasn't exactly put a price on this Vette. Instead he has left us with a cliffhanger of a $1 asking price. We all know, it will take the right person, and some strong coin to claim this big block dream. Check out this powerful classic here on craigslist out of Wyoming. Thanks to reader Shane F for this awesome dream 'Vette submission!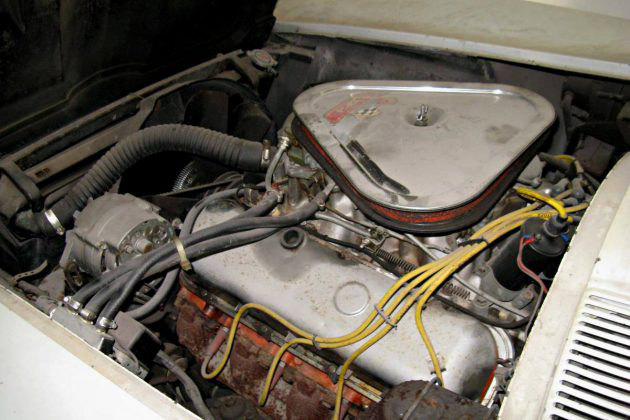 There it is, in all of its raw Tri Power beauty. The 427 V8 looks to have been at rest for a while as there is a thin layer of dust on the engine. The cast manifolds have a fair amount of rust, but there is no oxidation to the aluminum parts. As a whole the engine compartment looks as if it would clean up nicely.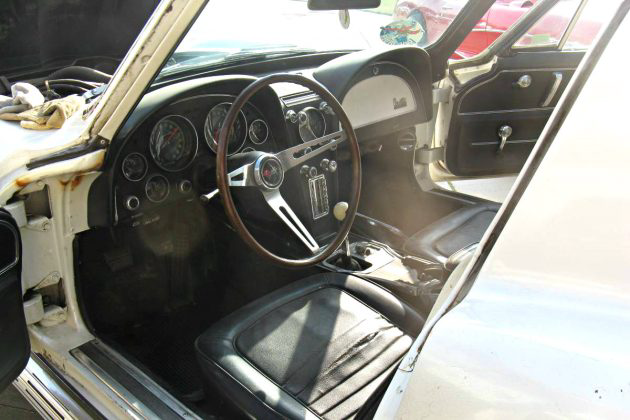 Inside we can see a few levers that control out personal happiness in the form and a 4 speed shift lever, paired with a clutch and gas pedal. The interior is in nice condition, minus the worn driver seat. A solid cleaning and some upholstery work would really bring the interior up to par on this big block beauty.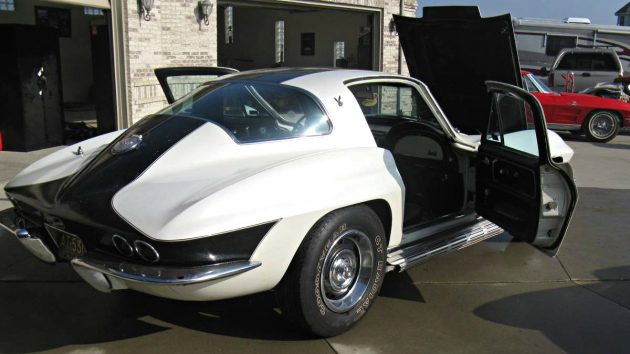 The white on black Stinger paint job is a show stopper, especially with the 427 badges visible on the hood. Pulled out into the sun and cleaned up, you can start to see how nice this car is. The paint has a nice glossy finish, but there are a few things to point out about this big block 'Vette. The biggest issue is the damaged front wheel arches. Clipped some way or another, the arches are missing some fiberglass and may have some cracking from the impact. Perhaps this Corvette was involved in a street race that involved jumping some train tracks causing the damaged arches? Appearing to be complete minus the front bumpers this 'Vette isn't perfect but has a lot of possibilities. What do you think this big block Corvette is worth?