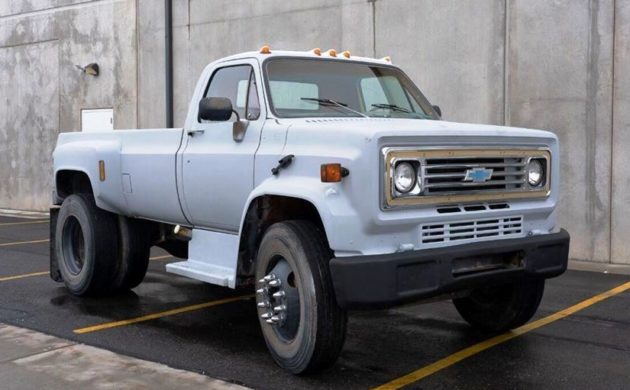 Some bizarre project vehicles come up for sale *before* their builder's engineering vision becomes reality. In the case of this 1973 Chevrolet C6500 custom in Farmington, Utah, however, that part is done. This interesting hybrid of commercial vehicle and dually pickup runs and drives! A slightly modified "big block," presumably a Chevy 454, spins a five-speed manual transmission. The all-original drive train simplifies requests at the auto parts counter. Despite needing cosmetic work everywhere, the asking price of $6500 here on facebook.com seems downright reasonable. Thanks to reader Cameron J. for this super-sized find.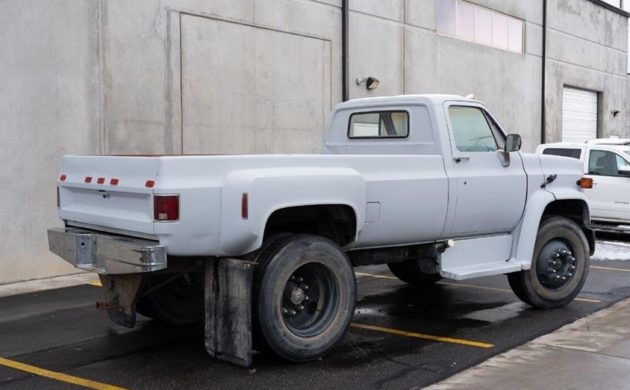 Looking at this angle, I'd be tempted to use black or dark gray paint on the front fenders and step or otherwise rework them to maximize the pickup-truck disguise. The commercial fender-mounted turn signals definitely stay.
That "highway department orange" likely covered the entire vehicle in a prior lifetime. Maybe our truck experts can comment on whether the plethora of standard Chevy pickup parts on the Internet work in this jumbo cab.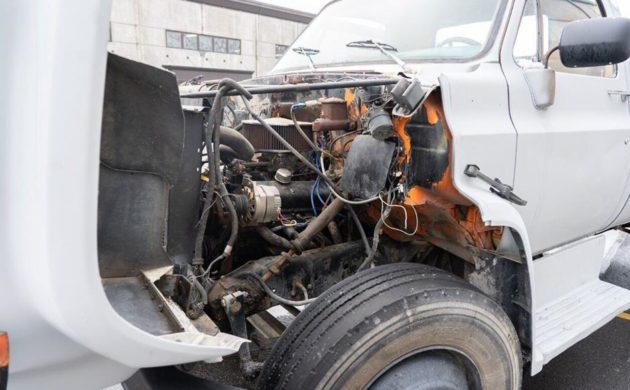 The flip front will definitely draw a crowd at the car show. I'd make sure to check my oil in public places just for the wow factor. Decades ago I sometimes borrowed my Aunt's F250 with an aftermarket hydraulic dump kit on the standard fleetside bed. You had to raise the bed to fill the tank, and I felt like a true ranch hand at the gas station, collecting nods of approval from the fellas, and phone numbers from the admiring women-folk. OK that last part never panned out, but I felt like it might have worked given time. This flip-front Chevy might do the trick too.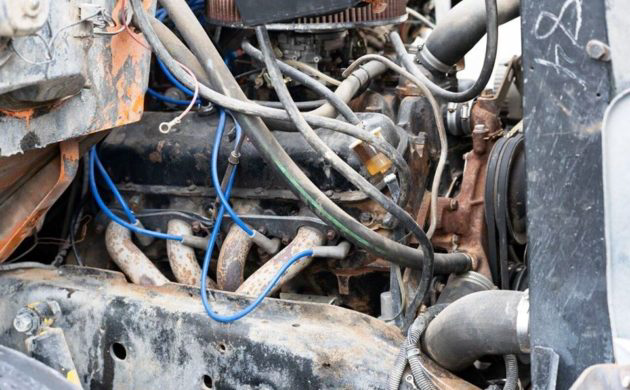 A mid-'70s Rat motor is no fire-breathing dragon, but the sky's the limit on horsepower with these brutes. Apply cash until smile appears. Modern versions of this custom usually pack four doors and two seats, which might have been a better use of fabrication labor than extending the bed, but who am I to judge? Compliment the builders on making it work so the buyer can simply do the rest their way. How would you finish this beast?