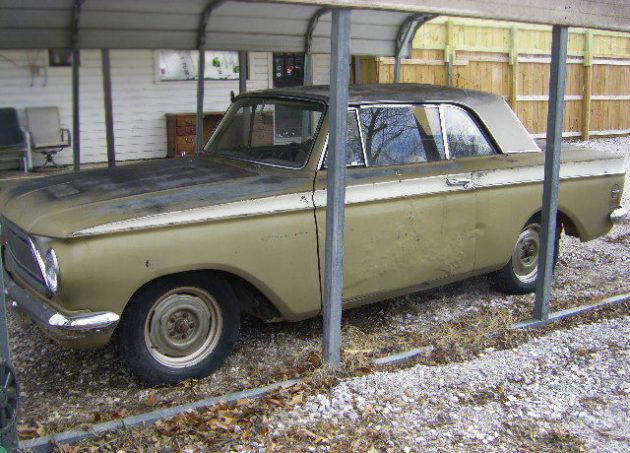 I know the feeling, sometimes something happens with, or to, a vehicle and an owner just plain loses interest in it. It sounds like that's what happened with this 1963 Rambler American 440 hardtop – the driver's door got dented and it was parked and hasn't been started since, and that was years ago. This one is listed on eBay with an unmet opening bid of $1,500. It's located in Springdale, Arkansas.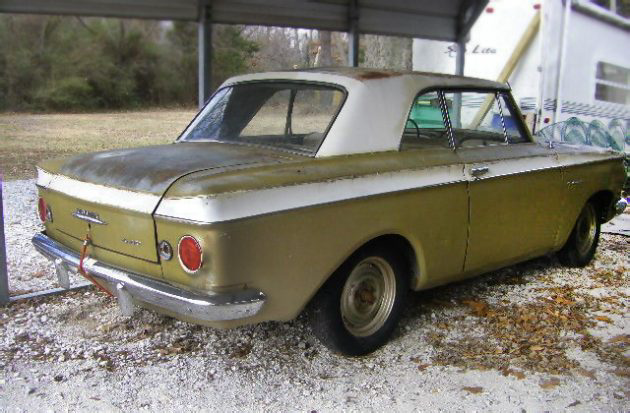 1963 was the last year of the second-generation Rambler American and AMC really modernized them for the 1964 model year. This car is the 440 hardtop, both of which were new in 1963.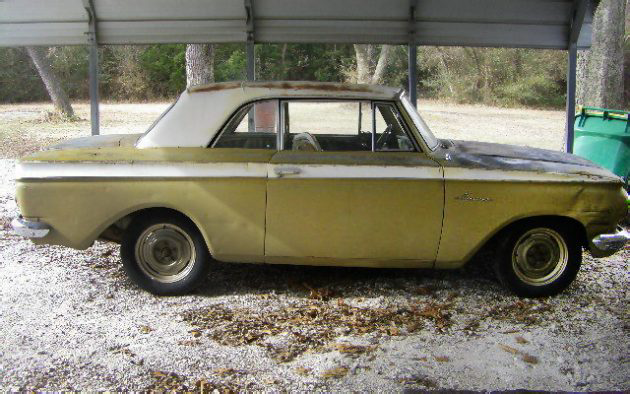 You can see that even though there may not be visible rust, there will be a lot of bodywork to do on this car. Parts of it look like a piece of aluminum foil that has been crumpled and then somewhat straightened out again. The next owner will have to be a master bodywork artist to get laser-straight lines on this one.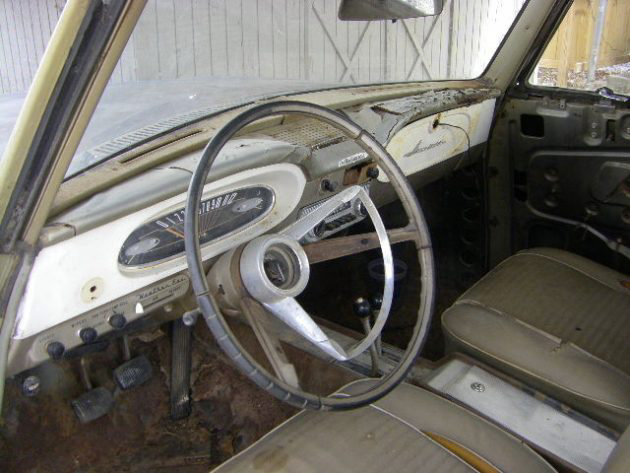 The next owner will be in for maybe several times the NADA $10,200 high-retail value that this car is worth if they do a nut-and-bolt restoration, which it really needs. Absolutely everything on this car "needs restored", as they say. At least it's a mostly-complete car and it even has factory AC, or most likely a dealer-installed AC system. Of course, there are no engine photos to see what it looks like.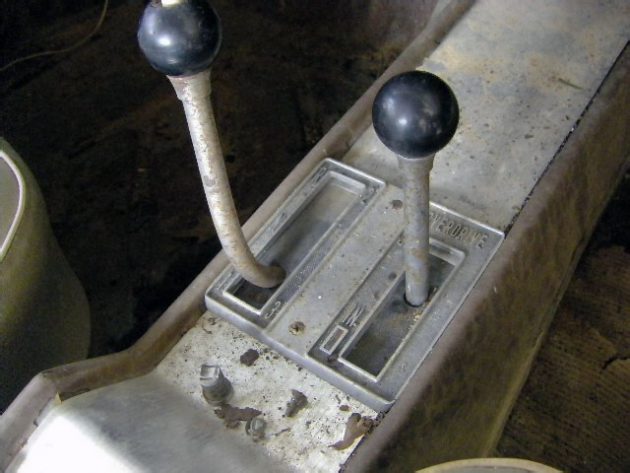 Probably the most unique feature of this car is the famous Twin-Stick transmission. For a somewhat simple definition of how it worked, this is from the AMC Mega Site: "Twin-Stick" T-96 three speed manual with overdrive. Transmission used different internal gear ratios than the normal T-96/OD. Shift mechanism was wired to provide five forward gears (along with different ratios) — 1st, 2nd, 2nd+OD, 3rd, 3rd+OD." Make sense? So, it's somewhat like a 5-speed with 2nd and 3rd having overdrive instead. The only engine available was the 195.6 cubic-inch inline-six and it hasn't "been ran in years. I was told it was driven daily until the driver door was damaged and wouldn't shut. Was parked and never started after that." This car has a lot going for it, being a twin-stick with supposedly no rust and the last year of this body style. Is it worth saving?