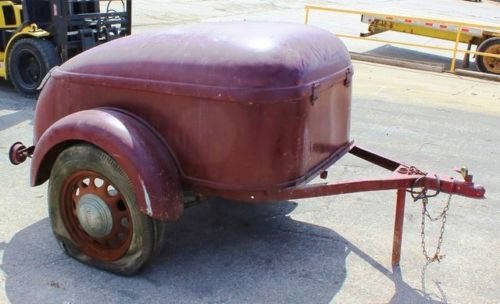 Back in the thirties, trailers like this Mullins Red Cap were very popular. They made the family sedan more functional when money was too tight for a truck. This particular trailer was one of the more popular offerings and is claimed to have only had two owners during its 81 year life. It was in storage for 30 of those and is ready to be restored now. It's located in Ankeny, Iowa and is listed here on eBay.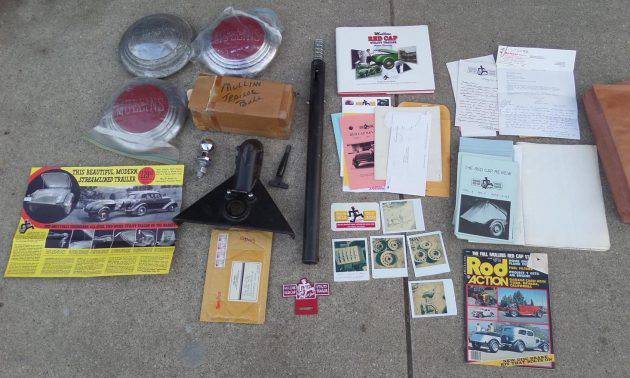 If you don't know much about these, you may be surprised to learn that they enjoy a major following. Books have been written about the Red Cap and there's even an owner's club. You may even be more surprised to hear how much these little haulers can go for. A nice restored one crossed the block at RM Auctions and sold for over $26k!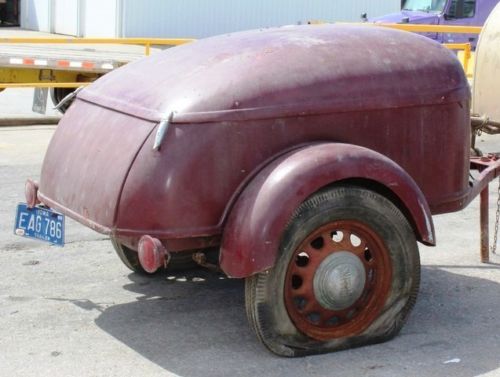 This one obviously isn't worth that kind of money, but it might be worth restoring if the reserve is set at a reasonable amount. Everything appears to be here and there are even some extra parts included. This would make the perfect companion to your classic. It would look cool at car shows and could even be used to haul extra luggage on those long tours.