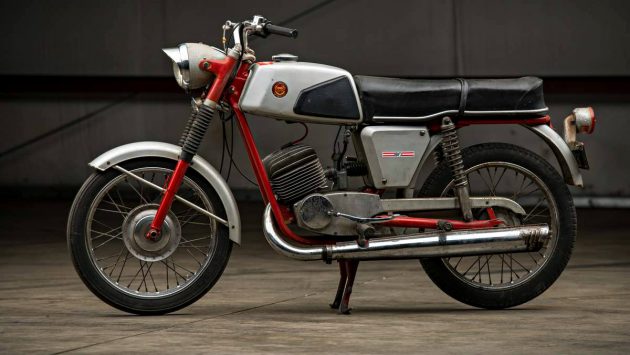 Sears and Roebuck is easily one of the earliest and most recognizable mail order catalog companies. Making the American way of life easier since the turn of last century, Sears has offered mail order home kits, cars, bicycles, and even motorcycles. This Austrian built Sears Allstate SR125 is a very nice surviving example that has spent some of its life in a motorcycle museum. Very clean, with some new parts and an engine rebuild, this great looking classic motorcycle is offered for a $1,000! Take a look at it here on craigslist out of Auburn, Indiana. Thanks to reader Jake O. for the great submission!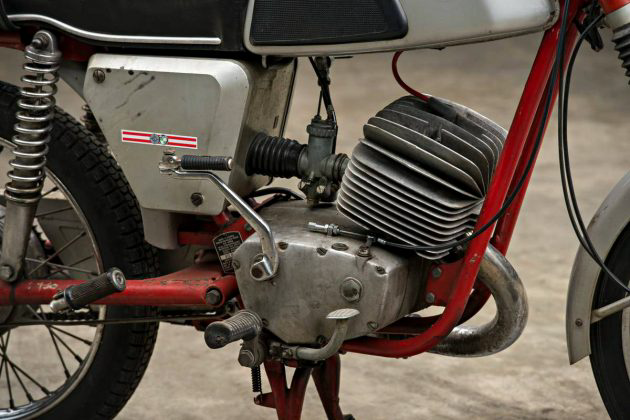 Uniquely finned, the 125cc two stroke engine has been honed and given a fresh piston and rings. Also new cables, tubes, and gaskets were also installed, along with a lube job, and fine tuning of the bike overall. The small two stroke mill is mated to a four speed transmission, and for the Puch fans out there, you certainly recognize this Allstate as an Austrian Puch M125. There is a fine patina to this bike that went virtually unscathed during the engine rebuild and tune up process.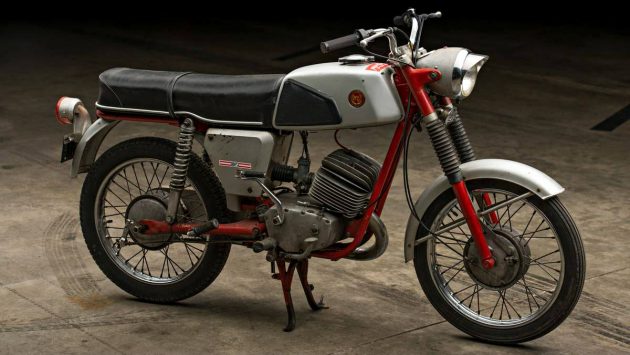 Reasonably clean for its age and use, there are a few areas that could be cleaned up and not harm the "as found" appearance. Certainly making a great pit bike, or even a city bike, this Allstate has a great look that will have many thinking of a classic Honda at first glance. Although not the most powerful bike, the two stroke engine with its four speed transmission should offer a fair amount of fun all while remembering to rely on drum brakes. Having only two owners, this Allstate was donated to a motorcycle museum in Kansas by its original owner. Upon leaving the museum the current seller purchased and rehabilitated the bike making it a rider once again. Are you in need of a cool two wheel classic?