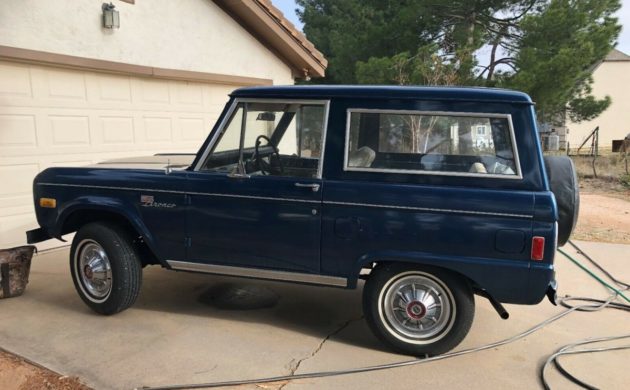 It is pretty common to find 1st Generation Broncos where the steel has been cut to fit larger wheels and fender flares. That fate has not befallen this 1977 model, which is a clean and tidy example that is ready to be driven and enjoyed immediately. The seller has owned the vehicle for a few years, and since he doesn't get to drive it that much these days, he has decided that it should go to a new home where it can be used and appreciated. The Bronco is located in Midland, Texas, and has been listed for sale here on eBay. At the time of writing the bidding has reached $23,200, and at that price, the reserve has been met.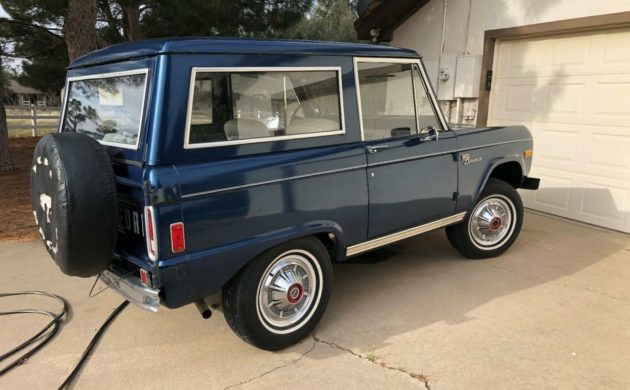 With these older 4×4 vehicles, the very nature of the activities that they are designed to undertake can leave them wearing plenty of dings, dents, and scars. This is a vehicle that is an exception to that general rule, with the panels appearing to be nice and straight, while the Bright Dark Blue paint not only shines but has no visible significant scratches or scrapes. The owner indicates that the paint is original, but if it is, then it has survived exceptionally well. I'm not completely convinced by the claim, but I would be quite happy if I can be proven wrong. If it is original, then this is a vehicle that hasn't lived a hard life by any means. When it comes to the question of rust, the owner does admit that there are two pieces of steel under the hood that have been replaced. While we can't really see where these are, I would think that there is a good chance that these would be the sections where the inner fenders meet the firewall. This is an area that can find itself filled with compacted mud and gunk, and this is a great way for moisture to become trapped, leading to rust issues. There is also some rust present in the bottoms of both door shells, but this isn't severe and could be addressed with patches. For me, probably the most important aspect of this particular Ford is the fact that no-one has seen fit to cut the original steel to fit bigger wheels and fender flares. If they had it wouldn't have been the end of the world. This is a modification that can be reversed, but not having to think about it is a bonus for potential owners who are seeking originality.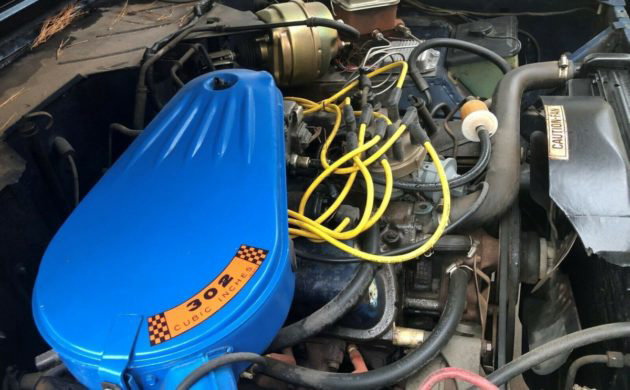 With the mechanical configuration that this Bronco features, life in the middle of nowhere could potentially be pretty relaxed and fuss-free. Under the hood, we find a 302ci V8, which should produce around 133hp. This power finds its way through an automatic transmission and a dual-range transfer case to either two or all four wheels. In addition, the vehicle features power steering and power brakes to make those tight maneuvers effortless. Looking around the engine, there is some evidence that there has been some leaking or weeping of oil over time, but apart from that, it looks relatively clean. It does look like the vehicle has received at least a new booster and master cylinder recently, and while the owner doesn't provide any information on how well the Bronco runs or drives, it does look like he might be very approachable if potential buyers need to make inquiries or want to organize an inspection.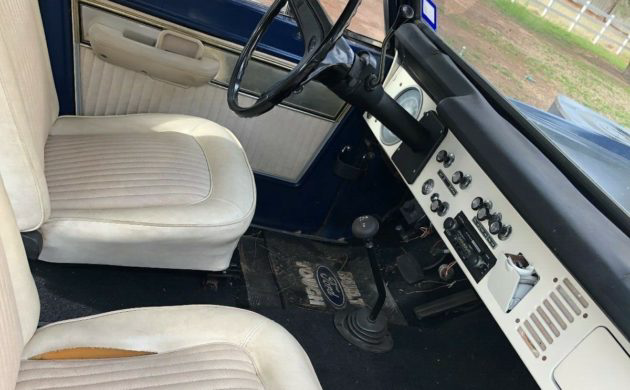 The interior of the Bronco isn't perfect, but it still looks very nice. The most obvious flaw is a seam separation on the passenger seat. It is a shame that this has been left to get so long, because the larger these get, the harder they are to repair. Still, I would be inclined to talk to an upholsterer before I considered replacing the covers because the ones on both the driver's and the rear seat are in excellent condition. There really isn't a lot more to be critical of inside the Ford, with the only obvious modification being a radio/cassette player fitted into the dash where the original radio should be. One interesting fact is that in the "Item Specifics" section of the listing, the owner does indicate that the Bronco comes equipped with air conditioning. However, I can see no signs of a compressor or any other hardware under the hood. Therefore, I suspect that this might be an error in the listing. I guess that this is a question for potential buyers to ask if they do approach the owner with a view to pursuing a possible purchase.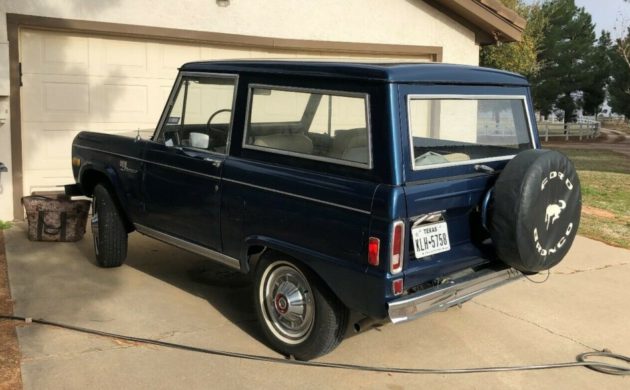 I quite like this 1977 Bronco, and I'm impressed by the vehicle's overall originality. If you take a look at what is around in the market at present, the vast majority of examples do wear larger wheels and other modifications. Bidding to date hasn't been quite as strong as I would have expected on a vehicle where the popularity is showing no signs of diminishing. Given this fact, if the Bronco does sell for a price somewhere around where the bidding now sits, it could potentially represent a very reasonable buy. The weather is improving and the great outdoors is beckoning. This could be a great way to experience the best that your country has to offer you.