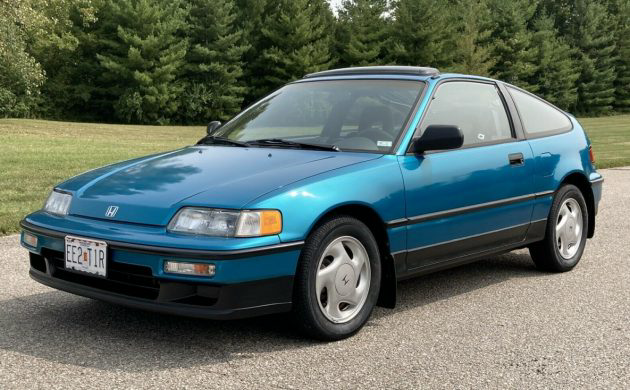 When it comes to iconic import cars from the 80s and 90s, the Honda CRX is often one of the first models mentioned, along with the likes of the Volkswagen GTI and Toyota Celica. The CRX is still often elevated above those cars, however, for its impressive handling and terrifically tossable chassis thanks to light-weight and rev-happy engines. Of course, many of them ended up abused and over-modified, but not this car: it's a super clean 1991 Si model with under 100,000 miles and in stock condition. It's listed here on eBay with bidding at $11,200 and no reserve.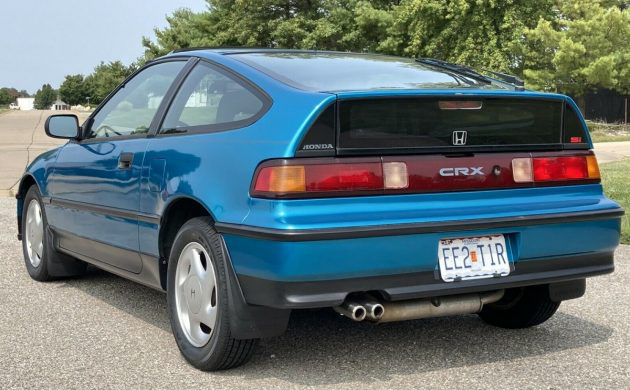 The CRX was a simple concept executed flawlessly, combining Honda's legendary reputation for reliability with chassis tuning that made it an instant fan favorite at autocross events and track days. When new, road test editors gushed over the CRX's out of the box handling, not to mention the overall packaging that made it clear it was built as a driver's car. The funny thing as, in classic Honda tradition, the company also offered extremely stingy models that achieved ridiculous fuel economy, effectively making it a car that pleased both sides of your brain – provided you weren't in the business of having more than one passenger.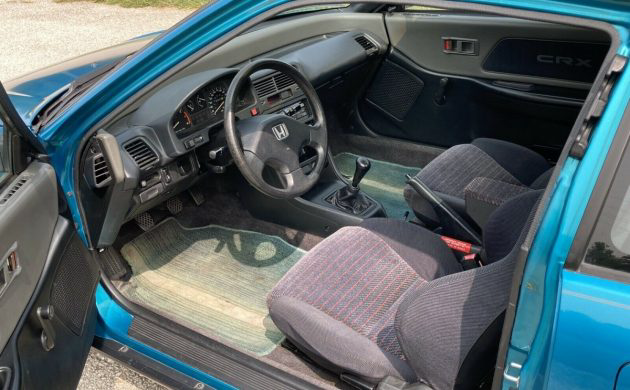 The lack of a backseat certainly made it a bit of a one-trick pony in regards to the convenience factor, with the hatchback opening up to swallow all sorts of gear. The interior was a lovely place to spend time, even if was a bit tinny like so many other Japanese cars from this era. A bank vault, it was not. Still, you got those super supportive bucket seats, sharp three spoke steering wheel, simple controls, air conditioning, and AM/FM cassette stereo. Hardly a stripper, and the Si's like this one got a slight bump in power, which actually felt fairly significant given the car's low curb weight.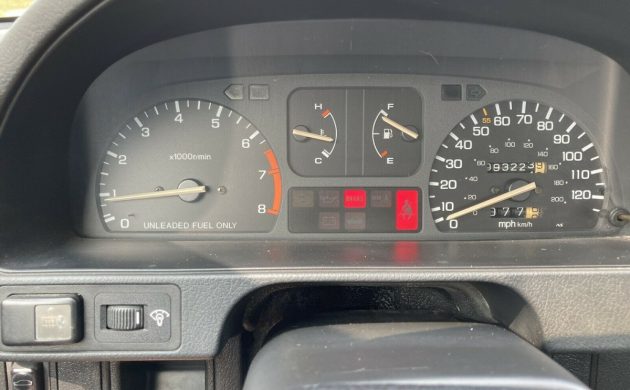 Despite the relatively low mileage, the Honda has been repainted once previously in its factory colors to address oxidized paint, according to the seller. The original radio has been lost to an aftermarket Kenwood unit, and the listing also references a "reproduction center console." The engine benefits from new OEM seals and a timing belt replacement, and the R12 A/C still blows cold (still, an R134A retrofit may be in the next owner's future.) The seller notes some mild rust bubbles on the sunroof panel, which is fairly typical and nothing I'd worry about now. These cars are only going to get harder to find, and this one is the right model in a great period color.