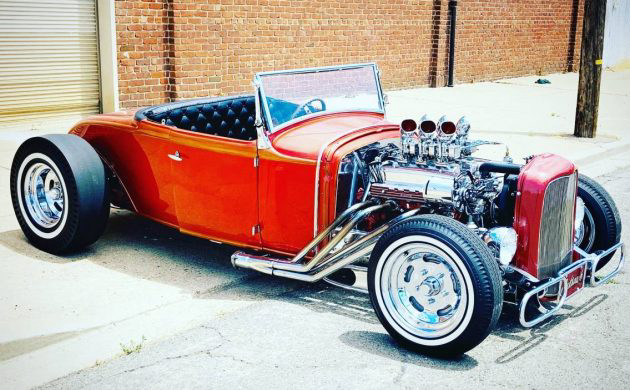 Normally, a car referred to as a "cockroach" wouldn't be considered high praise – but in the case of a vintage hot rod, it could be seen a compliment. This 1931 Ford roadster (or what remains of it) is a heavily modified custom that was built in the 1960s and retains much of its original details, including its 60-year-old paint job. Chromed, chopped, and channeled is one way to describe this in-period build, which is suspended over a modified 1932 Ford frame. These old hot rods always draw a crowd, and one that remains in original condition is perhaps even more desirable than a brand new build. The Ford is listed here on craigslist with an asking price of $50,000 or trade for similar 40-era customs.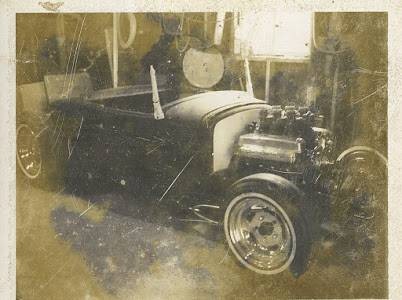 The seller wisely includes photos of the original build in progress, which provides some historical context for how significant it is that this roadster has remained in in-period condition. It also ups the authenticity factor, confirming that the Ford was, indeed, conceived and constructed at a point in time when building custom creations like these could be done in your backyard and not on a staged Hollywood film set. The listing notes it was built in southern Illinois by Jim Cooper with help from Ed Lepold between 1959 and 1966. When it was originally painted, it was completed 78 coats of lacquer-based paint with gold highlights.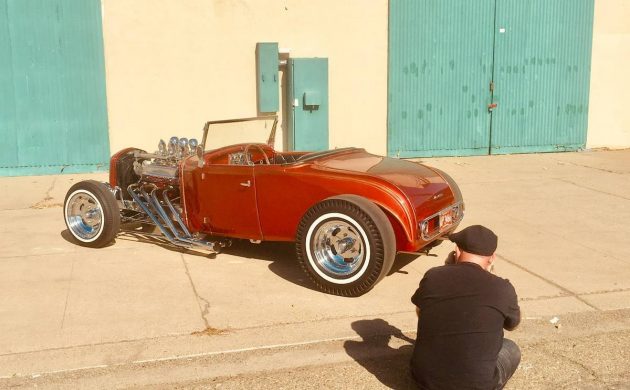 The seller is quick to point out that the roadster has been featured in magazine spreads over the years and a regular fixture on the hot rod show circuit. It's easy to see why; it was practically made for sitting on a convention show floor with mirrors underneath. But this is also part of the reason he doesn't drive it much anymore – it's almost become purely a show car, which isn't all that much fun to own if you're constantly worried about someone dinging or sideswiping it. The custom touches are endless, from an all-chrome custom frame and chopped windshield to a diamond tuck interior and a Buick 425 Nailhead under the hood, and it was originally a four-speed later switched to a TH400 automatic.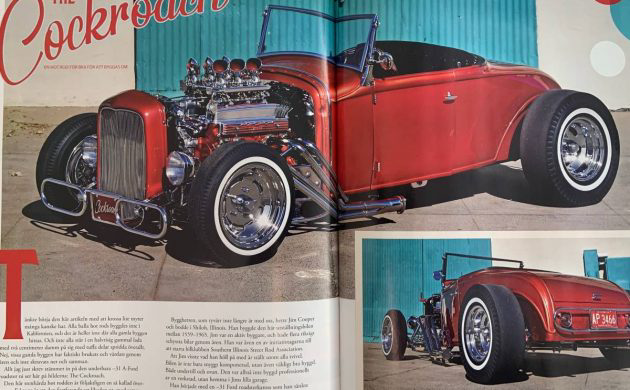 The hot rod was left in storage for a spell, being re-released in 2006 and then gone through mechanically to return to road-going use. It has seen numerous features and magazine spreads ever since, and sure enough, if you Google 1931 Cockroach, it pops right up. To me, you have to be a car show guy to want to own a vehicle like this as it just begs to be on display. Plus, it's a bit of a public service, too, and so many of the original details are preserved that it helps enthusiasts see how the original builder exercised their talents working with far less in the way of technology and materials than builders do today. It's a conversation piece for certain, and one that deserves continued preservation.