There are a few iconic names in the muscle car world and Shelby happens to be near the top. Add the name "GT500" and you are talking about one of the rarest and most sought after cars ever built. You're looking at one of the 1044 real-deal 1968 Shelby GT500 Mustangs ever built. It is going to be auctioned at the Mecum Indy event in May, so start checking your couch cushions for a few million pennies. It can be found here on Mecum's site and is set to be sold Friday, May 17th.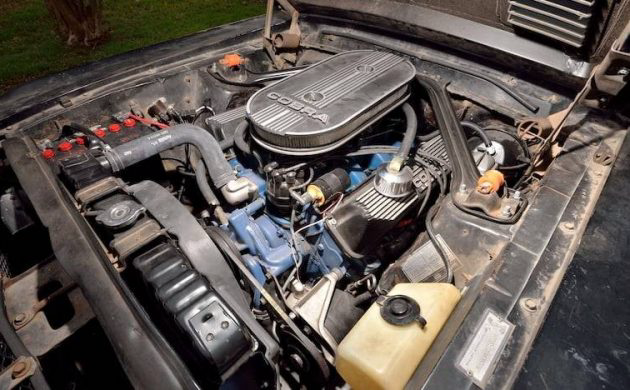 The engine is a 428 cubic inch V8 topped with an aluminum intake and Holley 715 CFM 4-barrel carburetor. The finned valve covers and matching air cleaner are a very classy touch and look great against the blue engine block. When Ford made their official horsepower declaration, they "estimated" it at 335 (with a wink), but the actual number was about 400! All that power gets to the ground through a 4-speed manual transmission and 10-spoke wheels.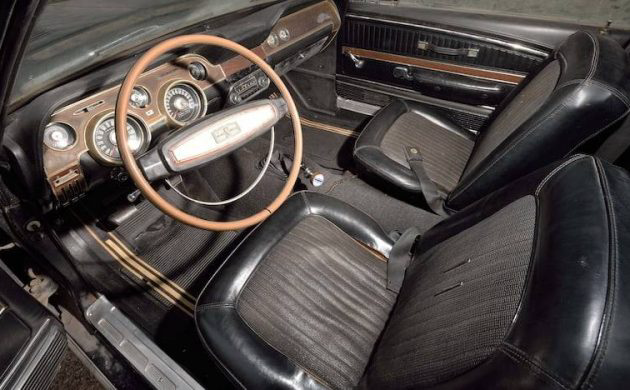 The paint is Raven black with matching black interior. You can see a small tear along the seam of the Driver's seat, but other than that, the interior looks great. Hopefully, a lot of the original parts will be able to be re-used during any future restoration work. Do you think this car should be restored, left as-is or mechanically restored so it can be driven?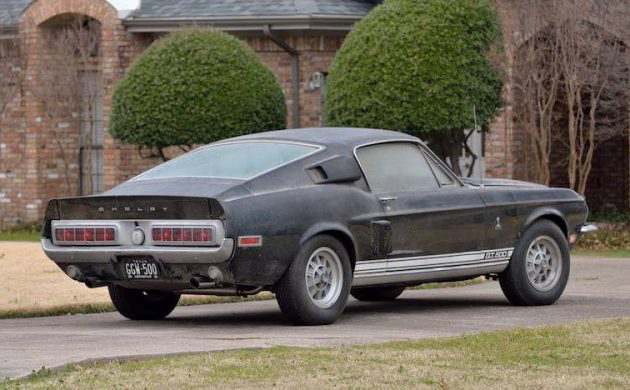 So how much will this car go for? It's tough to say for sure. It is lot R225, which crosses the block Friday in prime-time. Unrestored examples of these cars rarely come up for auction. If you're talking about restored examples, a 1967 sold at Barrett-Jackson in 2015 for $400,000! How much do you think it will go for? Drop us a comment with your best guess.