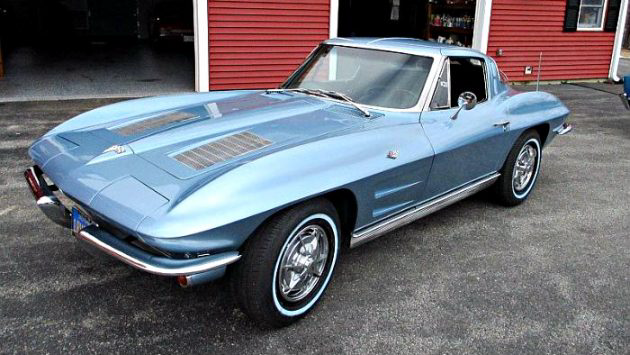 A split window Corvette is an amazing car that many of us dream about on the daily. This car has lived a very nice life with lots of maintenance, and care. Never restored, but having received extensive maintenance and rebuilt parts this Corvette is a beauty that is ready to roll. Having been with 3 owners, this car spent 30 years in storage after the 3rd owner passed away. The daughter eventually sold the car to the current seller who has invested a great deal of time and money making the car excellent. With 2 days into bidding, and 40 bids later the current price for this split window 'Vette is $82,100. Check it out here on ebay out of Templeton, Massachusetts.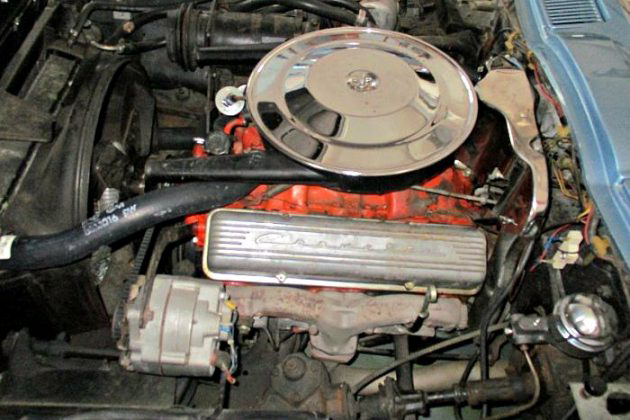 A split window Corvette is already rare, but how about a factory air conditioning equipped split window? Well it is one of 278 built with factory air conditioning. The 250 horsepower 327 Cubic inch V8 is original to the car, but has been rebuilt within the last 1000 miles. A great deal of work has been performed on this Corvette to keep it in tip top shape, and although the body has never been removed from the frame, there are not many parts that haven't been handled, replaced, or rebuilt. Although so much maintenance has been performed, this Corvette has covered only 77,432 miles in its lifetime.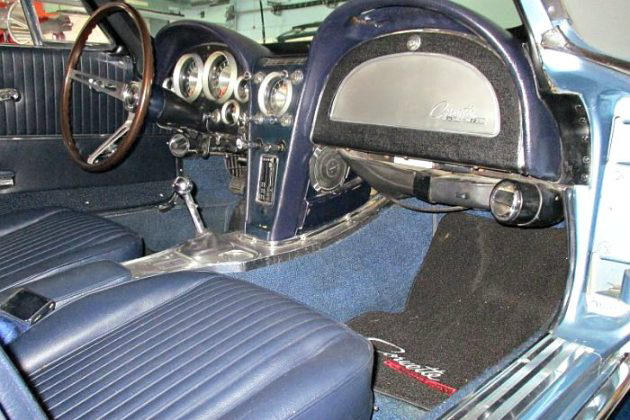 Inside is a lovely blue interior that shows like new. There are some new elements in the interior such as the seat foam, seat covers, and some other elements of the interior. There is a retro modern am/fm cassette radio installed but the seller has the original radio to complete the interior. All aspects of the electrical, and interior components operate as they did when new. Just hit the key and roll.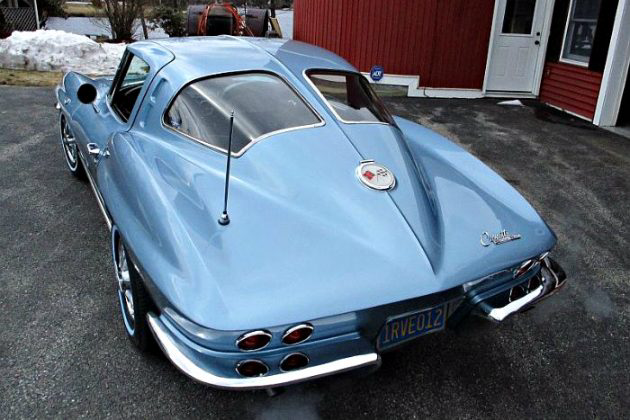 Never wrecked, damaged, reworked, or rebuilt, this 'Vette is pure eye candy. Although unmolested, this Chevy does currently wear an older repaint that shows nicely with no obvious flaws, or cracking. The chrome and various stainless trim is clean and undamaged, and the seller believes them to be original 1963 components. The glass is original and in excellent condition. Spotless, well maintained, and "unrestored" this split window is a very nice example that so many of us would do anything to own. What do you think this iconic split window will sell for?